Whether displayed in support of a sports team, entertainer, vacation spot, or politician, bumper stickers are everywhere. People proudly use bumper stickers to support a cause, express individuality and convey a message they feel strongly about.
Bumper stickers are also an inexpensive way to promote your business—use them on all your company and personal vehicles to spread your message, and encourage your employees to do the same. Auto repair shops and car washes can offer discounts to loyal patrons with their bumper stickers.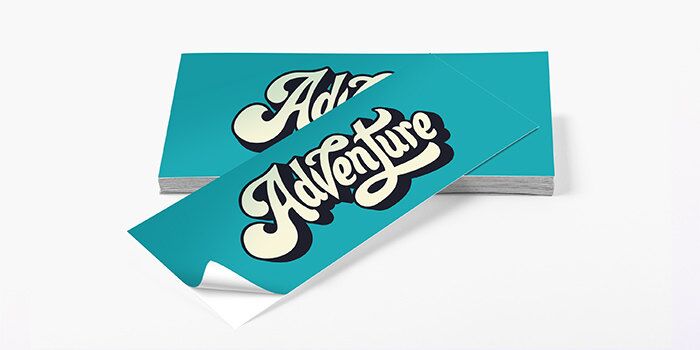 Though best used as a freebie, many people purchase bumper stickers to proudly show their support for a favorite store or restaurant. Sports enthusiasts label cars, bike racks, ski carriers and snowboards with bumper stickers from their favorite repair shop.
Work with a local group or charity to fundraise and increase popularity. A message like "Capri Pizza Supports Breast Cancer Research" benefits two organizations. School teams or organizations can also raise funds selling bumper stickers that show support for the community.
Drive your customized message home with discount bumper stickers from PrintRunner.