A hobby that got out of control. That's how Allison Horseman of The Lavender Farm at Woodstock likes to describe their business. Allison and her mother, Mary, sell handcrafted products made from lavender they grow on their farm.
This is the story of The Lavender Farm at Woodstock, what lessons they learned along the way, and how they used hang tags to continue their growth.
If you have plans of starting a similar business, this post might help you understand the many challenges that await you.
History
Moving to Somerset, Kentucky in 2013 was the beginning of Allison's journey. Not only did her husband open an insurance business, but they also had an opportunity to purchase her grandparent's land and property.
Making the purchase was a no-brainer. More than the house and the farm, Allison was saving a place that had been in their family for four generations.
But living there wasn't enough for Allison. She wanted a way to honor her heritage and the land. That's when her mom came in with a suggestion that would change their lives for the better.
"My mom had the idea to plant lavender," says Allison. "We didn't really know what we were doing, but the two of us bought some plants, put them in the ground, and loved the opportunity to work together on a farm we love."
Today, the farm grows around 600 lavender plants spanning 7 different varieties. The Lavender Farm at Woodstock currently offers products that range from bath and body essentials to household cleaning aids.
Photo courtesy of N.C. McKinney
In addition, they host several on-farm events every year for curious folks looking for a unique experience.
Lesson 1: Understand the Business
Allison and Mary knew what they wanted to do. But getting there proved difficult. Back then, they thought growing lavenders was a walk in the park. It wasn't long before the cruel reality hit them — and it hit them hard.
"The truth is that Kentucky is not an ideal climate for lavender and we have suffered plant loss due to weather and disease. We also have had to overcome the expectation people have of visiting a lavender farm with thousands of plants like you see in photos from France or other more ideal climates."
So before setting up shop, you need to make sure that you have a good understanding of your industry.
"It has been extremely challenging to set up the farm as a small business. I was not familiar with tax laws, licensing requirements, required documentation, and all the other aspects of owning a small business."
Allison was lucky enough to receive grants to keep the lights on. But that meant even more paperwork. But at the end of the day, they kept pushing forward. And if faced with similar obstacles, you should keep at it like what Allison and Mary had done.
"We just take it one day at a time and make sure we put first things first. The main key is to keep enjoying what we're doing together, even if that means we turn little profit."
The main key is to keep enjoying what we're doing together, even if that means we turn little profit.
Click To Tweet
Lesson 2: Learn to Evolve
When your business runs into complications, you should learn how to evolve. Allison and Mary did just that when their lavenders were struggling with diseases.
"We are working with researchers to find answers to our disease questions."
And rather than doing the same thing over and over, Allison did experiments of her own, planting her lavenders in rocks instead of soil to see if it would yield better results over winter.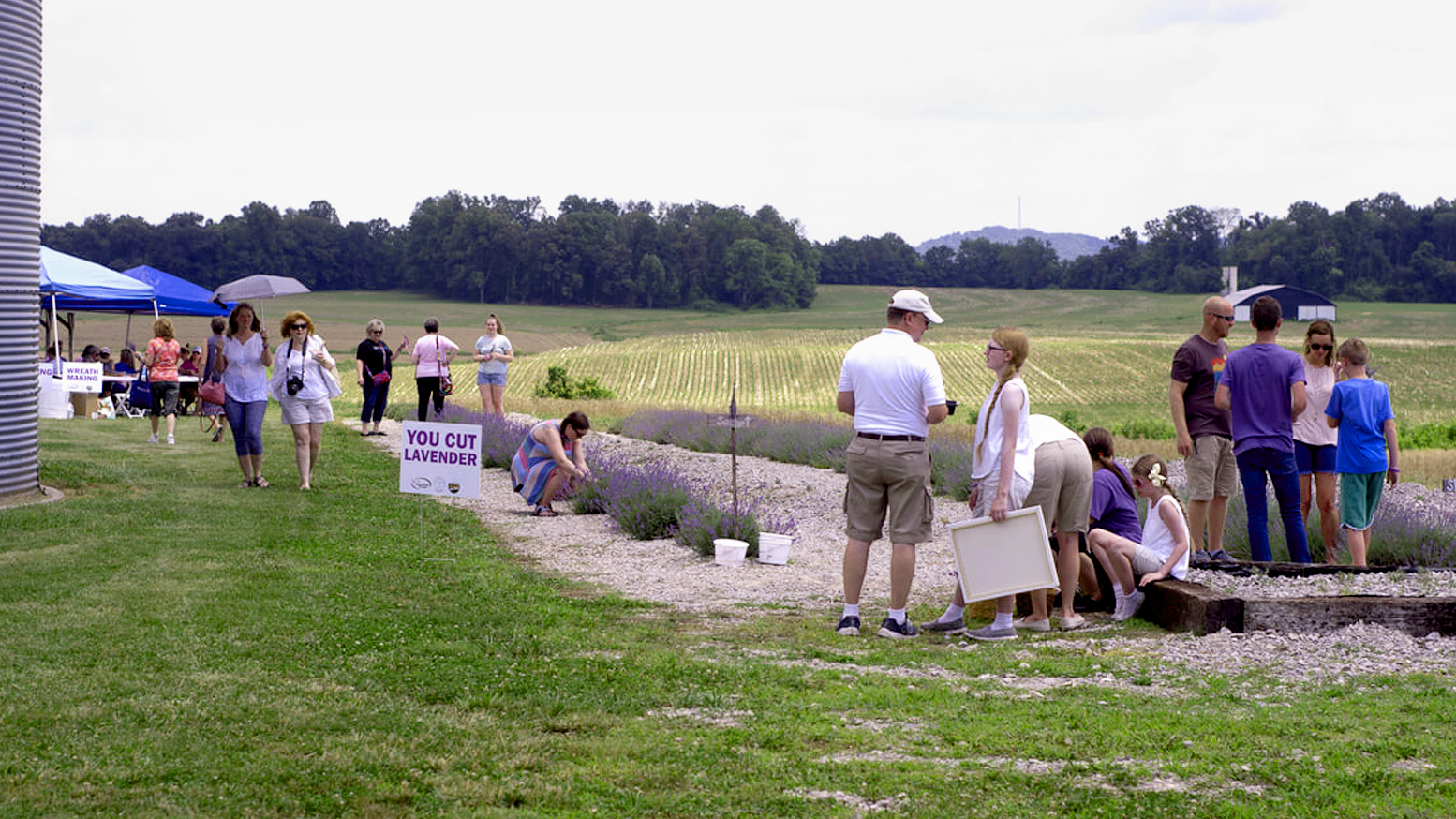 The Lavender Farm
Lesson 3: Social Media Is Your Friend
Nothing beats connecting with people in person. But social media helps get people to your door much more efficiently.
"We got licensed for commercial cosmetic production in 2015 and started hosting teas on the farm in 2016. During that time, social media became our main driver of communication with customers."
The Lavender Farm now leverages social media to spread the word about upcoming events and product information.
Lesson 4: Have an Exit Plan
For Allison and her mom, the journey is more important than the destination. And should the business folds for whatever reason, she's more than ready for the next chapter.
"I think the main thing I've learned through this experience is to take it slow and make sure you enjoy what you're doing. I also think it's important to realize that everything has a shelf life. Our lavender may not live another ten years."
Lavender Bathbomb
Allison further adds:
"Unforeseen circumstances may pop up that take our time and attention elsewhere. For those reasons, we are really trying hard to make the most of the business while we can. We are consistently moving forward as quickly as possible without compromising quality or our mission."
Lesson 5: Market Yourself
Allison used her background in marketing, design, and public relations. So it's only natural for her to do all the designs in-house. So she decided to order hang tags to promote her business.
"I was looking for a source for some hang tags for our products and came across PrintRunner online. I ordered a sample packet of products and was impressed by the quality and price." Click To Tweet
Lavender Eye Pillow
I was thrilled with my items from PrintRunner and will be a repeat customer in the future.
Click To Tweet
She ordered 100 hang tags as a test and was impressed by the fast turnaround and quality.
"…the price was nearly half what I had been quoted from another source. For small businesses like mine, those things (ease of ordering, quality, price, and delivery time) are of utmost importance. I was thrilled with my items from PrintRunner and will be a repeat customer in the future."
Print your own hang tags at PrintRunner.
The Lavender Farm attach their hang tags to their inventory. Allison says their customers love the finished look of their products.
The Secret
The Lavender Farm at Woodstock is a great example of a business that's built on love. And Allison wants her customers to feel that.
"The main secret, though, is loving what we are doing! We realize we may never get rich doing this, but the memories we are making as a mother/daughter team, and the lessons we are teaching my children, are priceless."
Learn more about The Lavender Farm at Woodstock by following them on social media:
Facebook – kylavender
Pinterest – The Lavender Farm at Woodstock
How has PrintRunner helped grow your business? Tell us! Send us an email at blog@printrunner.com