Not all ideas you present in your content are fresh ones. Strange enough, that's okay.
Although we strive to come up with new and innovative ideas in relation to our business, why bother pulling your teeth on it if you can simply refer to what was written before you? This process, known as content curation, is something that you and 95% others may have been guilty of for the past six months, according to Curata's Content Curation Adoption Survey 2012 Report. It has indeed become common practice to simply link to the best and most relevant content about your topic and publish it as a content piece in your site.
With the knowledge that content curation has fast become an acceptable form of content comes an even greater responsibility – you have to start being good at it. It is all about linking to the best resources out there to provide your readers with the most helpful and relevant information about the topic.
With that in mind, below are the best free tools for content curation.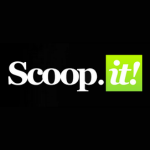 The site allows you to create a page in magazine format (similar to Paper.li) containing the sites related that you've "scooped." You can follow pages set up by other users according to topic and "scoop" the sites to your pages. If you have curated good sites on your page about a topic you're passionate about, then you can draw enough followers to your page to build on your branding.
For more information on how to use Scoop.it the best way possible, read this post at Search Engine Journal titled "Scoop This: A Comprehensive Guide to Scoop.it for Content Curation."
Pinterest
In essence an image sharing site, Pinterest has also become a tool for curating infographics and memes. Below are links to Pinterest pages dedicated to information graphics with a massive following.
EXTRA! Here's an infographic on how content curation works, courtesy of Uberflip.

(Source)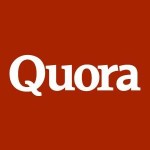 More than just a Q&A site, Quora provides a collection of answers from different people, which then serves as your curated content. You can ask questions to industry leaders (in exchange for credits) so you can receive the best advice and comments from people worth a lick in your fields of interest.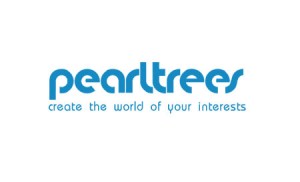 Information is like a tree – its trunk of knowledge branches out to different subcategories. From a visual standpoint, this is what Peraltree aims for.
The site sets itself apart from other social bookmarking or content curation sites through its presentation – content is segregated into pearls branching out from the user or "pearltree". To pile up similar content together, you can set them aside by creating and customizing a new pearltree and placing the pearls inside that tree.  You can also invite other users to collaborate with you on a tree  so you can add and boost the tree with related content.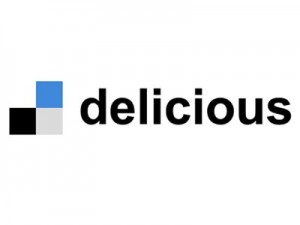 After two years removed from being purchased by Yahoo!, Delicious has been picking up the pieces and gaining momentum after a slow start. The former web 2.0 bookmarking site has revamped its web design and functions at the start of this year to provide a more balanced and fulfilling user experience. The site has maintained some of its best features – bookmarking sites and displaying them on your page – and added a couple of new ones –  connect to Facebook, better profiles, and enhanced search.
Clipboard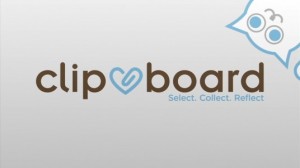 Another magazine-style content curator, Clipboard lets you create multiple boards and assign different users who can clip posts of interest related to the board's topic. The collaboration allows for a more concerted effort to make the page stronger and your brand much more visible. Also, you can curate music files or videos from Youtube and have users listen to the songs without them having to leave your page. This is advantageous for music lovers who want to show off their songs of choice to other audiophiles.

When curating content for a particular topic, you want to provide a more in-depth explanation of what the page is about before going to the actual pages. Surfmark gives you the privilege of curating content by capturing the page and letting you put notes, highlights, additional messages on it. This helps viewers understand the site more clearly and how it relates to the board topic.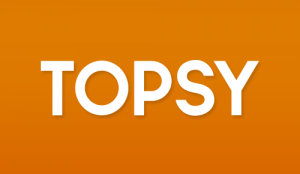 A search engine for Twitter and Facebook, Topsy returns tweets and posts that have been liked and commented on by other users of the keyword you searched for. You can use the results to see the most trending or liked posts and use it as resource or reference to your post.

Curating content did not be a collection of articles, videos, and images strung together to create a complex stream of information without continuity. With Storify, you have to opportunity to tell a story through the content you showcase on your board. As simple as writing a blog post, you can embed items from your social media profiles to the post and put things together with your writing for a cohesive and streamlined presentation of curated stuff.
Here's an step-by-step guide from Search Engine Journal on how to use Storify for compiling content into a compelling narrative titled "10 Drop-Dead Easy Ways You Can Use Storify to Create Compelling Content."
Still in its beta stages, Lynk.ly holds promise for the ability of filtering your Facebook and Twitter updates to its most relevant and informative based on your interests. This keeps you from browsing your wall from unwanted messages.
Final words
Although content curation is a fairly effective way of turning visitors into readers, it should not be your only strategy. In fact, Joe Pulizzi, owner of Content Marketing Institute, even goes into saying that content curation is not even a strategy at all.
The reason for Pulizzi's stand on content curation is that every website owner must strive to create new content instead. Below is an insightful excerpt from his post.
There is no doubt, especially with the rise of Twitter, Flipboard and other tools, that more brands are employing curation techniques.  Great…but at the end of the day, we need something to curate.  Compared to the creation of valuable, relevant, long-form content, curation is simple…and that's the differentiator for you.

The real opportunity…is for YOU to be the source material. You become the media company. With so many curators out there looking for great content to spread, the opportunities for quality, "must-have" industry content has NEVER been more in demand.
Although the article was published in 2011, the point still applies up to this day – be the person that everybody in your field curates. Approach curation with the understanding that it will help you make sense of the content you have compiled. Otherwise, you'll have a greater reach and affect the community much more with original concepts and ideas on your posts.