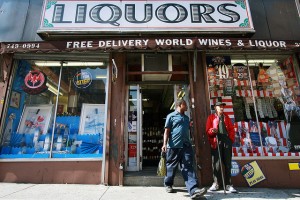 It has long been believed that half of all start-up businesses fail within the first year of operation and 95% do not make it past the five year mark. The Small Business Administration released a series of statistics which indicate that budding entrepreneurs are becoming more business-savvy, with 70% lasting for at least two years while more than 50% make it past the five year mark. This is good news and should encourage people to try their hand in putting up their own business. Needless to say, a lot of businesses still do fail and for the same reasons. Here are some common mistakes which plague newly-formed small businesses and suggestions on what you can do to avoid committing the same mistakes.
1. Lack of Planning
What to Do: Create a business plan. There are no standards as to how long or how detailed a business plan should be. It can be as short as three pages to more than 40 pages. The important thing to remember is to think it through before putting up the business. This means listing down any possible problems you might encounter along the way and listing down your solutions to tackling these issues. Some of these issues may include figuring how much you need to run your business and pay for other financial needs, identifying the competition, your marketing strategy and how you plan to run your business.
2. You start your business for the wrong reasons
What to Do: List down your reasons why you want to put up a business. Most people do it for the money or because it gives more time and freedom to do the things they want to do in life. These can be used to motivate you but cannot be used as the main purpose of putting up a business. Instead, ask yourself if this is something you are passionate about or love to do. Do you have enough drive and determination to tackle any issues that may arise? Are you willing to take charge and can make a decision when needed? Another thing to keep in mind is your health. Running a business can be a drain, whether physically, emotionally or mentally.
3. Poor Management
What to Do: A lot of businesses fail because the owners lack the expertise to effectively handle their employees, finances, buying and selling of goods and services or other aspects of the business. If you do not have the skill or expertise to tackle a particular area, seek help or hire someone that can do it for you.
4. Insufficient Capital
What to Do: Owners often underestimate how much they need to put up the business and keep it going. Most businesses need a year or two before they break even. Calculate all of the costs needed until such time that the business earns enough to cover these costs. You will also need to determine where you will get the funds to cover these costs.
5. Poor Choice of Location
What to Do: Determine whether or not your location is accessible to your target market. Locate the competition. If there are too many businesses offering the same product or service, you will have greater trouble getting clients. Other factors to consider include the condition and safety of the area as well as possible programs available for start-up businesses.
6. No Website / Online Presence
What to Do: Around 77% of people in the United States use the Internet. If your business does not have a website then your company is missing out. Have a website designed professionally. It should include a description of what your business is selling or offering and ways to contact the company. You can add other options later.
7. Growing too fast
What to Do: Most business owners aim to expand their business, but growing too fast can also be a problem. This can lead to issues of exceeding your financial capabilities. Expand only when necessary to allow you better control of the business.
8. Failing to track your finances
What to Do: Businesses often fail because they borrow too much. Keep detailed financial records. This way you will know where the money is going and if the business is earning at all.
9. Overspending
What to Do: A lot of budding entrepreneurs spend too much too soon. If in doubt, always seek the counsel of someone more experienced in the field. This is especially true when making important purchases.
10. Lack of reserve capital
What to Do: There is no way of knowing how economies will fare after a few months or years. As such, expect the cost of labor, materials and utilities to rise. Include these factors when calculating for overall operating costs to get you through slow periods.
11. Poor Execution
What to Do: Customers often come back to businesses that handle their needs well. Educate your employees on how to take care of customers. Implement systems that will help streamline the business and monitor the quality of goods and services provided to customers.
12. Failing to change with the times
What to Do: You may still be targeting the same target market but it does not mean that the market is still the same. Learn about new technologies and systems. You may need to learn new skills and ways of reaching out to people.
13. Ineffective Marketing

What to Do: People will not come to your business if they do not know that you are there. Promote your business in as many different channels as possible. Put up a website and use social media outlets to advertise your goods or services. Do not forget about traditional marketing methods as well, especially if you are targeting the local community. Put up flyers or give away brochures and business cards. This way, they have a way of contacting you even when they are not connected online.
14. Distractions
What to Do: Business opportunities are plentiful. Avoid going for fads or what is currently popular. Try listing down potential ideas first and consult them at a later time
15. Loss of Interest
What to Do: After listing down potential business ideas, study as much as you can about each individual industry. Determine whether it is something you can imagine doing for a long period of time.
(Visited 67 times, 1 visits today)