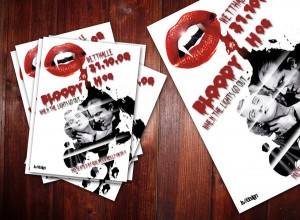 Halloween is a wonderful time for families to gather in the crisp autumn air to attend costume contests, parades, and parties. Getting the word out about your Halloween event can be made easy if you distribute event flyers to your target audience ahead of time. Here are some tips to advertise your events with Halloween flyers.
Make it beautiful
A simple yet effective design can do wonders to attract eyes and convey your message. Make your flyer Halloween-appropriate with imagery that plays on the theme and provides a clue of what attendees can expect at the event. Use eye-catching, holiday-themed colors like yellow, orange, red, green, purple, and black. Be sure text stands out and is easy to read.
Integrate your flyer
Get more mileage out of your printed flyer by integrated it with online features, like social media. You can easily set up an event page on Facebook so that flyer recipients can RSVP online and invite their friends, and you can interact with attendees before, during, and after the party. Add your social media accounts or website to make full use of your event flyers.
Add some intrigue
Use your copy to add a sense of mystery and intrigue to a spooky night of fun by alluding to party games and giveaways in riddles and rhymes. Be sure to specify, too, whether your event is appropriate for all ages or if it's best left to grown-ups.
Halloween is the perfect time to have fun with your flyer advertising and really connect with your audience for a great turn out. Start working on your Halloween flyers today. Check out flyer printing from PrintRunner.com.
(Visited 55 times, 1 visits today)