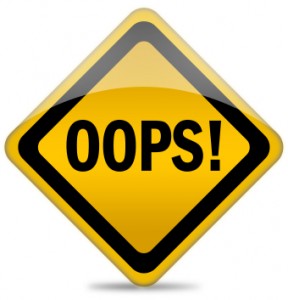 Though the majority of print orders are printed accurately and successfully, some print jobs can go awry when simple but surprisingly common errors are made that delay or derail a print job. Here are a few tips to help you avoid making some common print file mistakes.
Bleed Area and Borders
Sometimes bleed is altogether missing from files, which can lead to a disappointing outcome. Bleed refers to when you want a full color print, all the way to the edge of the paper, rather than an empty border. If you don't want the border, be sure to include a 1/8 inch bleed on all sides of your file artwork. However, if you do want a border, ensure that you've moved your border within the safe area (see Safe Area below) to keep it symmetrical.
Resolution and dpi
Knowing a little about graphic design, or working directly with a professional designer, is very helpful when it comes to getting the resolution of your images right. Resolution refers to the quality of an image, specifically how many pixels or dots per inch (dpi) it has. The higher the dpi, the clearer, sharper, and better quality the image will look in print. Always use the highest resolution image possible for your print marketing.
Safe Area
The safe area refers to the area within 1/8 of an inch from all sides which is typically cut off during the final trimming process on a print piece. You want to be sure to keep all essential text, images and other elements from crossing that line to avoid unwanted cut-offs.
RGB vs. CMYK Color
The color mode of your file is also very important—CMYK is the color print standard. Even though a piece may look beautiful in RGB on your computer screen, it may not look vivid or accurate when printed. Always be sure to save your files in CMYK color mode to make sure your design transfers accurately to the 4-color CMYK process. This is generally a quick fix in any design program.
Rich Black
If you're expecting your print piece to feature a solid, absolute black look, be sure to set your CMYK color values for black to C: 60%, M: 40%, Y: 40%, K:100%. This will ensure rich black printing. If your color values are incorrect, your print results may look gray.  PrintRunner.com offers a complete section on their website, File Preparation Help to help you with your print file uploads.
(Visited 221 times, 1 visits today)