Disclaimer: We at PrintRunner have posted images on this post mainly for design inspiration purposes. We may not be able to produce the exact options and material used on the featured product. Call 1-888-774-6889 to learn what design choices you can select for your print order.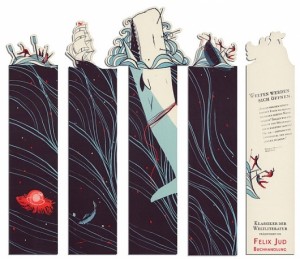 It is convenient to view bookmark marketing as limited to authors, as well as library and bookstore owners. After all, what better place to market print materials used for books than a place that lends or sells books? However, as part of your efforts to reach beyond your current audience, you should at least consider incorporating bookmarks as part of your marketing tools to build your brand and increase sales.
For businesses interested with doing bookmark marketing, below are advice on how you can incorporate bookmarks into your promotions.
Include them in your self-promotional materials
Companies that conduct presentations to potential customers and clients are required to hand each person in the board room a set of self-promotional materials to establish their corporate identity and branding. Most of the materials include business cards, brochures, letterheads, and catalogs enclosed inside a presentation folder to keep them together.
Add your bookmarks into the package to mix up your marketing efforts using a different print material. Since bookmarks are geared towards book lovers, you immediately target a built-in market with this kind of self-promotional tool, thus making them consider keeping and using your bookmarks for future use.
To achieve maximum results with your full color bookmarks, ensure that they have an compelling design and are printed on thick card stock topped with a gloss finish. For inspiration, browse through the
search results for bookmarks
on 
Designspiration
. Also, refer to our previous post entitled "
4 Insightful Ideas for Bookstore Marketing
" for more inspiration posts at the bottom of the page.
Make them more than just bookmarks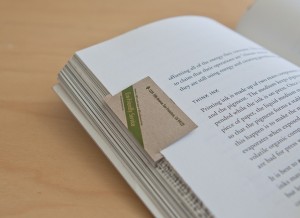 Include a call to action on your bookmarks. Make people aware that your bookmark is not just a piece of card stock used to remind them of the last page they have read on a book. Encourage them to make a conscious effort  to reach you once your customers have seen your bookmarks.
Below are suggestions on driving interest to your shop and increasing transactions using your markers:
Coupons
When holding promotions or a sale, turn bookmarks into coupons that people should present to your counter before making a purchase to receive discounted prices on select products.
Calling cards
Include the most appropriate contact details, i.e. phone number, e-mail address, website URL, on the bookmarks so people will know how to reach you once they have been compelled by your marketing tool.
TIP: 
If you decide to use your
website URL
as a way to reach you, use
URL shorteners
so you can make it
easier for people to type out the address
and, most importantly,
track down how many visits your bookmark marketing has generated
. To learn how to properly use URL shorteners, refer to our post entitled "
Using URL Shorteners for Flyer Marketing
." Although the post specifically indicates
flyers
as its medium, the concept of using the shorteners as describes in the post applies to all print materials.
Mini brochures
Brochures are known as marketing tools that explain to people what a business is all about. Since these are relatively small print materials that can fit inside pockets and handed out to passersby, you can follow the same idea for your bookmarks – include your mission statement, value propositions, and benefits to its customers on them.
Through these, you are able to provide people a better understanding about your products and services that could lead them to visit your call your shop, depending on the call to action of your bookmarks.
Lease them to bookstores or libraries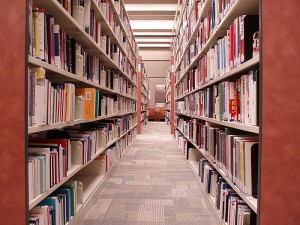 Tie-in with your local bookstores and libraries to do the bookmark marketing for you! As mentioned, bookmarks sold or given away at either establishments make perfect sense, so it might be better to make arrangements with libraries and bookmarks and ask them to do the promotional work for you.
This way, you go straight to your target market among book readers who may be interested in your products or services.
Don't overdo branding on your bookmark marketing
Although it comes naturally for businesses to market their corporate identity on all their print materials, aggressively pushing for your brand has the tendency to simply becomes "noise" to your audience. By focusing so much about what your business is about, you lose touch of what your target audience really wants to read.
Therefore, instead of saying what you want to hear from your company, put yourself in the shoes of a consumer and ask yourself what you want to hear from a company. It all boils down to how your bookmarks are designed. Come up with various concepts for your designs, in which some push for your branding while other are just designed pretty well.
What do you think of the ideas presented above about bookmark marketing? Which among the four do you feel will most likely help you in your marketing efforts? Are there any other suggestions I missed out about marketing using bookmarks? Join in the conversation by commenting below!