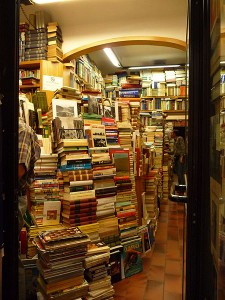 Traditional bookstores have their backs against the wall as electronic books are slowly supplanting the book printing industry. However, despite how e-book readers have drastically changed the reading habits of people, there is always a place for bookstores in the market. Opening a new copy of a book and flipping through its pages that smell of fresh paper stock hot off the press are experiences that cannot be replaced by tablets and e-readers.
For bookstore owners, below are bookstore marketing suggestions that you can do to firmly establish your business in this ever-changing digital landscape.
Hold book club meetings
Set up an area in your bookstore where book clubs can schedule for a book discussion of their choice of literary work for the week or month. If your bookstore is too cramped for comfort, you can set up the meeting in the evening when your shop is officially closed so people can enjoy the meeting without having to worry about customers coming in and out the store.
If there are no dedicated book clubs in your town or city, it's time that you as a bookstore owner make your community become more aware of literature by creating book clubs based on the kinds of books available at your store.  Below are additional resources on how to properly start a book club:
Market your club to gain more members and possible sponsors using posters displayed in front of your store and flyers to be handed out at places with high foot traffic.
Set up a coffee shop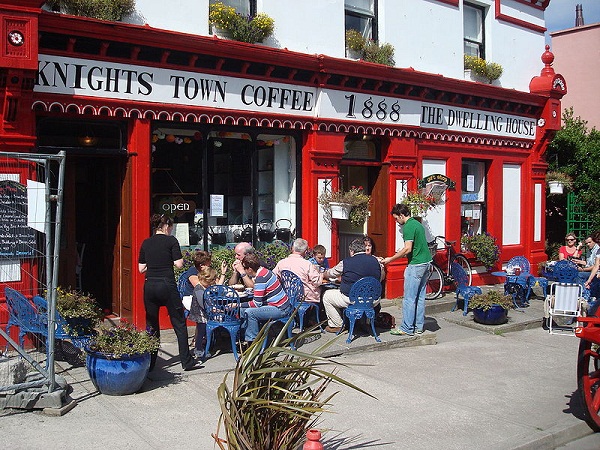 There is a marketing psychology behind putting up a coffee shop with your store. In an article written by Graham Jones at Marketing Wizdom, a study conducted at the University of Queensland reveals that caffeine increases the likelihood of people from changing their views over particular issues. By setting up a coffee shop beside your bookstore, you increase the chances of people are mulling over buying books off your shelves, especially after drinking a cup of coffee.
From a practical point of view, coffee shops also give your customers a place to sit back, relax, and enjoy their newly purchased book.
For information and inspiration in setting up your own coffee shop or bar in your bookstore, below are links to helpful online articles:
Strengthen online presence
Successful businesses have maintained their relevance by spreading their marketing efforts to the multiple channels of communication. Aside from print marketing tools, social media has become more than a viable option for business owners to reach their target audience.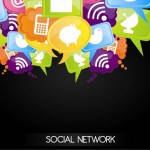 To understand how you can incorporate social media activity in your bookstore marketing, PrintRunner has published "
The Ultimate Social Media Guide to Small Business Success
," our one-stop guide on how to use the most relevant social media sites –
Facebook
,
Twitter
,
LinkedIn
,
Google+
, and
blogging
– to increase your clout in the industry, as well as engage your customers to visit your bookstores.
Among the social media sites available, Facebook is arguably the most versatile. Upon signing up for a Business Page, you can customize its appearance through its cover photos and apps to give it a unique look. Content creation is also an option for your Facebook page as you can write press releases or journal entries about your bookstores using the Notes app. Lastly, wall posts give you an opportunity to post updates and short messages that can easily be seen by followers of your page.
Given the seeming complexity and numerous options on how you can marketing your bookstore using social media, below are additional resource pages from Swipely containing examples of successful bookstore marketing campaigns using the Facebook Business Page and other online resources.
Give out free bookmarks to customers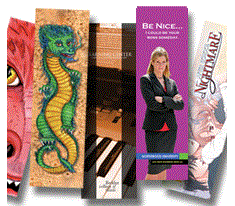 Bookmarks are more than just placeholders of pages in a book. When designed with your branding and printed on a thick stock with a glossy finish, these become capable marketing tools every time people use them when reading a book.
The great thing about bookmarks is that they will always be used regardless of the book people are reading. Since all bookmarks keep track of the last page the reader has seen on the book, they will be repeatedly used until the they eventually wear out. This means that the bookmark design, which should include your logo and branding, will continue to be seen by people and remind them of your bookstore every time.
A bookmark's marketability would be useless if it didn't have a great design. If you have yet to figure out the kind of design you want for your bookmarks, below are design inspiration posts containing unique and creative bookmarks for your bookstore.
We at
Print
Runner
can provide you with professional
bookmark
printing for marketing purposes. Choose from
3 different sizes
printed on
13
or
14 pt. card stock
with or without coating
. A
3/16″ hole drilled on the top left, right, or center
is optional. Delivered in front of your doorsteps
3 business days after printing
. Click
here
to order now!
Please follow and like us:
Comments
comments