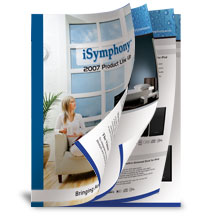 Before designing your next printed catalog, the experts at PrintRunner.com offer a few helpful tips for achieving optimum design results.
If the shoe fits…
A printed catalog must appeal to your target audience. For instance, a catalog for a clothing boutique must portray elegance, while a toy catalog should be whimsical and fun.
Streamlined approach
Don't mix typefaces. Use one or two families, and apply bold or italics to create different styles that harmonize nicely.
Get noticed!
Grab attention with bright labels or starbursts next to new or improved products. Use bright yellow to highlight clearance prices or sale items, drawing the customer to an attractive offer.
A Picture is Worth EVERYTHING!
Don't represent your product line with amateur photography. Printed catalogs should use crisp
photos with consistent lighting and background treatments when possible. Photographs should be high resolution, 300 dpi or greater.
Please follow and like us:
Comments
comments