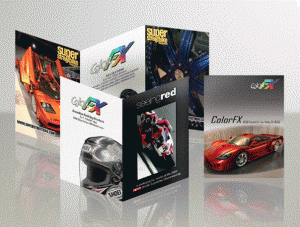 With the large variety of products and services available in today's marketplace, consumers can often feel overwhelmed. As the economy still struggles to recover, they are investing more and more time in product research before finalizing their choices. Consumers know they have a choice, and they have become keen negotiators, demanding more detailed information before making a decision. As a small business or retailer, how can you ensure you are providing everything they need to discuss your products or services at the dinner table?  A professional brochure might be the most vital marketing tool to influence potential customers and win business.
Be sure to follow some simple tips for creating an eye-catching, full color brochure:
Be Bold
Consider a strong headline message to invite your reader inside. Do this by identifying a problem that your customer may face and that your business can solve. For example, "Looking for Extra Living Space?" is a much better way to advertise a home improvement business than simply stating "Bob's Construction."  "Creating Winning Smiles" is a more attractive sales pitch than "Springfield Dental Group" Try to capture attention and get customers to keep reading.
Be FAB
Feature, Advantage, Benefit is one of the oldest successful sales techniques. Once you uncover your customer's problem, describe the unique Features of your product or service. Illustrate the Advantage(s) of solving their problem. Then sum everything up and boast the ultimate Benefit you provide to them.
Keep Your Focus
Avoid overwhelming the reader with technical information they may not understand. Confusion leads to frustration, and that we certainly don't want. For the few that want the intricate details, direct them to your website. Even if you're proud of certain aspects of your business, your customer may not find these features equally compelling. To maintain focus with your design, use a Microsoft Word brochure template. This will serve as guide to fill out parts of the brochure with important details about your business.
Show the Results
Show visuals of your products, or demonstrate convincing before and after pictures of your work. Professional images send a powerful message to your customer.
Printrunner.com is the perfect place to create stunning, full color brochures. Their interactive design tool makes it easy for anyone to design a professional brochure—even if they have no prior design experience! Enjoy tremendous savings on brochures and many other popular print products with Printrunner.com's Salute to Memorial Day Sale.
Comments
comments