This is the second of our three-part post series about public relations.
Building a brand identity through public relations is at least twice as difficult than creating it because it would you take you more than twice the time and effort.
Once you have created your brand identity, the next steps involve the maintenance and development of your brand. This means that your brand must be identifiable in all your marketing tools and activities, from your logo down to the events you hold.
In building your brand identity you should remember the following:
Consistency in communications
Your corporate communication avenues should remain consistent when building a brand identity. There are two avenues for you to achieve an identity in line with your business goals – corporate communication tools and events.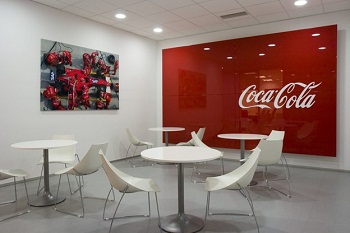 Corporate communication tools are the materials used in your business such as prints, novelties, and even your very own store.
These must share the same design with your brand identity to avoid alienating your audience from your marketing tools. The easiest way would be to incorporate your logo in every single material you create – from your store's vinyl banners down to your business cards.
Coca Cola used red on their logo, delivery trucks, building interiors, marketing tools so their customers would determine the color as part of their identity.
Events are the intangible communication efforts of a business. These include press conferences and news releases, interviews, or any activity that has something to do with your product or service.
When coming up with events for your business, consider your target audience and appease them in any way you can. For example, Burger King's slogan, "Have it your way," is best represented by the launching of their Whopper Bar restaurant in Canada, which allows customers to make their own Whoppers.
Project follow-ups
Organize or plan follow-up activity every after major events. This way, the buzz you created won't die down easily. Also, make sure your follow-up  is still related to your major event.
However, your follow-up depends on the results that you have gathered from your previous event. Therefore, you must hold a survey or hand out questionnaires for your visitors to answer so you can gauge and track their response rate. This will also be the place where you can gather up leads that you can convert later on into a transaction.
Once you have analyzed your findings from the event, only then will you be able to conduct the necessary follow-up activity for your customers. Examples of project follow-ups include mail via postcard printing, e-mail, phone call, or another event.
Media reinforcement
The very essence of public relations is to come up with a strategy to obtain exposure from media outlets. However, there are media platforms that are free in itself which you can make use to market your business.
For example, social media sites such as Twitter, Facebook, Google+ have become widely popular in marketing products and services nowadays. You can build a following or fanbase from these sites, which would allow you to maximize promoting the events you plan to hold for your business.
However, posting your event schedules using these sites won't necessarily get you publicity, especially when no one's following you or a fan of your product or service. Therefore, create online buzz to attract people to your business by means of holding online contests, promos, and a lot more.
For a comprehensive guide on how you could maximize your brand identity using social media, SEOMoz has published "Social Media Marketing Guide" to cover the basic and advanced online strategies you should apply to your small business.
You can also use text messaging as a media platform – this is called below-the-line SMS marketing. Send one message using your line and ask friends and family to forward it to people they know who might be interested – and the chain will go on and on. For more information on how you could apply SMS marketing to your business strategy, read The New York Times' Small-Business Guide about Text-Message Marketing.
For additional information, insight, suggestions, or if you simply want to share a personal experience regarding the topic, you're welcome to post your comment below.
(Visited 219 times, 1 visits today)