Try this quick little quiz:
In five seconds, think of 3 brands of soda. Ready? Go!
Three.
Two.
One.
OK, time's up.  Odds are one of the brands that came to mind was Coca-Cola. If you're like most people, you probably had Pepsi in there, too. While neither of those brands may be your favorite—you may not even drink soda—you are most familiar with them.  (A few billion dollars of advertising usually has that effect.)  Even though it's safe to assume your advertising budget isn't in the billion-dollar range, branding is just as important to your business as it is to Coke or Pepsi.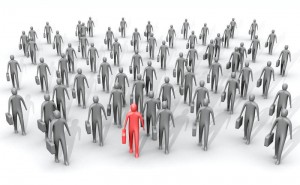 What is Branding?
The American Marketing Association defines a brand as a "name, term, sign, symbol or design, or a combination of them intended to identify the goods and services of one seller and to differentiate them from those of other sellers."  You need to establish what sets you apart from your competition. Why is your product or service different from another company's?  Highlight these differences in your advertising.
Be Positive!
Stress why you are better, not why the competition is worse. Negative advertising is often not well received by the consumer. They may even distrust the message. Instead, highlight the benefits you offer them.
Walk the Walk
You need to deliver on the promises your advertising makes. Remember, building a brand is building trust. If your advertising isn't specific your customers' expectations may be set too high. You want them to not only continue to do business with you, but also recommend your product(s) to others.
Rome wasn't built in a day…
Establishing your brand isn't going to occur overnight. You need to cultivate and constantly maintain a consistent identity. A good mix of traditional print media (postcards, brochures, business cards) and digital advertising (web sites, Facebook, Twitter) are essential for growing your brand recognition. The potential consumer may not be in the market for what you offer today. But when they are, the effort you have spent sowing the seeds of brand recognition will pay off.
When growing your brand, consider the services of an online print company like Printrunner.com You'll find superior quality print and promotional items for much less than you'd pay at a local print shop. They also offer professional design assistance with creating custom postcards, brochures, business cards, flyers and more.