Catalog marketing can boost your online sales for apparel!
Wait, what? I know it does sound counter-intuitive. For some businesses, digital has replaced print under the guise of being more convenient and more accessible. This is apparent in the surge of online spending in the past year. 2015 e-commerce sales in the U.S. actually increased by 14.6% and are projected to continue the upward trend.
But the truth is far from this. While catalogs and direct mail in general declined as a result of the recession, they seem to be bouncing back up in recent years. According to research conducted by the Direct Marketing Association, direct mail catalogs have jumped by 1% to 11.9 billion catalogs mailed in 2013.
Catalog Resurgence
The shift in the industry toward a balanced, multiple-channel approach may be one of the factors of the increase of catalogs mailed. Businesses are now integrating their print and digital marketing strategies to cover all channels. These channels actually strengthen each other, and if used correctly, will give your sales a boost.
Giant retailers and businesses are now tapping this opportunity. For instance, J.C. Penney revived its catalog last year, half a decade after killing it to focus on online sales. Other retailers like Bloomingdales are continuing to invest in catalogs.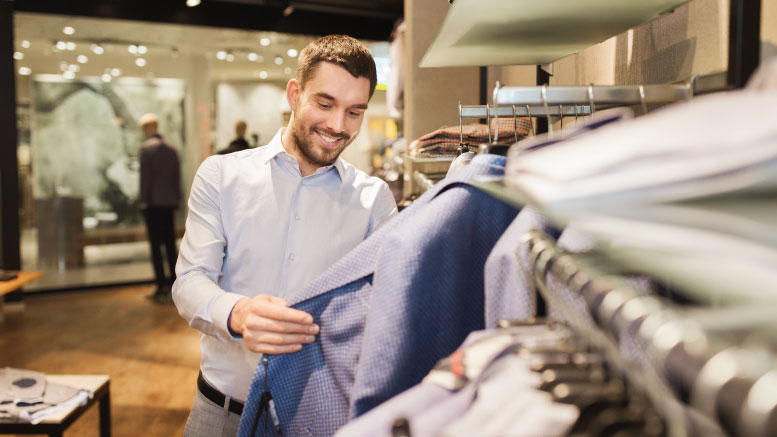 If this is any indication, catalogs are getting a new life and will likely be here to stay. Why? The new dynamic coupled with a deeper understanding of consumer behavior can provide a more targeted approach. Before, the approach was like throwing catalogs on the wall to see what sticks. Today, the data provided by computer analytics can help track which consumers are more likely to use a catalog. Furthermore, you can use catalogs to lead potential consumers to your website.
This integrated approach is a great strategy to help give apparel sales a boost, because it gives your customers a way to make purchases that are convenient for them, and cost-effective for your business.
The Pros and Cons of Catalog Marketing
Print catalogs are still very popular despite a low period during the 2008 recession. Nothing beats the low-tech and ultra-portable medium for tangibility and physical presence. The internet doesn't match the printed catalog's ability to be there when a customer is in a relaxed and engaged state, prepared to take their time to look through appealing color photographs, flagging pages that feature clothes they love.
But where print catalogs may fall short is in their ability to deliver around-the-clock order placement. This is where your online storefront makes the perfect partner, and for good reason – it automates processes that would otherwise be more time consuming and require more customer service manpower. These same processes can cause inconvenience to your customers, who have to take the time to fill out and send a mail-in order form or call a customer service line during business hours. Offering online orders, on-demand, helps make sales faster and makes them more frequent.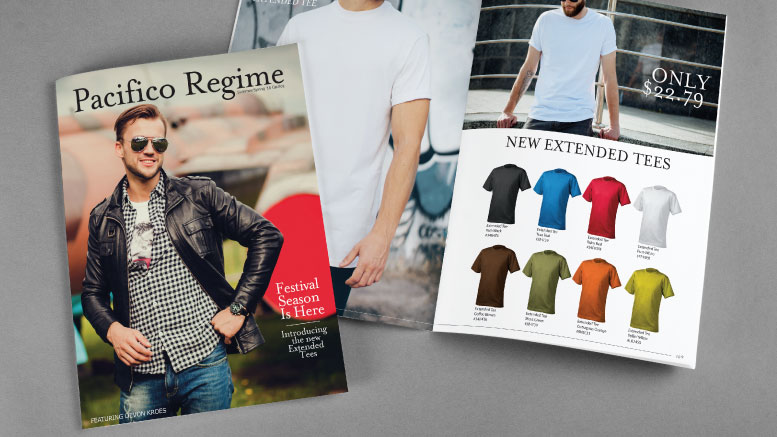 It makes sense, then, to use your print catalog to showcase clothing and accessories while adding call-to-action statements that encourage the customer to go online and make a purchase. Here, orders can be placed at any time, any day of the week. A major purchasing barrier is removed, and at the same time the printed catalog connection is maintained.
Calling your consumers to action
Getting your customers to go online can be as simple as a one line call-out reminding them to "Visit us at www.printrunner.com and place your order now!" You can even encourage them to visit by offering an exclusive coupon or discount for online orders only. Going further, you can choose to make this offer exclusively for purchases made via catalogs. Not only are you encouraging the use of catalogs, you can also use this as a metric for future catalog marketing efforts.
Do you have more ideas for print catalog marketing strategies? Share your thoughts in the comments section below.