For any kind of marketing – whether coming up with clever print ads or creating PR strategies – being able to communicate the best, if not the most unique, features of your product or service is a must. These features are referred to as Unique Selling Proposition or simply USP.
USP is a marketing concept that describes distinctive characteristics of a brand of product or service in the market. This can be a special formula added, unique physical characteristic, packaging, economic pricing, special process, or anything as long as this attribution becomes identifiable to your brand.
There are two reasons why you should come up with a USP:
1. It's what sets your brand apart from others which makes your market stay loyal.
2. It's a special feature you offer that will make consumers switch from the competition to you.
However, how are you going to communicate your USP using print materials such as posters and banners where the exposure of your target market is limited to only a few seconds? The key is to come up with a very simple but clever print ads.
Below are examples of insanely witty designs that clearly show the unique selling proposition of each brand:
Disclaimer: We at PrintRunner have posted images on this post mainly for design inspiration purposes. We may not be able to produce the exact options and material used on the featured product. Call 1-888-774-6889 to learn what design choices you can select for your print order.
"Real Big Burgers."
Burger King take pride in their plus-sized burgers, which they were able to depict  in the print ad below. Chomping down on their premium grilled burgers come at a price at  the corners of your lips.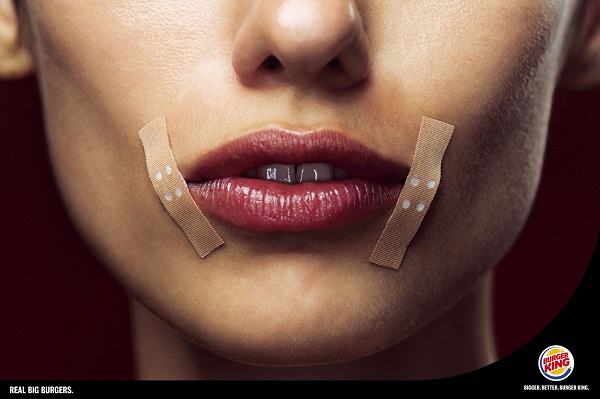 "It's sugar free."
Ants are known to flock anything sugary and sweet, but why not the lollipop below? This is the clever print ad used by Chupa Chups to promote their sugar-free lollies.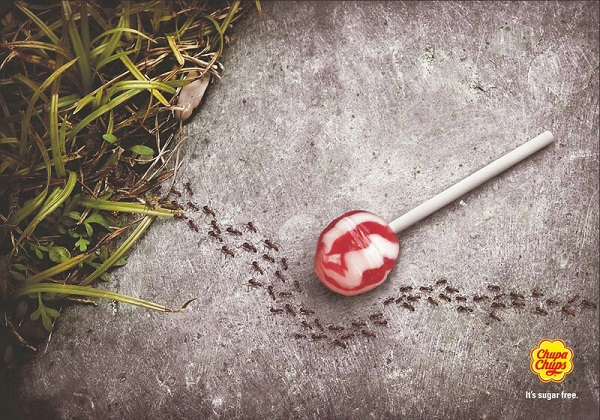 "If there's an address we'll find it."
As a forwarding and logistics company, DHL offers arguably the best customer service in the industry. It doesn't matter wherever you want your package sent – as long as the place exists, your package is going to get there. The mailbox in the middle of an icy nowhere humorously shows the great lengths this company is willing to go through.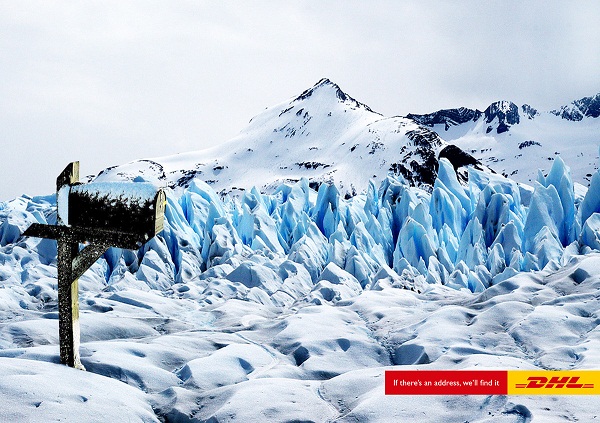 "Your clothes were never there."
Gain is selling detergent with a specially added formula promises complete removal of not just stain, but also odor as if you did not use your clothes. The comedic shock approach of this clever print ad makes you think before understanding its message as soon as you read the copy.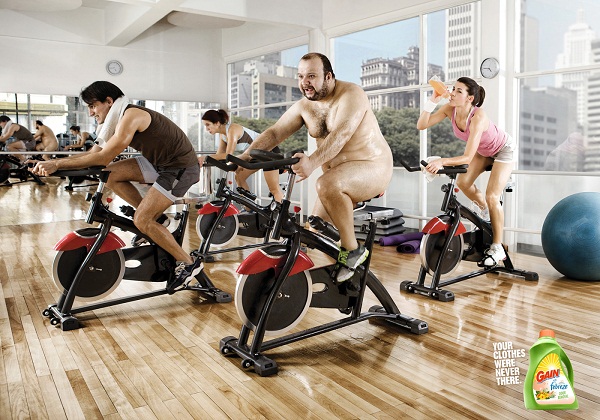 "Nothing wakes you up as Nescafe"
This clever print ad used plain wits to depict waking up to Nescafe. Most instant coffee are alike, but sometimes, it's all about how you present your product in a creative way, which in turn becomes a USP in itself! The simplicity of its approach and how well the brand positioned its USP is quite amazing.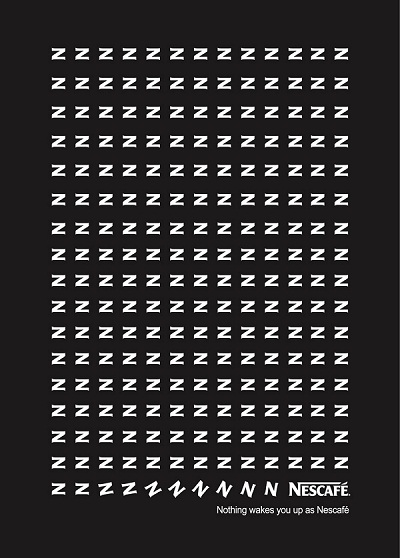 Got an insight to share or additional information about the clever print ads featured on this post? Feel free to tell us about it by writing your comment below.
(Visited 745 times, 1 visits today)