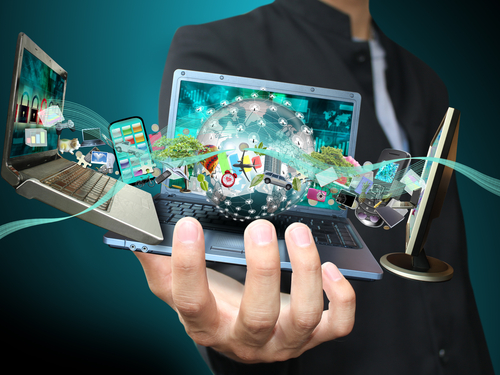 Disclaimer: PrintRunner is not affiliated or otherwise connected with companies mentioned in this post. Any opinions presented are solely their author's and do not necessarily reflect PrintRunner's. Images are claimed as author's own, unless otherwise attributed
Bring your own device, or "BYOD," is a policy rapidly increasing in popularity among companies. Though inherent risks are involved- as with any change in technology policies-BYOD creates benefits for companies as well as their employees.
With BYOD, the company saves money as they aren't constantly buying and updating technological hardware. Employees are happy because they feel a sense of freedom and are committed to their brands. These employees also are generally more productive because they are able to continue work outside of the office, and once a secure infrastructure is in place, IT has fewer technology frustrations.
These four reasons are the leading benefits of implementing a BYOD policy:
4.) Company Savings
Company savings through a BYOD policy is an option that's hard to overlook. With this policy, companies no long have to provide mobile devices for their employees. Depending on how many employees a company has, they could be saving anywhere from a few thousand dollars, to millions of dollars a year. It's estimated that companies can save up to $80 a month per employee.
Companies can take that saved money and invest it elsewhere. Even if part of the saved money goes into a secure network, the company will no longer have to buy and update devices or deal with frustrated employees craving updated devices.
Because most people enjoy staying up-to-date on technological trends (with their own devices, at least), your employees will equip themselves with newer and more powerful devices than you'd probably be able to provide for them.
3.) Employee Satisfaction
At first, a company might think employees would be happier if they had their phones purchased for them; however, multiple studies show that people become very devoted to a mobile phone company. Because of their devotion, employees might continue to pay for their own phone even if a BYOD policy isn't implemented, making a company-bought phone fairly redundant. Often, people want their own phone to customize the way they like, and they want to stick to a brand they already know how to operate.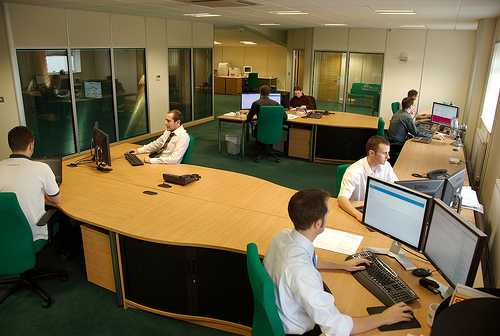 By allowing BYOD in the workplace, companies aren't buying extra phones and employee get to stay loyal to the brand they love. Depending on the type of company you run, whether tech-focused or creatively focused, you need to allow your employees to choose the device they can produce the best work with.
This allowance of choice improves employee retention and engages new creatives or tech innovators to join your team. This is one of the most fundamentally sound reasons why you should BYOD, because many employees, new or old, see BYOD as a perk without realizing how much it benefits the company as well.
2.) Increased Productivity
This may be surprising to some, but employees are generally more productive when they have their own smartphones, tablets, and laptops. They know how to work their devices and they can perform their duties even out of the office; subsequently, employees produce better quality and more efficient work.
BYOD creates the feeling of freedom for employees, making them more motivated because of fewer restrictions. With happy employees equipped with a personal device of their choosing, faster internal communication can occur in and out of the office. Whether it's a text or an instant message, employee-to-employee communication is easier and quicker.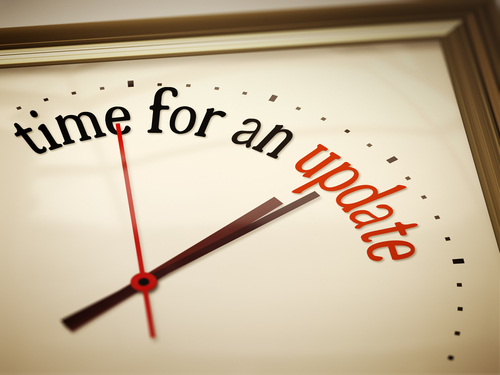 As internal communication increases with BYOD environment, so project collaboration is more fluid. Through secured networks, employees can use the many creative apps available, like Podio, Dropbox, or Huddle, to work on projects at the same time.
This way, two people working on the same project won't go home and continue working, and return the next day to the office both having put the same effort, time, and ideas into the project without realizing they were creating redundant work.
Not only can employees connect quickly with one another, they can also connect quicker and more conveniently with customers. This mode of communication allows for more meaningful connections with customers.
An employee can always be synched to their company email and other company communication tools with their tablet or smartphone so if a customer has a question, or needs some paperwork sent over then the employee has access to it.
They can access any of their important documents while out of town, or at home, ensuring preparedness for any customer problem. The freedom of mobile devices does not enforce, but encourages employees to work outside of the office under their own free will. Secure mobile network access creates less stress for them when they return to the office after a vacation or time off.
1.) Fewer IT Frustrations
Secure platforms are available to synchronize BYOD environments so that IT departments don't have to worry about security issues or having to sync with several different kinds of operating systems. Because employees choose their own devices, it's likely they know how to operate and update them, so the IT department doesn't have to waste time teaching everyone how to use the same device, often causing repeat problems.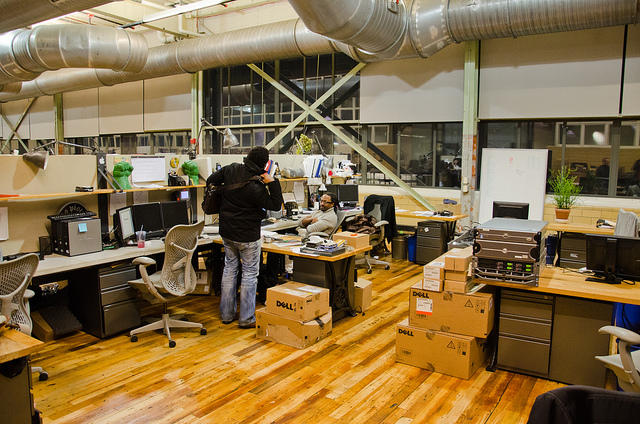 Some people worry that BYOD Policies will undermine the IT department, but in reality, it creates a less stressful environment while shifting the need for the IT department toward security.Usually, users update their technology more often than companies are willing to do, so the more powerful updated devices offer fewer problems with malfunctioning hardware for IT.
Also, many IT departments spend a lot of time setting up company infrastructure as more companies use wireless technology and cloud computing. With a BYOD policy, it's likely employees will use this infrastructure regularly, ensuring all that time wasn't wasted in creating it.
BYOD policies are complex and implementing them will be different for every company. Security and costs seem to be the biggest concerns companies have. With a strong, IT department security should not be an issue, and companies save money because employees pay for their own devices. Companies are rapidly adopting BYOD policies. Start talking to your IT department now to see if BYOD is a good fit for your company.
What is your favorite part of the BYOD trend?
Resources
Image Sources
Header Image BYOD: aranarth via photopin cc

ITDepartment: mytoenailcameoff via photopin cc
Other Images provided by the author
Disclaimer: PrintRunner is not affiliated or otherwise connected with companies mentioned in this post. Any opinions presented are solely their author's and do not necessarily reflect PrintRunner's. Images are author's own.,unless otherwise attributed
Author Bio

Teddy Hunt is tech writer. When not behind a computer, Teddy spends the majority of his free time outdoors and resides in Tampa, Florida.
Email him at teddyhunt9@gmail.com.
Looking for more ways to save money and gain more capital for your business? Download your FREE copy of the 100 Practical Solutions for Business Growth to learn more advice on how you can grow your funds and business!

(Visited 46 times, 1 visits today)