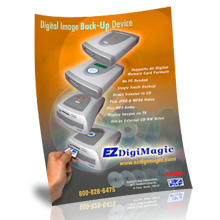 When hosting a community event, whether it is a fundraiser or an annual picnic, the goal is to get as many people from the community to come out and participate as possible. Posters, postcards, newspaper ads and banners are often the main source of marketing for these types of events, but there are other ways to increase word of mouth and public interest. Promoting your next community event with flyers is a cost-efficient and effective way to spread the word and get people interested. With well-executed flyer design, you can drum up interest and attendance.
Flyers are a versatile way to market your event because can hand them out, mail them and have them available at local businesses to be picked up by customers. You can create a personal connection with the people that you hand your flyers to and encourage them to attend as you give them the information in a form that they can take home with them. Make sure that your flyers capture the attention of your audience with these flyer design tips:
Color


The use of color in your design is critical to your flyer campaign's success. Whether you are using colored paper to print on or specific colors in your fonts and photos, color is what catches the eye. Too often people try to cut costs by printing in black and white, but check with your printing company before you make that choice. Color printing is mostly likely more comparable in price than you realize.

Keep It Simple


Your flyer should be bold in color and brief on words. Cluttering a flyer with too much text will just discourage your audience from reading everything. The name of your event, the date and the time are the most important details to express. A brief description of what to expect is sometimes helpful in enticing people to come, but don't write a novel. A few brief sentences should suffice. You can always include a website address for people to visit if they want to learn more.

Pictures Talk


Since a picture can say a thousand words and you want to keep your design simple with as few words as possible, consider using a bold picture that represents the event you are planning – let the picture do the talking. Whether it is a photo from events in years past or a graphic depiction of what's to come, a picture can engage a viewer more than a string of words can.

Get Creative


What captures your attention? What kind of flyer makes you look twice? Consider this when designing your flyers. Try using a template offered by your printing company, or work with a graphic designer to get just the right look. This is your chance to express creativity about your event. When you do so, people will want to know more about what you have put your efforts into.
Since flyers are only one sheet of paper, they are often budget-friendly printed items to create. You can print in bulk to lower the price per unit and really get the most from your dollar. With the right design, you'll find that investing in flyers to promote your next community event is a bold way to increase interest.
(Visited 388 times, 1 visits today)