The sale is just the beginning.
Making the successful transaction opens you to new possibilities of increasing your profit – some of which include encouraging the same customer to purchase your product or service again and getting them to refer a new client.
There's no exact science in getting repeat and referral sales on a consistent basis. However, below are some ideas that can be implemented as part of your marketing campaign to boost your chances in getting those valuable transactions.
Personal "thank you" note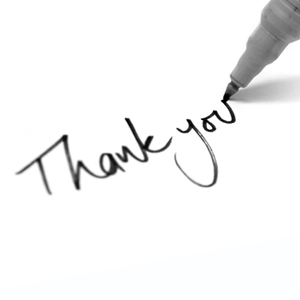 These simple two words helps bridges the gap between consumer and providers. Such recognition towards the client humanizes their relationship, if not strengthens it, especially if the note is personally addressed to the customer with their name written on it.
"Thank you" notes are usually sent via mail, which comes in two form: electronic and physical.
Sending your notes of gratitude through e-mail is a cost-effective way of getting your point across to the all-valuable customer. Not only will your company save money from printing and mailing out postcards or greeting cards, but also deliver your note to your customers' inboxes in a matter of second after clicking the "send" button.
Air mail remains to be a popular way of communicating through your business, despite the advances made in technology. What it lacks for speed and efficiency compared to e-mail and social media, it makes up for authenticity and sincerity of your message. Nothing beats out a handwritten greeting card or print postcards to your client thanking them for choosing your company over hundreds of other competitors in the market. Add a complementary voucher or product from your company and you've probably earned yourself a second sale from the same customer.
Regular updates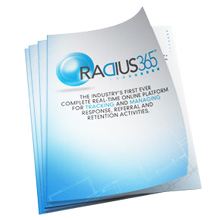 To remain in the radar screens of your customers, you need to keep them updated with the latest happenings in your business. This may include keeping them posted about the industry news, events, and promotions on a regular basis. Keeping this in mind, you may want to use newsletters to implement this marketing strategy.
To learn the advantages that newsletters bring to your brand, click here to read more.
A difficult thing about newsletters is getting the permission from your clients to send them over to your customers' physical addresses. At the same time, if would be ridiculous to run a newsletter campaign if only a handful of your clients are willing to get copies. Therefore, to determine whether or not it is beneficial for you to run a newsletter campaign and send these out to your customers, you may run a survey with them upon making a purchase at your store. Ask them if they are willing to receive the letter, as well as the things they want to see from your newsletter.
When the reception is positive, i.e. a relatively great number of your customers wish to receive the newsletters, prepare a competent staff consisting of a writer to compose the articles and a designer to create the layout for the content to come up an impressive newsletter design ready for print.
Non-customers of your brand should also have the option to sign up to e-mail newsletters. All they need to do is sign up and subsribe with their e-mail addresses through your website, if you have. The steps on marketing using print newsletters above apply here as well. The difference is that you have to sign up an account on MailChimp or Aweber and avail of their advanced features to maximize your newsletter marketing. There is an option for both online service to track down the progress of the letters you have sent out to your customers and see which among them have performed well. From here, you can redesign your strategies according to the successful posts you've gotten published.
Contest and Giveaways
Promotions allow you to advertise your brand even more by holding a sale on select items of your shop and contest to extend your market reach outside your customer base.
The principle of promotions is to risk the short term in order to gain something much bigger in the long run. You will be forced to compromise your production costs by simply giving them away to your contest winners, if not selling them at slashed prices. Although this may sound like a poor business plan, the beauty about this marketing strategy is the acquisition of the participants' contact details.
Once you have their phone numbers, as well as physical and e-mail addresses, you can execute your business plan of reaching out to them and funneling them down to a future sale. This allows you to convert non-customers who were simply interested in getting freebies into clients and believers of your brand.
Track client reviews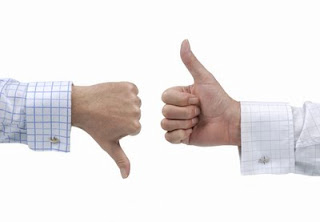 Although this campaign is implemented for improving brand reputation, this can be borrowed to fortify your repeat and referral strategy.
Before smart and online-savvy consumers purchase something, they check for user-generated reviews of Brand X on the Internet. From there, they gauge the pros and cons of Brand X at review sites such as Yelp! or even Youtube and compare it to other Brands before deciding whether or not to buy the Brand.
The reason why comsumers gravitate towards user reviews is that they want see for themselves how the product or service works without the bias of a salesman.
As the number of online user review sites increases, it become all the more important to control and oversee the content that comes out from them, especially when the review is about your brand.
Always offer your gratitude to customers who have provided glowing reviews about your product or service. For negative reviews, however, you can only extend your help to some extent. You won't be able to control the negative reviews that some users will spout off, but you can do damage control by carefully explaining the situation that has left your customer disgruntled if possible.
There are some reviews that will escape you, which is why it is important to follow up on every single one that needs your attention. Showing that you are willing to help them shows character and integrity of your brand, which helps improves your impression to those looking to shop at your store.
Strengthen existing connections
Taking your existing connections to a whole a new level is perhaps the most difficult to pull off and offers the most rewards.
Once you have engaged your clients in a communicative relationship, ask them if they are interested in being featured in your company blog or newsletter. Propose sending over a batch of questions about topics of interest for them to answer, which you can use as quotations for the piece you are composing. If they agree, their company gets publicity and possible leads from people who have read the article.
At the same time, you not only get unique content for your newsletter or blog, but also include the company as one of your brand advocates, if the opportunity lends itself.
Expect to not receive replies from most companies since not all are open to the possibility of branching out their marketing effforts. However, the beauty with this strategy is that it is low-risk; even if they do not respond, you do not put your relationship with them jeopardy, unless you proceeding writing the article with their company name on it.
There are certain factors to consider to make this strategy successful such as the industry of your company you plan to write about and whether or not any interests are being trampled here, aligning the theme of the article with your blog or newsletter, and the things I can get in return aside from fresh content. This is not a strategy that would benefit businesses in all industries, but if it does, this is something worth developing in accord to your company goals and objectives.
Comments
comments