Apparently, no one read the memo about tracking the results of their direct mail campaign.
A free e-book entitled Pitney Bowes Small Business Survey compares the different marketing strategies ran by small businesses. According to the survey:
Direct mail is the 3rd most preferred medium of business communication with 11%, behind e-mail (46%) and phone (22%).
A glaring statistic about direct mail is that 80% of the participants do not track down the results produced by their respective campaign.
There is still a sizable number of businesses that primarily employ direct mail for marketing purposes (22%), a segment that values customer response as a metric to determine the success of their direct mail campaign.
What does this mean?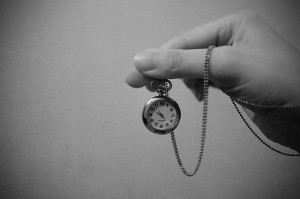 For businesses using direct mail as a way to market their business, 80% of them have been wasting their time.Without data to supply them with the number of conversions from their campaign, there is no way for them to figure out which aspect in their direct mail campaign that needs tweaking.
How can you fix this?
Easy – measure the results of your campaign!
First, you will have to familiarize yourself with the following steps below.
How to track direct mail
The number of respondents to your call to action featured on your direct mail campaign is what matters. The acion can range from visiting your shop to making a purchase there. Therefore, the response depends on the kind of call of action you have (transactional or non-transactional).
Below are the kinds of tracking tools for your direct mail campaign:
URL shorteners – For e-commerce sites, send out a direct mail that leads them to a page on your site using a URL shortener. Sites like bit.ly and goo.gl offer analytics tool to view exact details on how and when your reciepients accessed the page.
Couponing – If you are holding a sale, print out flyers or postcards to be sent out through mail. Each must be printed with a unique coupon code.
Toll-free numbers – Similar to couponing. But instead of codes, you print out 1-800 numbers on your direct mail campaign.
Using these allows you to crunch the numbers of those who responded to your mailing campaign. The greater the number of respondents, the more successful the campaign is.
Different equations relevant to measuring
Cost of goods – Sum of product and service costs used in sending out your mail
Revenue – Sum of the total earnings of your campaign
Income – Difference of revenue and cost of goods
Gains – Product of conversion rate and total income
Rate of Investment (ROI) – Difference of gains and cost of goods divided by the gains
Computing for these things should give a better idea on how your campaign fared. It would help if you set a target number of respondents to your call to action so you can benchmark your performance much better.
Combining all these things
Creating a strategy that taps into all these factors would help you conduct a much more efficient direct mail campaign. Once you have all the data computed, you will determine what needs to be changed on your next mail campaign.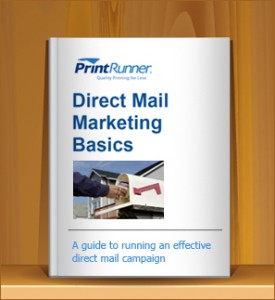 To help you in pulling off a much concentrated effort in your direct mail campaign, read our FREE E-Book entitled "
Direct Mail Marketing Basics
." This covers the very start of planning for your direct mail, down to the analysis of the interpreted result.
Comments
comments