Music festivals and outdoor concerts have seen a resurgence in popularity and attendees in recent years. Though it's usually the shared love for art and music that brings together thousands of people from different parts of the world, many also look forward to the festival fashion. Concert goers take this opportunity to get dressed, express some creativity and show a unique part of their wardrobe.
Liz Larson knew this and wanted to start a business that mirrored her interest in technology and her love for people and parties. She launched her brand Lumio Designs, creating wearable works of art for people to enjoy at raves, costume parties, and football games.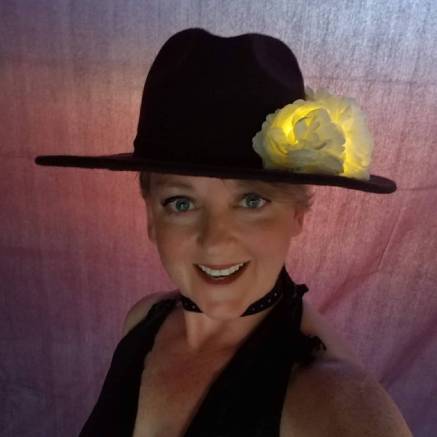 Standing Out From the Crowd
Her light-up products range from quirky hats and flower headdresses to everyday accessories and apparel. Whether you're a sports enthusiast, festival fan, or simply a night owl, their pieces are for those who want to be noticed by adding something to brighten up their outfit—literally.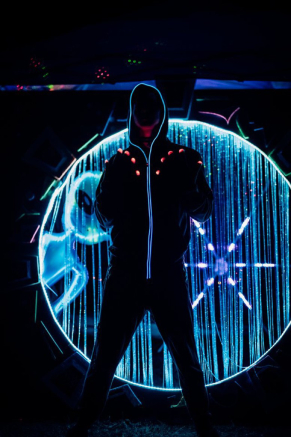 "I was influenced by my grandmother Jeanette, who always loved being around other people. I'm like her in a way that I always aim to light people up in the same way she did. In this case, I'm doing it through my company!"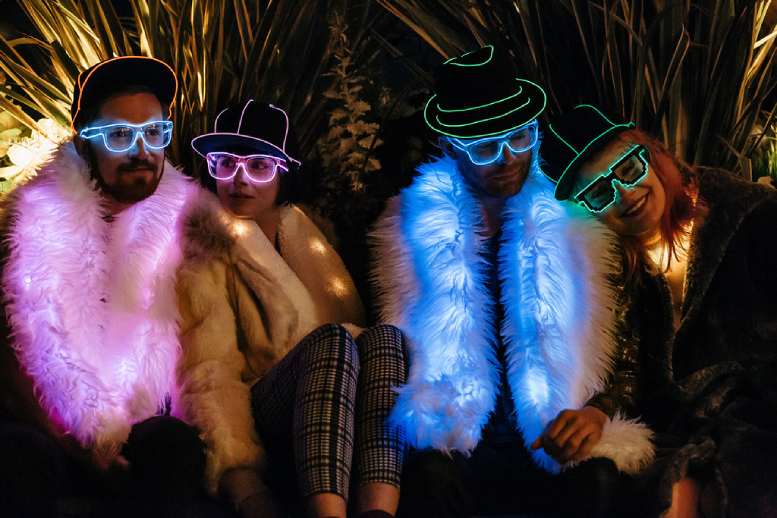 Shedding Light on Sustainability
Lumio Designs is a triple bottom line company that focuses on people and the planet more than just profit. One of their goals is to reduce waste, while still creating well-crafted products that last. And because of this, one of the biggest challenges Liz faces is finding the right manufacturing partners that can work with both fabric and electronics.
Enter the Refugee Artisan Initiative (RAI), an organization that aims to provide sustainable employment for refugee and immigrant women.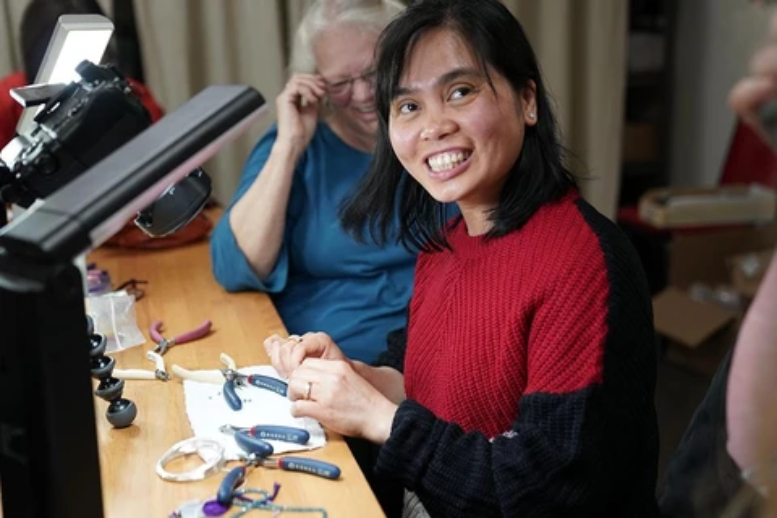 RAI provides employment to refugee women who come from all around the world
"We're always looking for partners who can collaborate with us the same way RAI is doing. Not only is Ming-Ming, their founder, amazing to work with, she's really making a difference in the lives of these women and creating opportunities for immigrants to make their own success."
A Bright Future Ahead
Lumio's goal is to take light up accessories out of the festival and rave market and bring them to everyday life. They join events to raise awareness such as Seattle's Light Up Festival and have received overwhelmingly positive reviews from visitors at their booth.
Liz's advice to small business owners is to keep pursuing your interests and passions.
"Life as a business owner is never dull. I'm always trying to learn what I need to know as fast as I need to know it. But being able to own a company where you design creative things is what makes it fun. My advice is to keep developing your creative skills and continue doing the things that make you happy."
"My advice is to keep developing your creative skills and continue doing the things that make you happy."
Click To Tweet
Liz hopes to keep helping people through the company while staying respectful to the environment. They are working toward rechargeable systems in their products to discourage others from using disposable items like glow sticks.
A Message that Sticks
With the help of PrintRunner, Liz printed what she calls her "business stickers" on high-quality, weatherproof vinyl so they last a long time wherever they are placed. She wanted to go beyond the standard business cards that usually get lost or thrown away. "PrintRunner delivered fast and I was impressed by the quality of the stickers! We leave a longer-lasting impression through inspiring messages like "Shine Bright!" or "Be the Light."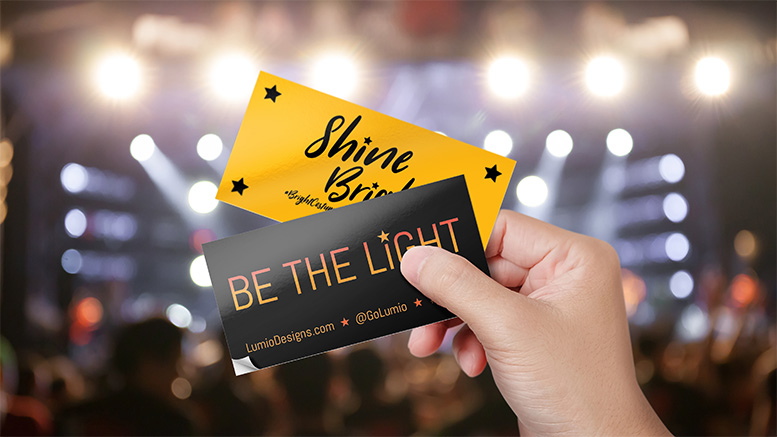 "PrintRunner delivered fast and I was impressed by the quality of the stickers!
Click To Tweet
Stickers are one of the most effective ways to market your business offline. When someone applies a promotional sticker, they are endorsing the company and recommending their products to anyone else who sees it. This makes it easier for your fans to advocate your brand.
Liz looks forward to working on more promotions and enlisting the expertise of PrintRunner to help keep her business growing.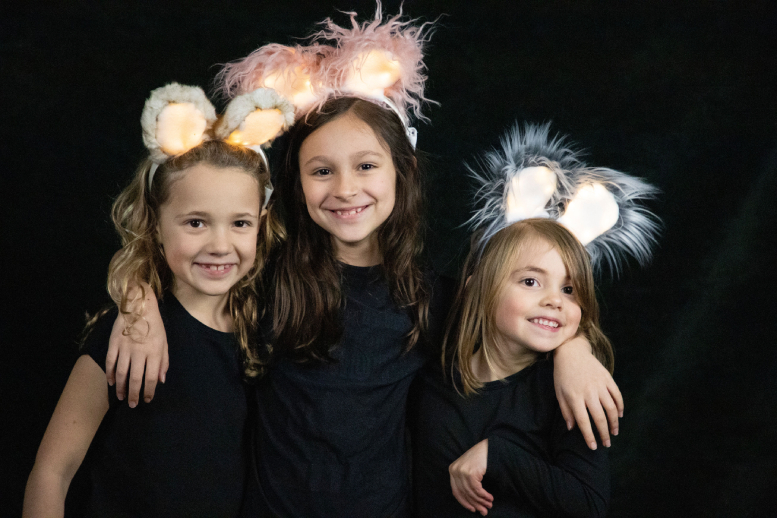 Learn more about Lumio Designs on social media:
Facebook – GoLumio
Instagram – @golumio
Twitter – @lumio_go
Website – Lumio Designs
How has PrintRunner helped grow your business? Tell us! Send us an email at blog@printrunner.com.