A Simple How-to Guide For Entrepreneurs


An US-based developer working for Verizon made the news early this year, for allegedly outsourcing his whole job to Chinese contractors. What's amazing is that Verizon actually commended him  over the "impeccable" quality of his work. He had paid the contractors 50,000 USD a year, about the equivalent of 20% of what the work would have caused in the US.
Not only was the work done cheap, it was supposedly the best in that particular employee's building. He spent his free time browsing the internet and to Verizon's annoyance, taking on freelance work. To make things worse, he even shipped his RSA SecurID to China to facilitate the work that he was supposed to be doing himself.
The whole incident, for better or worse,  highlights the appeal of outsourcing overseas. Not all outsourcing is offshore though. A significant amount of onshore outsourcing is done by businesses of all sizes today. Reshoring, (a somewhat silly term) is now an increasing trend, especially in IT and manufacturing as the drawbacks of offshore outsourcing become more apparent and domestic providers become more competitive.
How You Can Outsource Basic Processes- Today!
If you feel like you're swamped or you need to ramp up some aspect of your business process, you can get started right now. You don't even have to actually own a company. As in that former developer's case, you don't really need to have anything except a fair amount of capital to get started. Whoishostingthis.com breaks down how you can outsource "everything":
Author Bio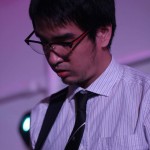 Arthur Piccio is one of PrintRunner Blog's resident Admins. He is also the head writer for The Art of Small Business. His work has been featured on New York Times' You're The Boss Small Business Blog, Bizsugar, SmallBiz Trends, and other small business and printing-oriented online publications.
Looking for more ways to save money and gain more capital for your business? Download your FREE copy of the 100 Practical Solutions for Business Growth to learn more advice on how you can grow your funds and business!