8/15/2009 – Chatsworth, California | Source: Graphic Arts Online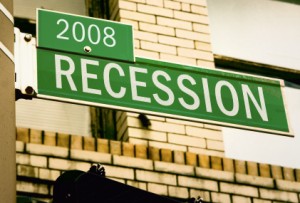 Amid a struggling economy that seems agonizingly slow to recover from a brutal recession, most businesses remain eager to trim costs without sacrificing mission-critical operations. Typically, budget cuts run deepest in the marketing department as growth strategies give way to survival mode, putting direct mail and other costly printing projects on the chopping block.
Fortunately, online printing services have made it both more convenient and less expensive for businesses of all sizes to stay ahead of the competition – even in a down economy – with easy access to high-quality, affordable printed materials. From business cards to post cards, and even custom die-cuts and embossing services, today's advanced online printers deliver superior quality eye-catching marketing materials at dramatically lower prices than traditional mom-and-pop print shops.
Mike Zaya, CEO of PrintRunner.com, says that while price is often what initially attracts customers to online printers, it is the quality, convenience and value-added services that make for loyal fans.
"First-time customers sometimes worry that lower prices mean lower quality, but we thrive on repeat business, so we continually invest in the latest technology to make sure our customers get the quality and the price they want," Zaya said. "Our brand new state-of-the-art presses guarantee superior quality, and our easy-to-use online design and self-service ordering system virtually eliminate the stress, uncertainty and high costs of producing eye-catching materials."
High Volume Means Lower Cost, Faster Turnaround
With its new Komori 40-inch offset press, PrintRunner.com is able to turn out exceptional quality products at a significantly lower cost by printing multiple jobs simultaneously, utilizing the full 40-inch width of the paper, and then cutting each piece apart at the end. Because this reduces plate changes and other inefficiencies that can drive up costs, PrintRunner.com customers can take advantage of quantity discounts usually reserved for high-volume orders, even on small jobs like a short run of business cards.
In addition to cost savings, the efficiency of a large printer also makes for a faster turnaround time on all orders. At PrintRunner.com, orders are processed in 24 hours or less. Online proofing is available to help expedite the approval process and customers can choose overnight shipping to make sure their pieces arrive within 48 hours of placing their order.
"With a local print shop, it's usually a seven to 10 day wait to get your materials printed," Zaya said. "Small shops actually come to us quite frequently to handle larger orders for greater efficiency and faster turnaround time."
Online Design, Ordering Services Save Time and Money
One of the biggest challenges faced by small businesses especially is a lack of graphic design skills or services to ensure they achieve the best look when creating marketing materials. Most don't have designers on staff, and hiring an outside designer can be expensive.
To fill this void, and cater to do-it-yourselfers, PrintRunner.com recently launched its own online self-service business card designer that makes it easy for customers to choose from hundreds of free designs that they can customize with their details, including uploading their own logo.
"Our customers love it because they can begin with a basic design instead of starting from scratch, and then customize it to make it truly their own," Zaya said. "And then they can print as few or as many as they want – anywhere from 25 to 100,000 – for just pennies apiece."
Custom design services are also available at a flat rate per piece, allowing businesses with more specific needs to acquire the services of an experienced graphic designer to create a truly unique look at a very affordable rate.
Specialty Items without Specialty Prices
While some online printing services offer only standard sizes of traditional items like business cards, postcards, brochures, catalogs, sales sheets and posters, PrintRunner.com can provide custom die cuts, embossing, custom sizes and other specialty services. These custom services, once available only at bricks-and-mortar print shops, add a distinctive flair to traditional marketing pieces. Other unique items available include DVD and Blu-Ray cases and covers, catalogs/booklets, hangtags, stickers and magnets.
"Working with our team, if you can imagine it, we can make it happen," Zaya said. "Our focus on customer service gives us the feel of a small shop with the power and efficiency of a large shop to bring the best of both worlds to our customers."
As an added convenience, PrintRunner.com partners with list management and mailing service providers to deliver end-to-end design, printing and distribution services.
(Visited 108 times, 1 visits today)