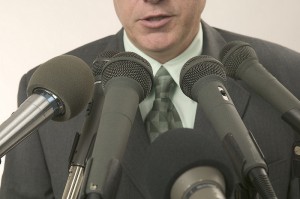 Professionals need to be able to effectively communicate with clients and colleagues. In this context, it's important to think about what some of the core skills are for communicating and presenting, and how they can be practiced and refined over time.
In the end, you should be able to open up a productive dialogue with others.
From good listening skills to being able to tailor your presentation to different audiences, there are a number of approaches that can be taken to boost your communication skills.
Improving Day-to-day Communication
In terms of day-to-day communication, you need to be able to listen and speak to a range of clients, colleagues, and managers. This breaks down to being able to maintain positive body language, which involves avoiding habits like folding your arms or breaking eye contact with the person you're speaking to .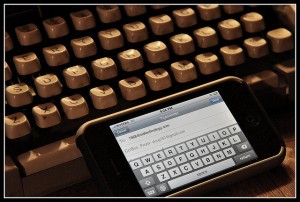 You also need to choose the right tone and conversation style for different people, while carefully listening to everything being said, rather than just waiting for your turn to speak.
Being able to respond and adapt to different situations means knowing when to select the right channel for a situation.
Whether that's email, a one to one chat, or a phone call – you don't want to give the wrong impression by not dealing with a problem through a face to face meeting.
At the same, you need to be able to show enough emotional awareness to recognize when someone is unhappy in an email or even a text – while this is difficult, it's important not to seem flippant when sending messages.
Simple tips for Better Presentations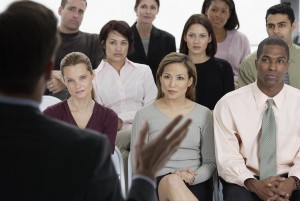 These kinds of approaches also work well for presentation skills, whereby you have to always think about the kind of audience that you'll be speaking to – what kind of information are you trying to communicate, and what's the most effective way of presenting it?
Again, think about open vs. closed body language, not fidgeting, and maintaining eye contact with a few different people in an audience.
You can also work on presentation skills that involve more than just reading off a piece of paper. Know how to use jokes and anecdotes to freshen up your speech, and keep things as concise as possible.
If you have a time slot, don't go over it, and always have the confidence to be able to respond to different questions from an audience at the end of a presentation. Make sure that you anticipate difficult questions in advance, if you can.
Excellent communication and presentation skills are all about being able to open up a dialogue and adapt your approach to different people and audiences. Don't just assume that a one-size-fits-all style will work, and be prepared to learn from your mistakes.
Good listening skills, and inviting questions and constructive criticism can help you be a better communicator and presenter – and helps build your confidence in different situations.
Additional Resources
Mark Lewis (2010-02-16). "Podium Dreams". Forbes.com. Retrieved 3 December 2010.
Stoa USA Home Page". Stoa USA. 2012. Retrieved 2012-05-03.

Power, John O'Connor, 'The Making of an Orator', 1906, p.101

German, Kathleen M. (2010). Principles of Public Speaking. Boston: Allyn & Bacon. p. 6. ISBN 978-0-205-65396-6.
Image Credits
www.audio-luci-store.it via photopin cc
Author Bio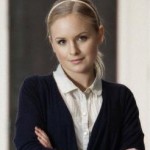 Emily Steves is  associated with Speak First,  a training and coaching provider based in Old Street, London. With over 26 years experience in the field of training and coaching their trainers are experts within their industry, with the relevant business experience to ensure your learn from the best! 
Looking for more ways to save money and gain more capital for your business? Download your FREE copy of the 100 Practical Solutions for Business Growth to learn more advice on how you can grow your funds and business!

(Visited 77 times, 1 visits today)