Tim Steiner was deployed and had to leave behind his wife and son. During his time away from his family, he made the decision to write and illustrate a story for his son's second birthday. He didn't know it then, but he was already laying the foundation for what would become Roundel Books, Tim's platform for sharing stories and illustrations.
I got the chance to talk to the man himself about life, books, and business. Let's get to know Tim and his wonderful story of success in the publishing world.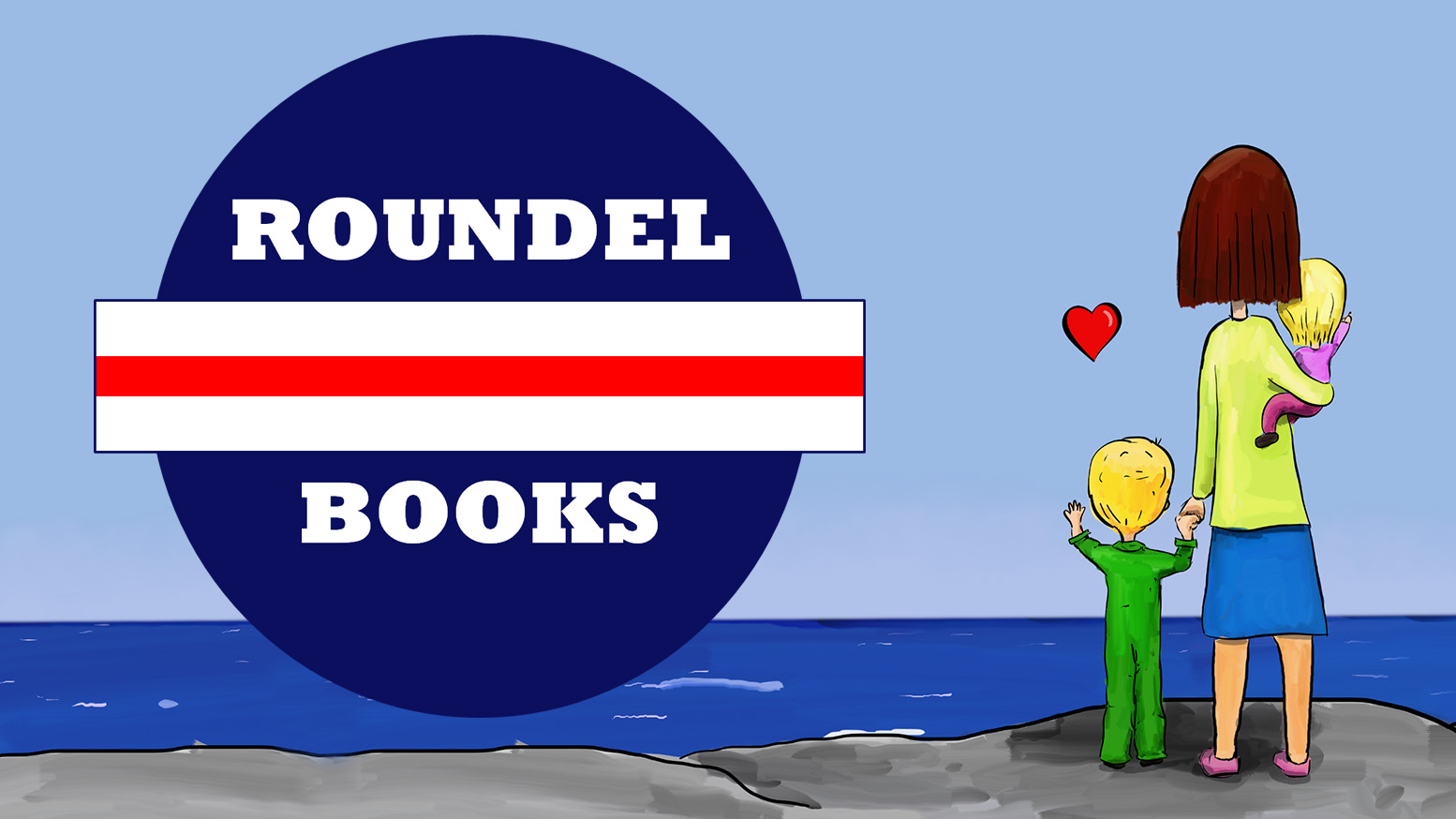 Prelude
Tim always had a knack for the arts. "I have always loved drawing and making stories, especially comics.", says Tim. "While I was gone on a deployment, I wrote and illustrated a story for my son's second birthday. My wife printed and bound the book for him. They read it together often while I was gone."
You see, Tim's love for drawing had resurfaced the moment his son was born. With that passion came a new-found appreciation for well-made children's books.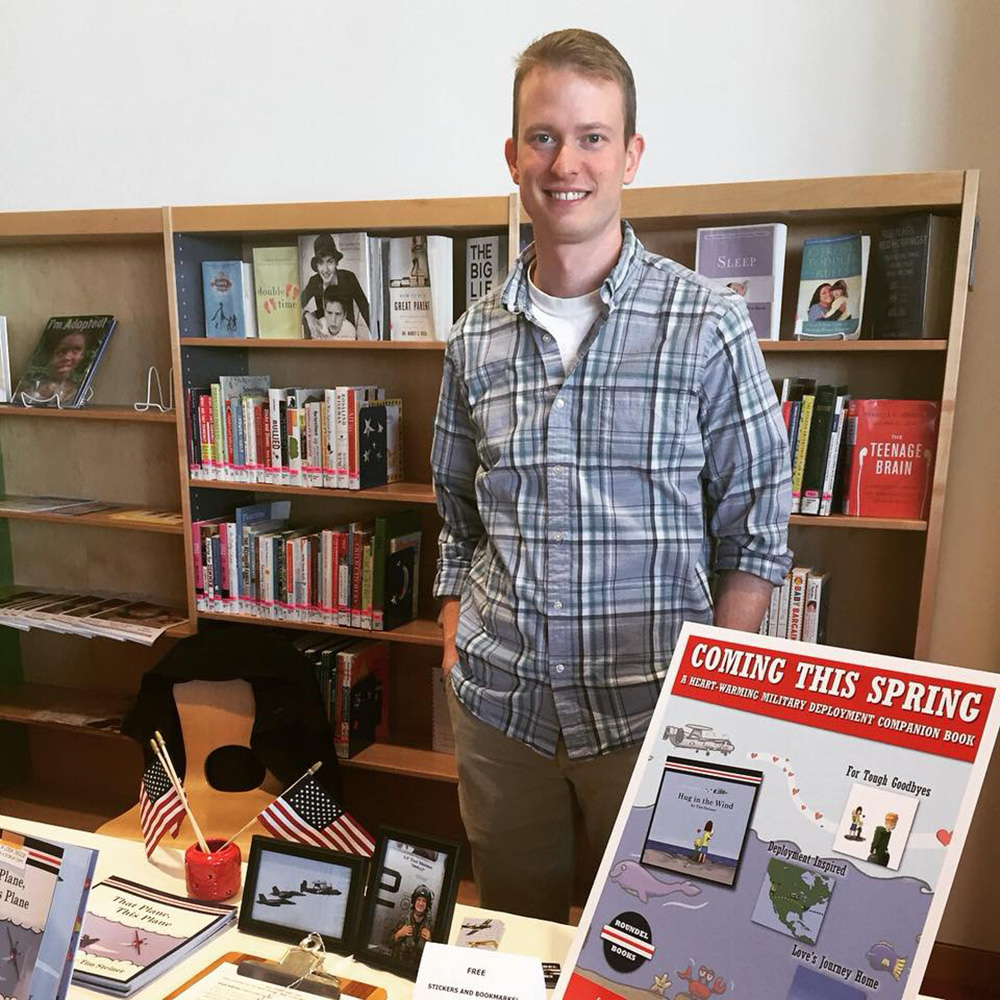 Tim Steiner
A New Chapter
Upon Tim's return, he made plans to update the drawings and have the book published for other families to enjoy. It was important for Tim for families going through military deployments to find comfort and joy in his creation. However, Tim felt the need to practice on other stories first.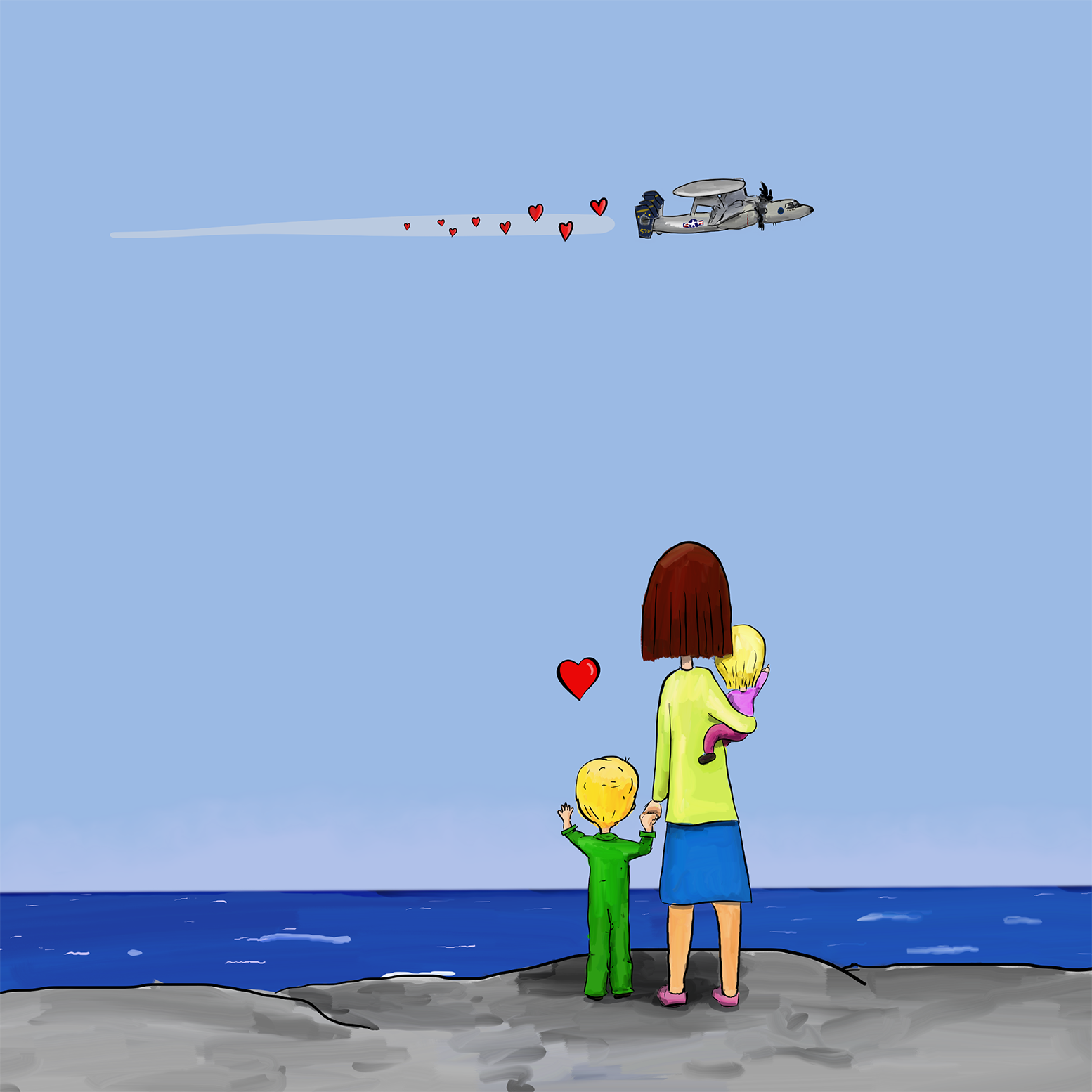 His practice run gave birth to three captivating books for two-year-olds. First was a simple counting book entitled Zoo Train. Next came a rhyming book called That Plane, This Plane, which features different types of planes and what they do. The third book, Hug in the Wind, focuses on a military family and a pilot sending a hug through the wind and its journey home.
Tim admits that there's no connecting theme in his books other than the fact that they're for children and appeal to aviation fanatics.
Business Tip: Self-Promotion Works
The social media appeal is not lost on Tim. He's been posting his work online where it's been gaining some attention.
"As I have been making these books, I have also been sharing my artwork on Instagram and Facebook. I have been honored to share my stories with hundreds of families across the country. It is a humble number compared to famous authors, but just knowing one child has loved my book is enough to keep making them."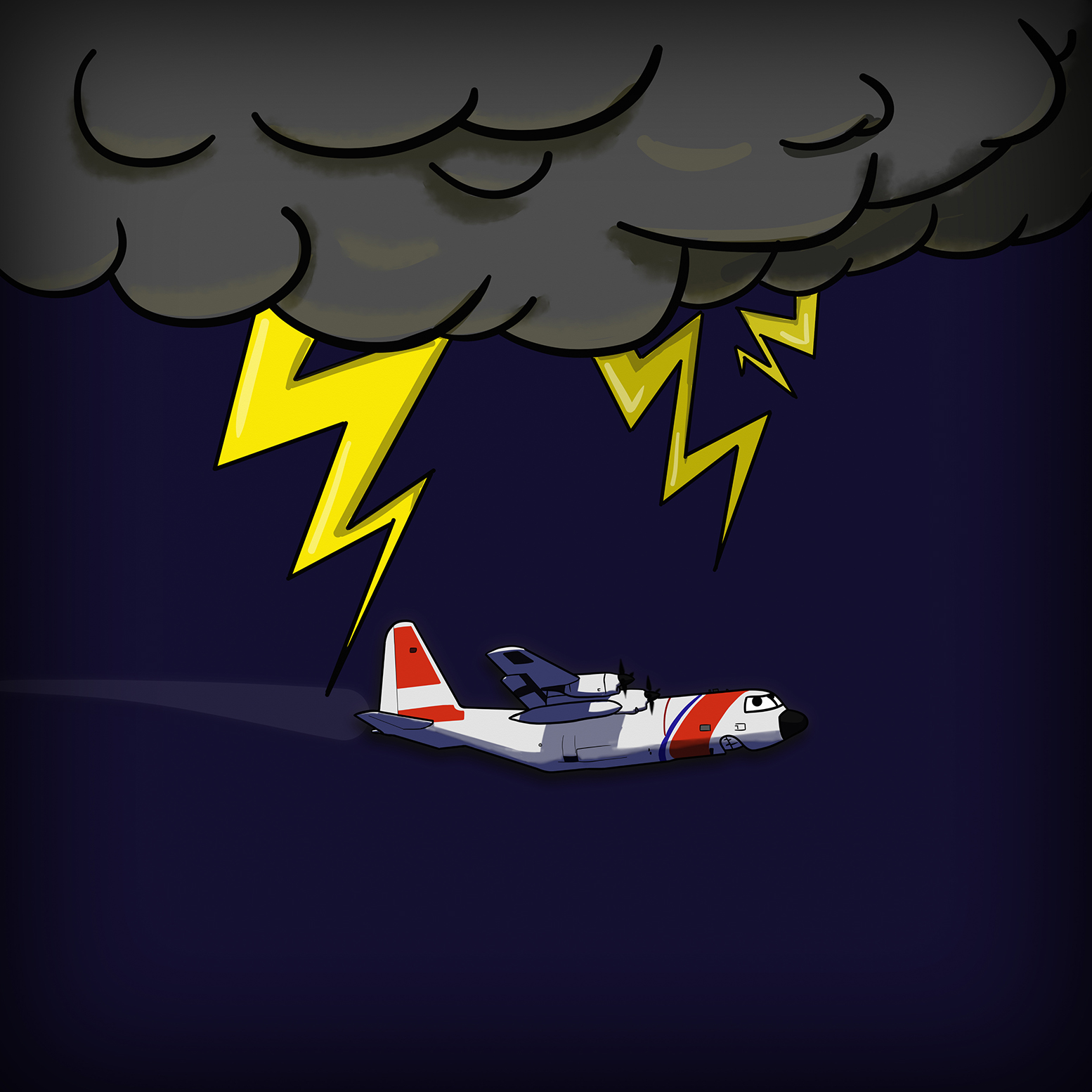 "In the amount of time I've spent talking to business owners, I've noticed how most are wary about self-promotion. Personally, I have always felt awkward promoting my own work to this day."

"But if we don't get past that hurdle, all our hard work will surely go to waste. And you might be surprised how supportive people can be. The internet can be a scary place, I know. But there are good people there who are willing to back genuine people who are willing to take risks."

"At first, I was self-conscious to promote my own artwork and stories, but people have been very supportive. I have learned the value in making something that is part of who I am, and then having the courage to stand behind it."
There's no excuse to not use social media for its maximum potential.
"The internet has made it easier than ever to reach an audience. The book published online or a drawing posted on social media may make it to the right person at just the right time."
The internet has made it easier than ever to reach an audience.
Click To Tweet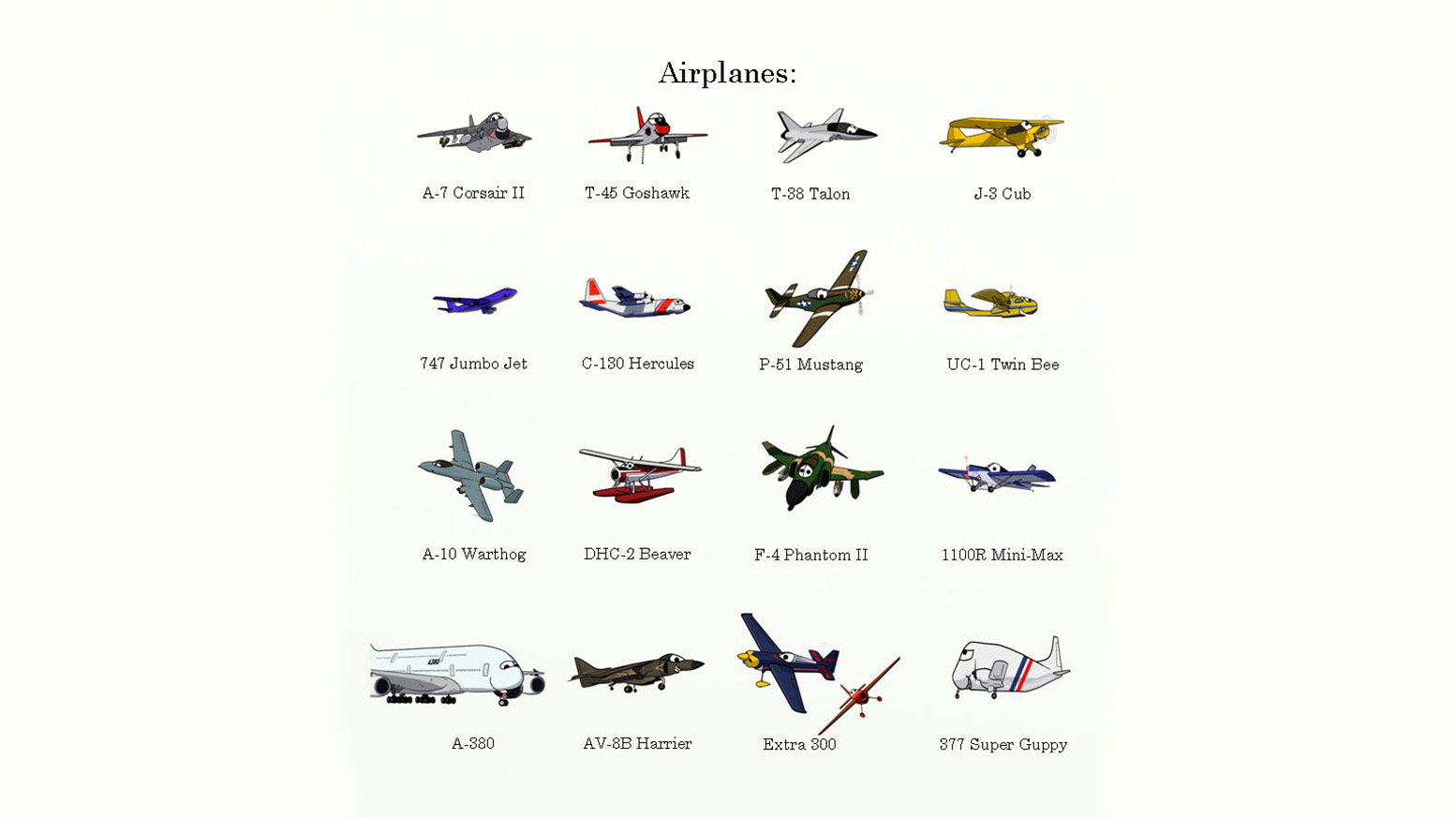 Business Tip: Make Time for Business
You'd often hear people talk big about their business ideas but fail to come through. More often than not, they'd put the blame on not having enough time for business.
Tim is certainly an exception. The reason he's able to put out three books is that he makes time to pursue his dreams.
"One of my biggest challenges is fitting in the time to draw and write my stories. I generally wake up around 5 am to draw for an hour before my kids wake up, have breakfast with them, and then I head to work."
The man is a beast and is an example of an entrepreneur who's willing to do what it takes to get the job done. And his reward, seeing kids—including his own—enjoy the fruits of his labor.
"My son has many of the lines memorized from my books. He loves that I started writing them for him, but he enjoys, even more, the time we spend making more stories."
Tim grew up enjoying comics like Calvin and Hobbes and Peanuts. Today he is writing, drawing, and publishing books of his own. Hopefully, his pursuit inspires the next generation to do the same. As Tim puts it, "Keep creating! Creators don't have to be famous to make a difference."
Creators don't have to be famous to make a difference.
Click To Tweet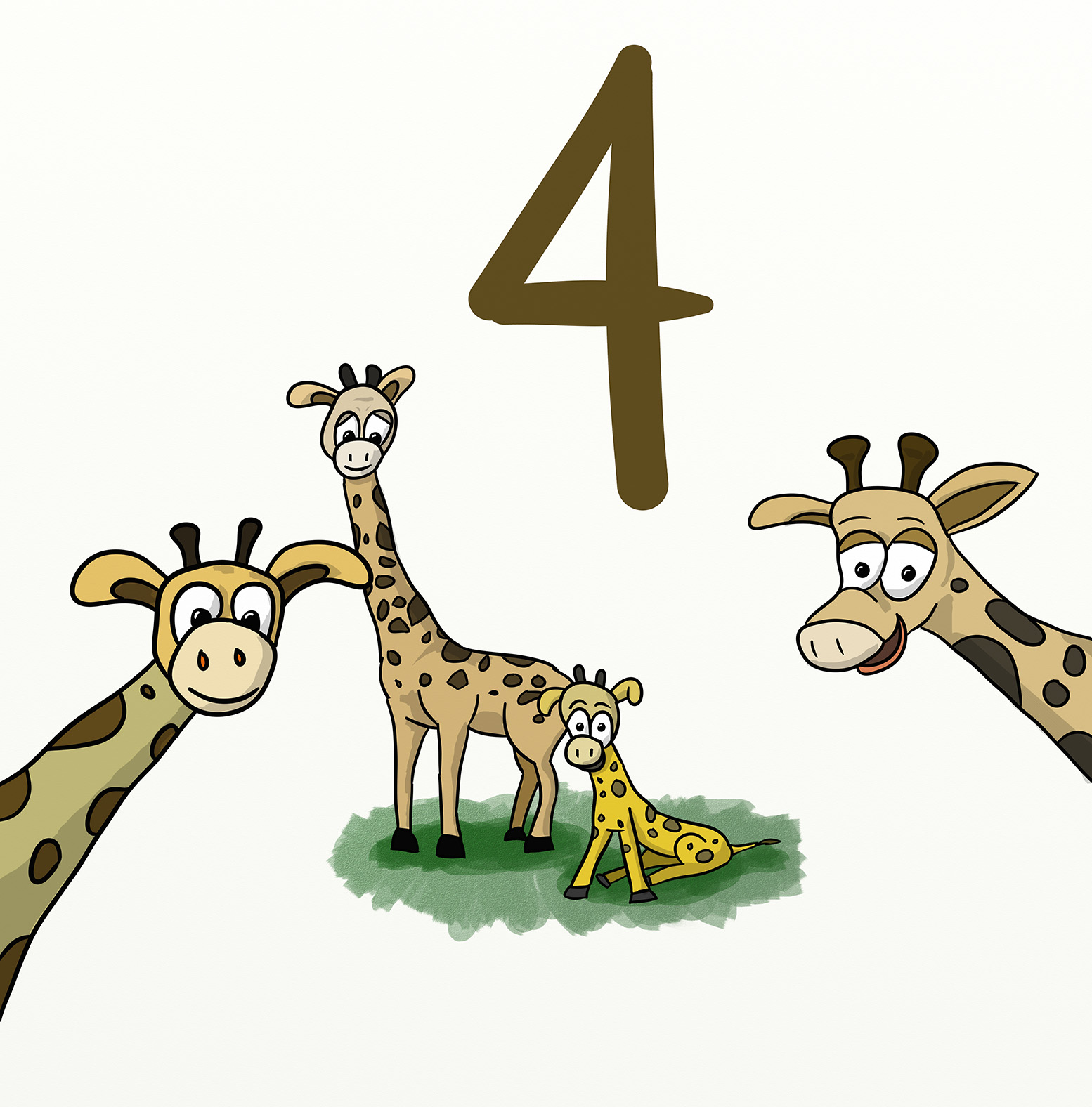 Business Tip: Go Offline
As great as social media is, there is still a need to connect with people offline. For Tim, bookmarks and stickers make so much sense as promotional tools given the industry he's in.
"The bookmarks and stickers helped me promote my books and business. The bookmarks look great, and I use them [as] business cards."
The bookmarks and stickers helped me promote my books and business.
Click To Tweet
Bookmarks are flexible. They can go beyond their original purpose. They can serve as business cards, giveaways, and—as Tim discovered—they can double as thank you cards.
"I originally bought the bookmarks to use as a giveaway at my table at a local author fair. Since then I have given away the extras as thank you gifts along with notes."
PrintRunner makes it easy to print custom bookmarks and stickers. The process is simple and we have customer service representatives ready to answer any question you have.
"PrintRunner was easy to use, competitively priced, and the product really was top notch."
PrintRunner was easy to use, competitively priced, and the product really was top notch.
Click To Tweet
Print custom bookmarks and stickers at PrintRunner.
If you'd like to learn more about Tim Steiner, head on over to RoundelBooks.com and don't forget to follow him on social media:
Facebook – @roundelbooks
Instagram – roundelbooks
Store – Hug in the Wind
How has PrintRunner helped grow your business? Tell us! Send us an email at blog@printrunner.com