Printing online with PrintRunner has just gotten more affordable with the new Saver Turnaround Time option! Customers can now save on their printing costs by choosing  the 8-day turnaround option on selected products, such as brochures, business flyers, and cut-to-size stickers.
How it Works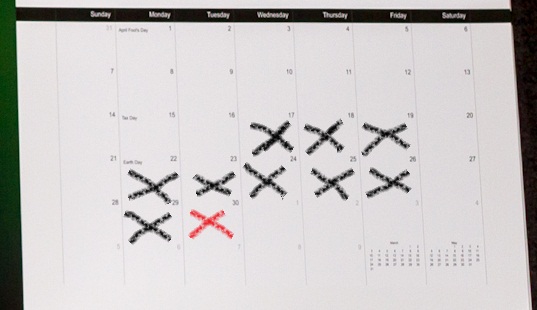 The 8-day Saver Turnaround Time allows you to get the same high definition photo-quality prints from shorter turnaround times – for less!
While we offer 3-day, 2-day, and next day turnaround time (TAT) options as standard for popular products, there are situations where faster TATs aren't just unnecessary, but also wasteful. The reason is interestingly enough, the same reason why it's generally cheaper and less wasteful to print things by yourself – gang printing.
What is Gang Printing?
Gang printing is a process where multiple items, print jobs, or projects are arranged into one master sheet called a "gang".  If the print run is to be done through an offset printer,  a physical negative of the gang called plate will have to be created. After a gang run is printed, each item is then cut out mechanically or by hand.
Why Print in Gangs?
Printing in gangs tends to be far more economical in most situations than printing one piece at a time.  Here's an example of a simple print gang, with only one regularly-shaped item repeated throughout: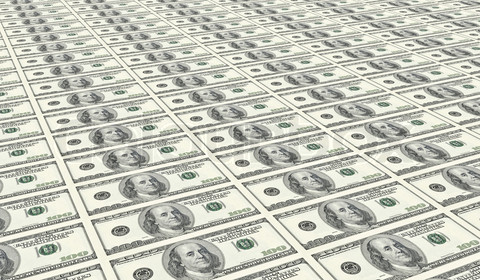 Foto search Picture Photograph Royalty Free
Imagine how much more inefficient it would be to print currency bills or stamps a piece at a time!
Of course, the government agencies that commission currency bills and stamps tend to be the only customers for these specialty printing presses – if they don't actually run the presses themselves. They will also tend to use only one or two different kinds of paper stock and print items in only one dimension, greatly simplifying the gang printing process.
Commercial printers such as PrintRunner also print in gangs – with a few major differences.  The biggest difference is that our print gangs will tend to have projects from different customers.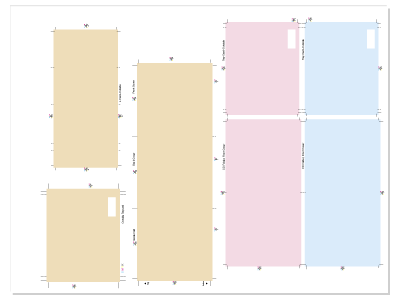 This necessarily means that jobs will have varying shapes, dimensions, colors palettes, and quantities. And since different orders may have different stocks, we can't just cram job orders from different customers on any sheet we have.
Once we have enough job orders in a certain type of stock, we arrange them into a print gang on a computer. Here's an old monochrome test sheet of a gang printed in offset: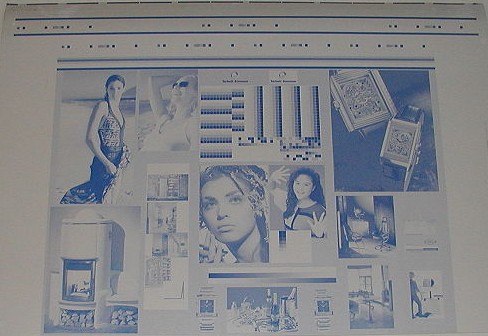 Compared with a currency or stamp sheet, (you could consider these "perfect" gangs), a typical commercial print gang will have a lot more wasted space between prints.
Offset printing adds another complication. If the orders go through offset printers, a metal plate will have to be created specifically for that print run. These plates can be expensive and may not be suited for small print runs (in these cases, PrintRunner will run the order on digital presses). They are however, extremely economical for large orders.
How Does PrintRunner Save Me Money When I Choose an 8-Day TAT?
Arranging job orders on print gangs is like arranging the pieces of a jigsaw puzzle, except the pieces arrive piecemeal, at random, and don't really fit together exactly.
A longer TAT makes this less of a problem by allowing us to group job orders tighter. While the savings may not be apparent in one sheet, it becomes pretty substantial over the course of hundreds of thousands of printed gangs.
If you order large quantities of similar items, this problem further reduced, as your orders will likely fill up their own gang. This is a big part of why large orders are much cheaper per piece, especially when run on offset printers.
Most other job orders however, will need to be run on a gang with other projects.  In the normal course of operations, a limited TAT window will necessarily increase the amount of waste per gang, and consequently the cost per print. A longer turnaround time can ensure that gangs have  a better economy of scale- and we can pass down the savings to you.
If you think your orders will be sitting around for some time after they're delivered, choose our 8-day Saver TAT, and get the same photo-quality prints you've come to expect from PrintRunner. For less!