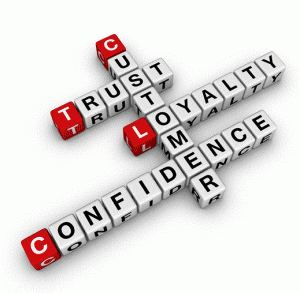 If you own a small business, put yourself in your customers' shoes for a moment. You will soon realize two important things about those who use your product or service: One, you would be primarily concerned about what's in it for YOU. And, two, it's the little things that matter. If your business has a loyalty program that isn't addressing these personal consumer perceptions, you aren't maximizing your potential for increasing sales.  Here are a couple things to consider when creating a dynamic loyalty program:
Perceived Value
When designing direct mail postcards, evaluate the offer. Consumers want to believe that they are getting a great deal.  Therefore, it is critical to achieve that goal—your mailer needs to motivate your customer to action. During daily interaction with your customers, keep track of what their needs are and fine-tune your offers to accommodate popular buying habits.
Warm and Fuzzy
Almost anyone can satisfy a customer. But, do you routinely exceed their expectations? Research has shown that roughly 75% of customers are satisfied with a company they do business with. However, only about a third admit they remain loyal to the business. To reap the rewards of their valuable loyalty, you need to make your customers feel special. Consider creating a customized card on their birthday or anniversary, and offer an exclusive gift when they visit your store or use your services. Holidays like Mothers'/Fathers' Day, Christmas, Hanukkah, New Year's, or even just simply "Thinking of You" are other great opportunities to communicate your appreciation and foster loyalty.
Printrunner.com has all the tools you need to create or revitalize your customer loyalty program. Postcards, business cards, custom greeting cards, full color magnets and more are just a click away with Printrunner.com's easy and free interactive design tool. Through May 31, you can save up to 50% off their already discounted prices on their most popular print products and promotional items.
Please follow and like us:
Comments
comments