One of the best investments to get customers and build business connections is attending a trade show. With dozens of other business participants however, it is a very competitive place.
But I have you covered.
Here are some tips to take note of, for you most successful trade show yet.
1. Befriend the organizers.
From the preparation time up to the end, and even further than that, you will be communicating with the trade show organizers. It is always a good idea to be friendly with them (and not only because that is the right thing to do). It may mean a better position for your booth or an extra electrical socket. Most trade shows do offer some prime locations for businesses if they are willing to shell out an extra sum. Finally, if you are planning to attend this trade show yearly, getting friendly with the organizers will definitely be fruitful in the future.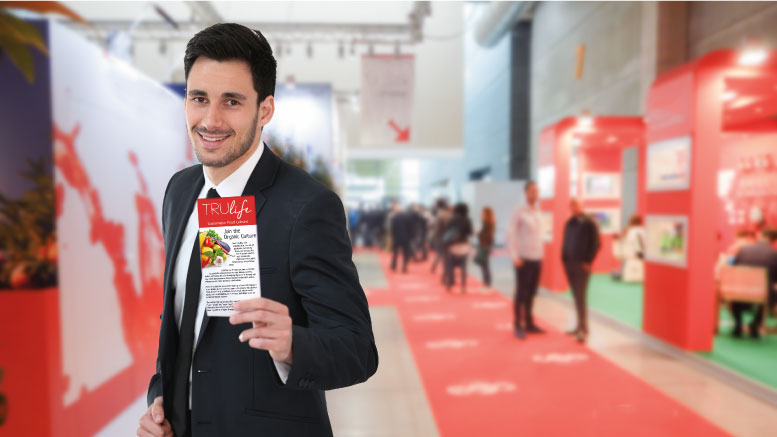 In the rush of preparations, it's easy to forget your essential trade show materials, especially your packet of business cards or even your banners for your booths. Be sure to create a checklist of the things you need to bring.
---
Start your preparations today by printing these essential trade show materials.
---
3. Make your booth approachable.
Aside from having an attractive booth design, there are other things you can do to make your booth look approachable. Wear a smile and look positive, especially for the people passing by. If you have flyers and brochures, hold them and be ready to offer them to people when appropriate.
In addition, make sure you have enough booth staff, especially if you have a big booth. Make sure they are all knowledgeable about your products and services. If possible, try to divide the work between your staff per product division. Then, assign a booth host that would lead trade show goers to the proper person.
MORE: 4 Smart Tricks to Attract New Clients with Your Business Cards
4. Attend the events.
Especially with larger ones, there are usually events for both trade show participants and vendors. Big names in particular business industries are invited to give their own talks and tricks of the trade. You might even be invited by the organizers to talk.
In any case, these events are one of the best places to learn new stuff in your industry. Be sure to attend some, if not all of them. If you can't attend, assign people who will and ask them to take notes.
5. Host a contest in your booth
One of the best attractions to your booth is to hold a contest. Everyone likes winning freebies after all. Not only does this make people visit you, it can also be an opportunity to generate leads or hold a trial for your products. Try to schedule your contests across the whole day and tell your booth attendees to come at a specific time to join the contest. Not only does this increase anticipation, it also keeps your business booth in their mind.
You can require participants to sign up for your email newsletter or like your social media accounts. You can even ask them to use their business cards as an "entrance fee." For your contest, try to incorporate your product as much as possible. Finally, use your products as prizes and giveaways.
6. Promote your booth and the trade show on social media.
A well-thought-out social media promotion is a big factor for a successful trade show. Even before the event itself, you should advertise the trade show you are attending and your participation in it. Invite people to join your booth and tell them what they can expect to see in it. You can also mention the contests and freebies they could have if they join you. If applicable, you can provide an incentive to those who engaged you on social media when they attend your booth.
MORE: 7 Time-Saving Tips for Social Media Management
7. Join the after-show activities.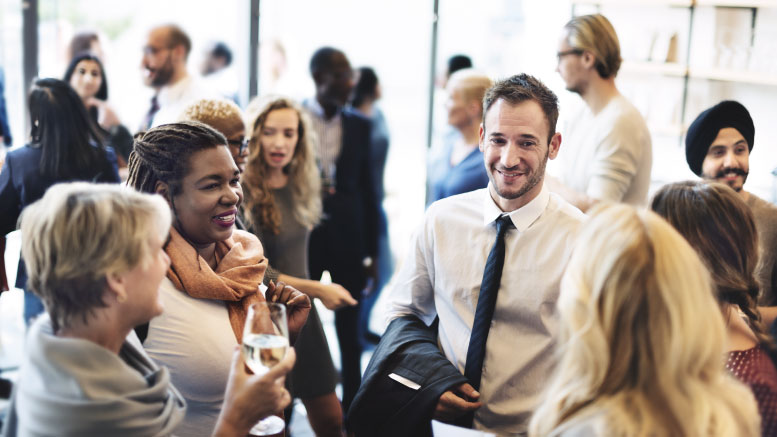 Arguably, this is where a successful trade show is measured as business networking comes full force. After the events of the day, there is usually a time where you can socialize with the big shots in your industry. Create connections with other like-minded business people by exchanging business cards with them. But first,  do some research on what it is they do or what their products are, as your starting conversation. Learn the art of small talk and you're good to go.
A successful trade show requires planning and regular attendance. It may be difficult to get into because of the costs involved and the risks it presents but if you do try to participate, I assure you: it's worth it.
---
Start your planning today for your next trade show.
---
How was your trade show experience? Tell us in the comments below.