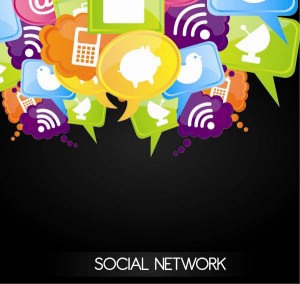 When it comes to marketing your products and services, you will need a social media guide to make connections.
Although the business game hasn't changed one bit, the playing fields (more on this later) have become slightly different. No longer are companies relying solely on direct mail and telemarketing to reach their desired audience. Nowadays, marketers have become savvier in their approach with the different and effective ways of utilizing social media and online sites to get their message across to people.
With the sheer mention of "effective" with regard to social media use, there are businesses that have extended their efforts beyond tried and tested marketing methods, only to fall flat on their faces with their online approach. As mentioned, marketers will have to adopt to different ball fields; success with social media depends in distinguishing how each platform works since not all social sites are different in their own way.
Before we discuss marketing your business online, below is our comprehensive social media guide containing the popular sites used in business, what separates each from the rest, and how they can be used to hike up your sales, reputation, and influence.
Facebook

Fun fact: Among the popular social media sites, Facebook remains the most effective in influencing purchasing behavior at 47% (compared to 24% in 2011).
The Facebook Fan Page offers features to customize how you want your business on the site to appear to viewers.  Once you have created a page for your business, you can proceed creating your own Timeline cover that would show on top of the fan page. This functions like a book cover – it attracts visitors and encourages them to scroll down and find out more about your products and services. To maximize the appeal of your cover image, design your Timeline cover in such a way that it best reflects your company values and identity.
The small boxes of images below the Timeline cover are the apps used on the page. Aside from the wall posts you will be publishing before, you can utilize apps to influence purchases from people and increase your sales.
By default, you will find apps that display the images you have uploaded and the number of likes on your page. However, you can add apps that you want to be displayed on the page by clicking here.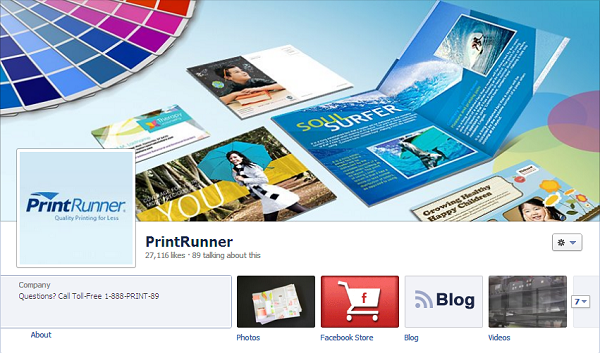 Keep in mind that, although you can choose as many apps to be used on your page, only up to four apps will be displayed on the page. Also, it is impossible to remove the Photos app from being shown, so you can only customize the remaining three boxes. The rest can only be accessed by clicking the small drop-down button on the right. Therefore, select the apps that can increase your sales of landing a sale or transaction for your business.
Additional resources
To give you an idea on how to create your cover photo, refer to this post from Mashable entitled "20 Facebook Page Cover Photos to Inspire Your Brand."
Freelance Switch has published a post entitled "30 Top Facebook Apps for Business"  that you can use for beefing up your welcome page, making an e-mail sign-up sheet, creating a store for your e-commerce site, and others.
Twitter

Fun fact: Not only is the social media site grabbing more new customers (53% of current users have been members for less than a six months), but 76% of all users are actively sending out tweets
(
Source
).
Twitter is arguably the easiest way to connect with your customers – its simple interface and highly-populated news feed is conducive for conversation. The goal here is to build and strengthen rapport and develop brand authority for the purpose of increasing your followers that you could later turn into prospective clients and business partners.
Since you won't have any followers to begin with, the first step is to follow thought leaders, influential thinkers, and related businesses within your industry, as well as regular customers. Take time to read their messages and reply to those that allow you to give valuable information. Answer people's questions or offer useful comments about their tweet. By doing these, you get to build an organic relationship with people who may follow your account down the line.
Support your efforts at building rapport with users by tweeting relevant and valuable content related to your business. Provide updates about your products and services to keep your followers posted. Share pages that you've read online or retweet those that were mentioned by people you follow. If you have a blog, you can publish a post and share the link to the page. Doing these allow you to not only reward your followers with high-quality content that people can use as resource for their own businesses, but also become an authority in your industry.
Additional resources
Twitter has released Twitter for Business to introduce people to the social media site. The page includes the basics of using Twitter (using hashtags and mentions) and how marketers and small business owners can optimize their activity. A must-read for newbies.
To further build your branding, the site allows you to design and upload your own background. To give you ideas on you can design your account background, refer to "17 Examples of Twitter Brand Page Backgrounds to Inspire You" by Hubspot.
Posting messages for small business success
Since Facebook and Twitter has the most users among social media sites, you will have to focus most of your efforts on creating a marketing plan that allows you to build your company brand and identity on both. This is done through constant updates and effective copy on your Facebook wall and Twitter feed.
However, logging in and out of your accounts everyday can become cumbersome, especially if you have other things to do. To keep you from repeatedly doing this, you can simply dedicate a couple hours of your day to set an automatic schedule posting to create wall posts or tweets that are automatically published at times when most people are online, which is measured by the activity of the people in your profiles.
Sites that offer scheduled social media posting in their services include:
TweetDeck – This downloadable app effectively monitors multiple lists and is easy on computer resources.
Hootsuite – One of the most robust scheduled posting program available, Hootsuite can view streams and send messages to contacts from different profiles.
Timely – The most lightweight among the three, Timely offers does one thing and does it well – efficient message posting at times when most of your users are online.
Google+
Fun Fact: By the end of 2011, the social media site was expected to receive 625,000 new users every day while it was predicted to reach 400 million users by the end of 2012
(
Source
).
Hyped as the "Facebook Killer" immediately upon its released, Google+ has carved its own niche as a viable social media site in its own right and an option for marketers to promote their business. Although some people have written off Google+ due to the low number of their friends using it, this can be viewed as a positive thing. Since the site isn't as populated as Facebook or Twitter, there's a greater chance for you to establish your brand as an authority. Instead of thinking about the site as a ghost town, think of it as a place where you can trail the blaze and be the leader of the pack.
Like Facebook, you can upload an image to be used as your cover photo. However, aside from using a 940 x 180 pixel image as your cover photo, you can choose to display five images from your photo gallery instead.
The Circles feature is the bread and butter of Google+. Before following people, you will have to decide which circle you will include them in. This lets you segregate people you follow into distinct categories and allows you to send messages and updates to corresponding circles.
The Hangouts feature is a video chat in real-time with your followers. This is something that businesses should utilize in the future to strengthen their  brand identity and reputation in the market. They can hold live Q&A sessions with customers or potential clients regarding their products and services. For more information, click here.
Another notable feature of Google+ is its dynamic status updates. Unlike Facebook, you can enter hashtags of popular terms every time you post an update, thus increasing their chances of getting searched by other users. Also, you can upload .GIF files on your status updates. The image loads on the same page along with the other elements in it, so you won't have to open it on a separate window.
Additional resources
Since you cannot change the URL of your Google+ Business Page (yet), you can create a vanity URL that links to your G+ page using gplus.to. Instead of copying and pasting the URL of your page, you can simply type in gplus.to/nameofbusiness on the address bar.
Be inspired to create and come up with your customized cover photos by referring Jeff Bullas's post entitled "10 Cool Google+ Covers for Brand Pages."
LinkedIn

Fun fact: Since March of 2012, there are approximately two professionals who sign up on LinkedIn every second
 (
Source
).
LinkedIn has drawn the bridge for professionals to put up their online portfolio and get in touch with employees searching for talented workers. For business owners who wish to put up their business for branding purposes, you can also take advantage of the number of professionals looking for work on this site by offering them free useful content on your created Company Page.
Develop a content strategy that would maximize your chances of luring professionals to your products or services. For example, you can publish a set of articles on your blog or share online posts that deal with basic information about your business. Then you can market these articles to users who are fresh graduates and want to learn how your business works and operates.
Take your relationship to the next level by holding a seminar going into full detail about your business. Schedule the seminar details on your LinkedIn account so your followers will be duly informed about the event so they attend. Set up sign-up sheets or booths for your products so attendees can fill out the forms with their contact details or purchase your products once the seminar is finished.
Additional resources
LinkedIn has a page dedicated to questions about creating a Company Page from their site. Click here for more information.
Social Media Examiner features a helpful post entitled "Top 5 Ways to Market Your Business With LinkedIn" that discusses marketing using other features available at LinkedIn such as creating a Group, integrating best practices of search engine marketing, and others.
Blogging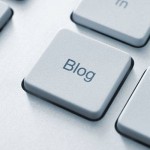 Fun fact: 81% of marketers acknowledge the value of blogging as it enhances their chances of becoming thought leaders within their industry (Source).
When all is said and done, what matters about blogging is the production of "killer" content.  This refers to useful posts targeted to a specified audience with the intention of increasing the reputation of your brand and encouraging them to agree with your way of thinking. To learn how to produce blog content that goes for the kill, read our valuable post entitled "11 Killer Content Marketing Tips for Your Blog."
Other social media sites of interest
Pinterest – Named as 2011's Best New Startup by TechCrunch, Pinterest is photo bookmarking site that has broken different social media barriers during its relatively short time online. Aside from also being reported in January 2012 as being the fastest site to break the 10-million unique visitor mark every month on average, it has driven more referral traffic to websites than any other social media site on the same month. These credential should at least make you consider using Pinterest for your online marketing efforts.
As for our suggested reading, Copyblogger has published an exhaustive post entitled "6 Elements of a "Sticky" Pinterest Campaign" on how to pull off a "sticky" marketing campaign using Pinterest.
Youtube – Although this video hosting site has been a source for viral videos we've come to enjoy, it's time to take some of the glory by creating viral content for your business. Start off by reading another post from Social Media Examiner entitled "8 Ways to Maximize Your YouTube Marketing Results" to get a full understanding of what you need to do in order to capitalize your marketing efforts on Youtube.
Takeaways
Give each site their own identities – Given that each social media site caters to a particular market (with the exceptions of Facebook and Twitter since both cover a wide number of audience), you should use each site according to its users. LinkedIn is geared towards professionals, so tap into that market as suggested above. As Pinterest is used by photography lovers, you should develop marketing campaigns for photographers (if suitable for your business) and use the photo hosting site as platform to reach out to your target audience.
Inter-connectivity – Cross-promote your sites with each other. If you have the most followers on Facebook, ask them to add you on LinkedIn or Google+ to maximize your following. Use sites to maximize your market and provide users with a unique experience with your company. Create a serialized content on your blog and promote them using the different social media sites.
What do you think of the social media sites featured above? Do you employ the same strategy or were you successful with doing something different with them? Are they concepts that were not mentioned on the post that you feel should have been included? Share your thoughts and ideas by commenting below!
Subscribe to the
Print

Runner

Blog
 feed using your
RSS readers
here
to receive helpful advice on how you can promote your small businesses using print media and online marketing.
Comments
comments