Weddings are best celebrated somewhere you'd feel right at home. And for some fortunate newlyweds, they'd attest that there's no place better than Villa Destino.
Villa Destino is a private residence in the Mendocino County wine region, in Northern California. The property is owned by Michelle Sassen, a mother who saw two of her own children hold their own respective weddings at the same venue. After seeing what the place looked like, I have to say that they made the right call.
I don't believe Michelle set out to run a business. In fact, she had been quietly living there for 14 years but the business only took off January 2017. Since then, however, many couples have found themselves exchanging vows under Michelle's roof.
What Makes Villa Destino Special?
The beauty of the place is guaranteed to make your jaw drop. As Michelle puts it, "For those who wish a private country villa setting, we have just the right touch." And boy, is she right.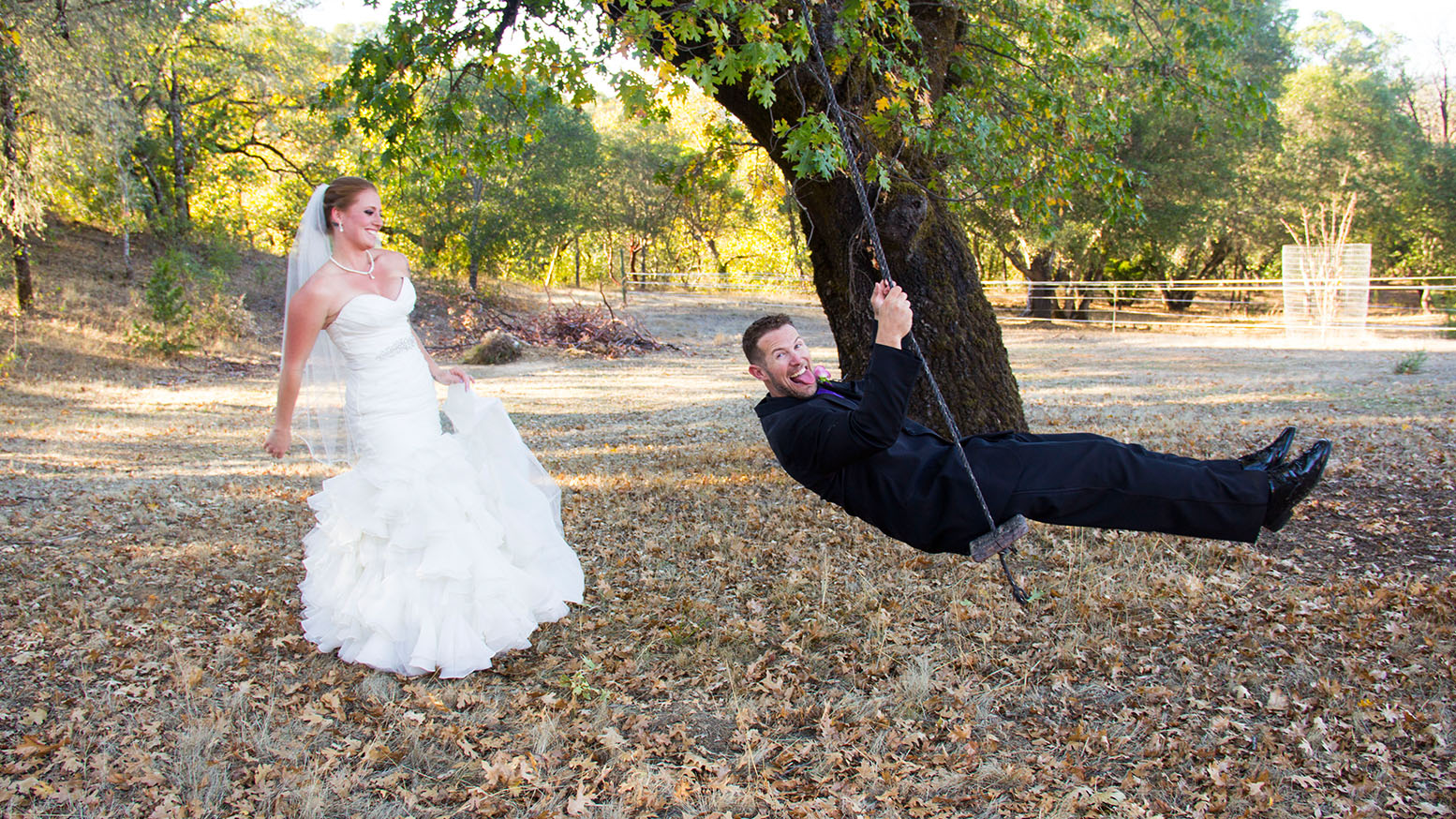 Take a stroll in this picturesque villa and you'll find yourself surrounded by old oak trees. Explore further and you'll find rolling hills and breathe in the crisp, clean air. And at the center of it all lies a vintage fountain — the perfect backdrop for an elegant wedding.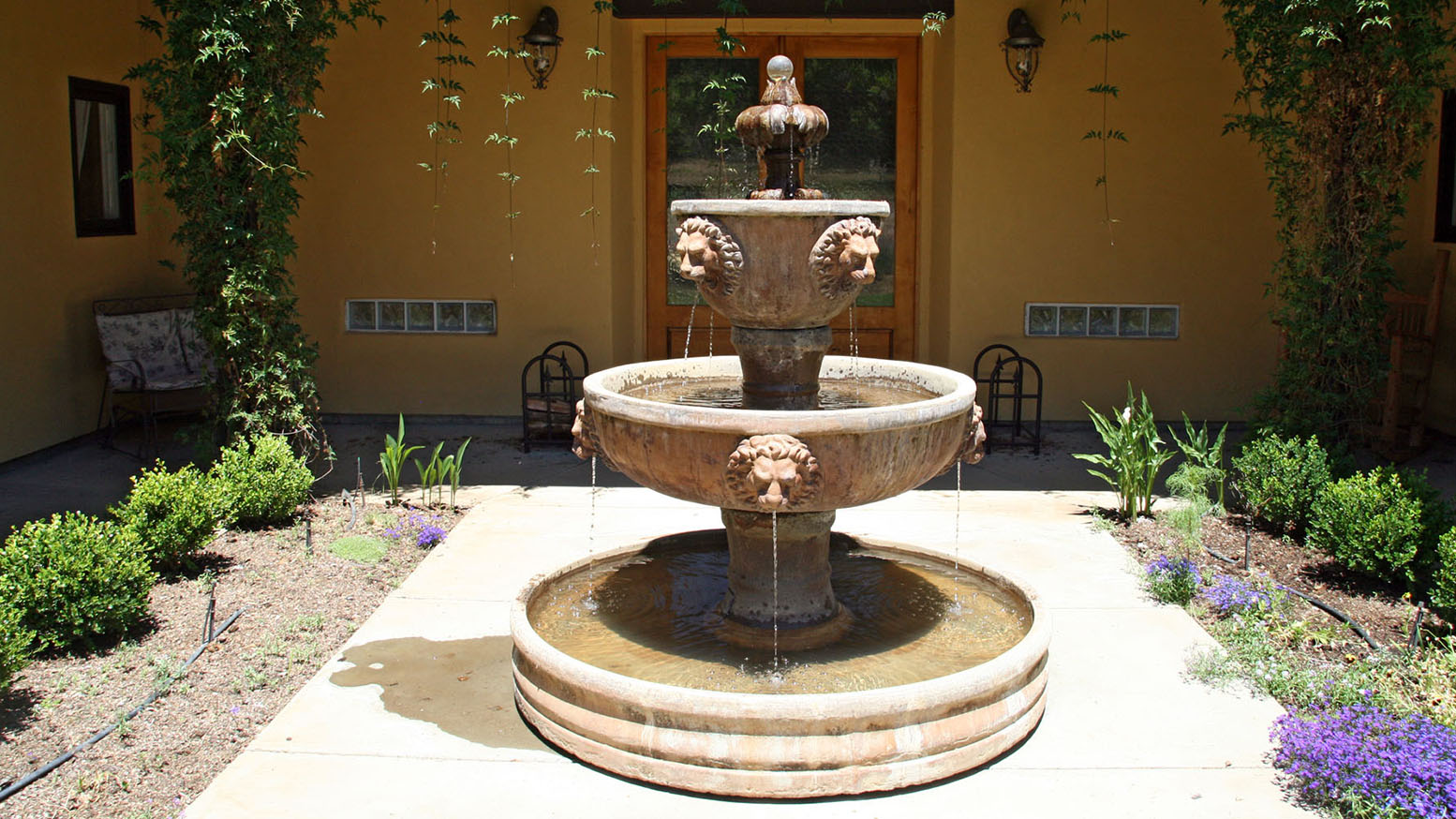 What Do They Offer?
This is basically a rental business. For a reasonable price, you get to secure a private wedding venue which includes access to certain amenities. Weddings are held on Saturdays but guests are given a few hours on Friday and Sunday to set and pack up.
The venue has a maximum capacity of 200 guests which is pretty reasonable. Dressing rooms, luxury bathrooms, parking, and lighting come with the rental.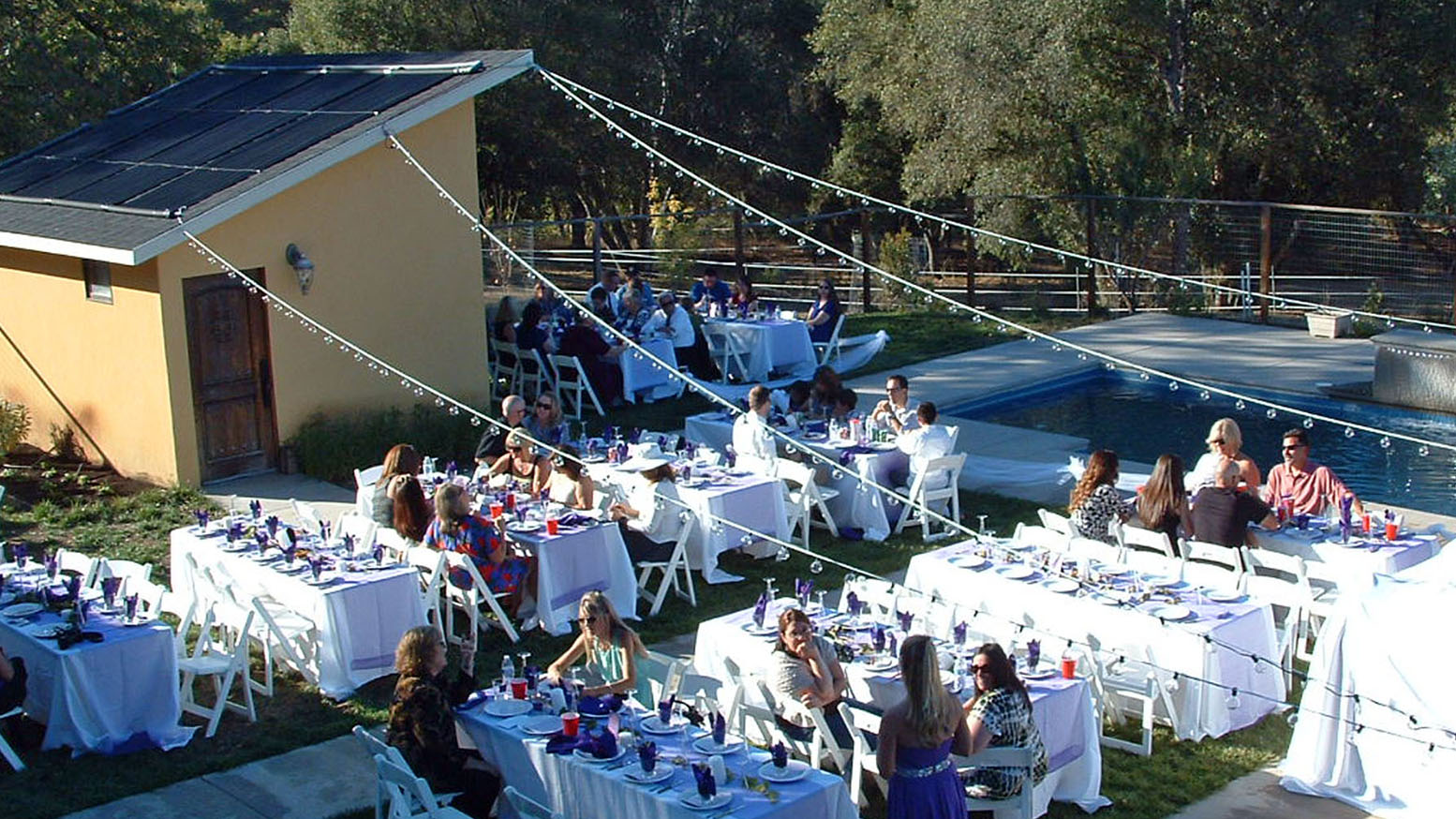 Should you find the basic package lacking, worry not. You could simply upgrade your package to include a wedding coordinator, a wedding cake, use of their photo booth, a photography package, and use of linens, flatware, and dinnerware.
For an additional fee, they'd even provide staff to help you before, during, or after the event is done.
The Stressful Wedding Business
It's no secret: weddings can be a stressful time for any couple. But that goes double for the organizers and vendors whose job it is to make sure that everything goes according to plan. Michelle knows that her business is no exception.
Problems arise when bookings are not made ahead of time. Michelle gets her share of short-notice weddings. Amazingly, she does not see this as a deterrent.
"We merely put our heads down and get to work. Any problem can be resolved with the understanding of the couple/patron that life isn't perfect but it's a wonderful ride."
Life isn't perfect but it's a wonderful ride - Michelle Sassen
Click To Tweet
Also, she sees invasion of privacy as an issue. At the end of the day, Villa Destino is still a private residence. Fortunately, all her guests have been respectful and understanding.
The wedding business can be quite grueling given how one flaw can be magnified even when everything else had gone right. It's tough working in an industry where nothing short of perfection is expected. Michelle's optimism coupled with her ability to see things through should be admired and desired.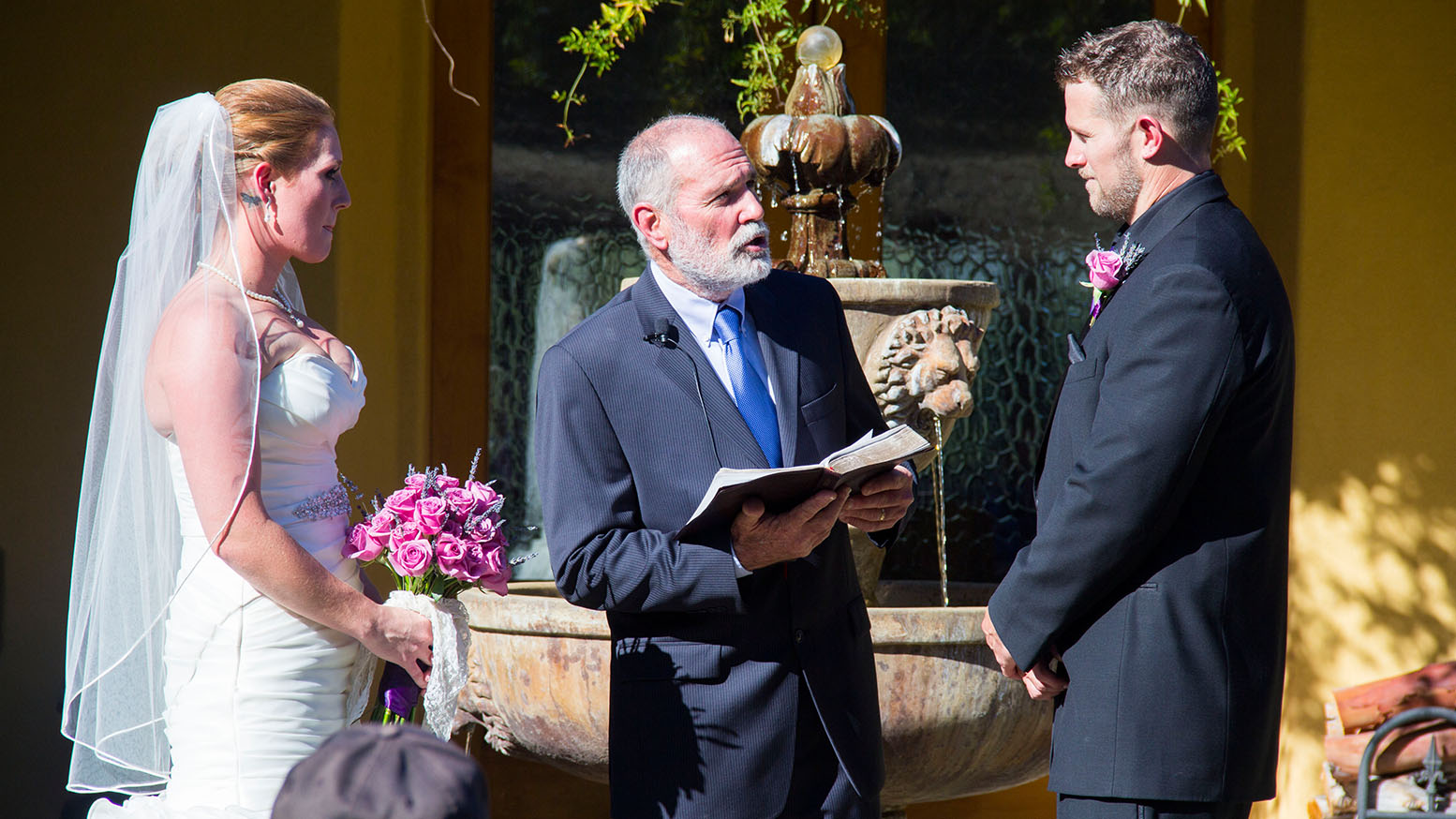 I believe Michelle explains it best. When pressed for advice for young entrepreneurs who'd like to jump into the wedding business, she had this to say:
"Make sure you are doing something you love. If you don't love what you're doing you won't be able to sell it and fulfill dreams."
Working with PrintRunner
PrintRunner has worked with numerous startups by providing them with promotional materials for their business. Michelle chose PrintRunner to print brochures to introduce Villa Destino to the world.
"At wedding shows, party rentals, and after a tour, we make sure customers have a brochure to remind them of things they may have forgotten in the excitement."
And that makes perfect sense. The thing about brochures is that they're not just there to sell your products for you, but rather assist you in doing so. By handing out brochures after tours, guests have a resource material to refer to if they have additional questions about booking the venue. They will also have Michelle's contact information should they decide to make a reservation.
Brochures are not just there to sell your products for you, but rather assist you in doing so.
Click To Tweet
Need to print brochures for your business? Visit PrintRunner.com
The online printing experience was a good one for Michelle. She found our services "quick, easy, and reasonably priced."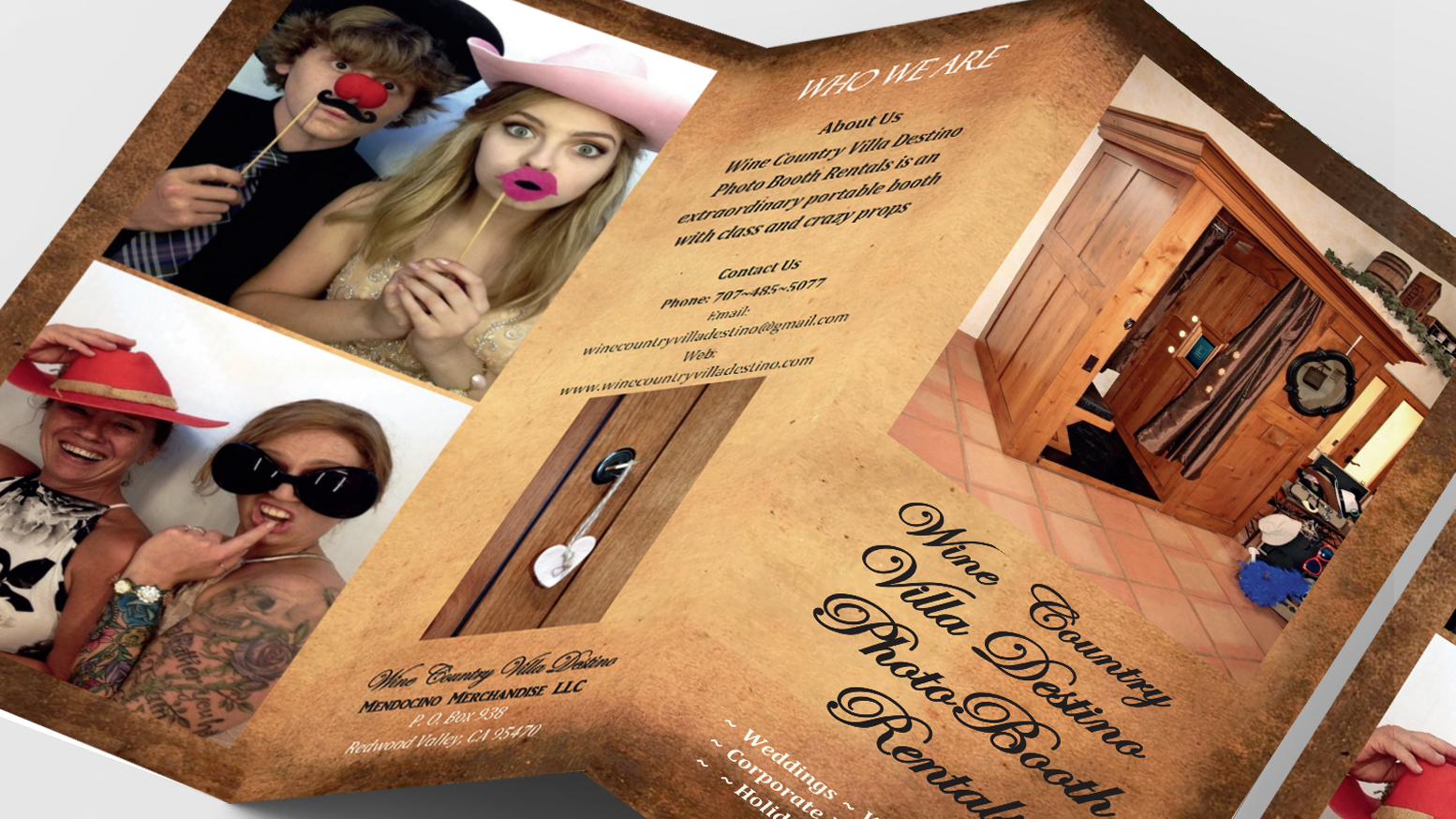 What makes Villa Destino different is that Michelle sees her home as more than just another wedding venue. "We believe that while it is just a home filled with things, the love we share in this place is contagious."
To learn more about Villa Destino, follow them on social media: Facebook, Twitter, and Instagram.
How has PrintRunner help grow your business? Tell us! Send us an email at blog@printrunner.com