Disclaimer: We at PrintRunner do not own the images used on this post. Click on each of the images to view its source page.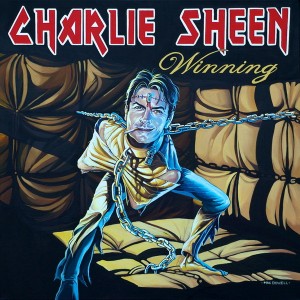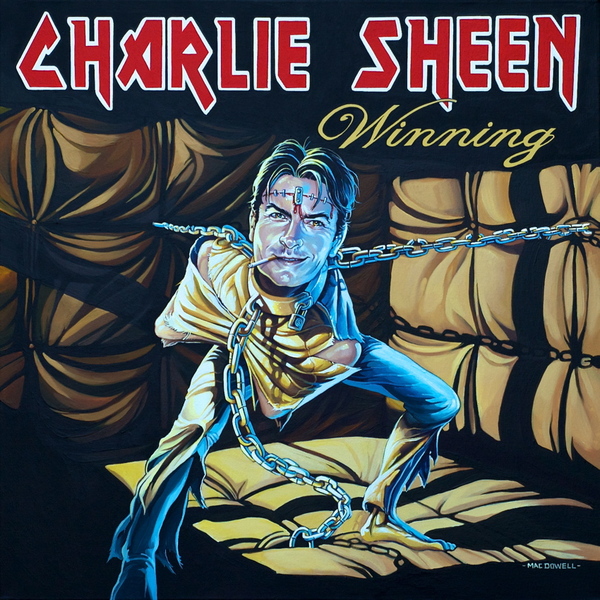 "I'm not bi-polar, I'm bi-winning."
Marketing is not merely driven by strategies, tactics, and creativity. To succeed in your marketing implementations, you need to have the right attitude or, rather, the right marketing attitudes.
Attitude is defined as a disposition that affects the way things are said or done towards a person, situation, or an object. As a small business owner, your attitude towards your marketing campaign may make or break your strategy.
Although Charlie Sheen is far from being a business exemplar, his "winning" ways from last year that was more akin to a public meltdown somehow oozes with the right attitudes, regardless of how misdirected it was.
To achieve  a successful campaign, here are key marketing attitudes that you must possess in the form of quotes from Charlie Sheen.
"(CBS) picked a fight with a warlock."
This was mentioned by Sheen over his dismissal from his television show Two and a Half Men on March of 2011. The show was put on hold two months ago while Sheen was undergoing his third attempt at substance rehabilitation in the span of 12 months. During that time, Sheen made derogatory comments about series creator Chuck Lorre, which prompted CBS to cancel the remaining episodes of the show, as well as remove Sheen from the show.
Sheen is far from being a small time actor – appearances in more than 60 movies in his 40 years in the business is nothing to scoff at – but his Hollywood luster is no match against an entire network with wads of cash bulging from their deep pockets. Nonetheless, Sheen remained unfazed, pursuing a lawsuit against Lorre and CBS, and clearly holding his ground as the underdog in this whole legal scuffle.
What marketing attitudes to adopt here? The lawsuit was dropped in late September of the same year, but one thing is clear – Sheen fought for what he believed is right. Many people have been on the short end of the stick before but just moved on without taking action against those who have wronged them. Sheen played hardball (Major League, anyone?) and stuck to his guns, even when the whole world seems to be against him.
"I will not believe that if I do something then I have to follow a certain path because it was written for normal people."
This is part of his amazing "tiger blood" and "Adonis DNA" quote, but we'll stick with this one instead.
Despite his struggles with substance abuse, Sheen was very critical of Alcoholics Anonymous, a mutual aid movement helping alcoholics attain sobriety. Sheen underwent rehabilitation in January at his own home without the help from AA
In Sheen fashion, he amplified his anti-AA stance after his rehab by referring to the writer of the program as "a broken-down fool who was a plagiarist."
What marketing attitudes to adopt here: Sheen, despite his disjointed and drug-addled comments, is on point by emphasizing on identity over popular belief. A study conducted by the Scientific American vouches for the effectiveness of the Twelve Step Program advocated by AA, but there are also those other than Sheen who believe that the program is not only one big lie. but also kills alcoholics.
In marketing, since not all businesses are the same, their respective approaches must be different. Therefore, you need to believe in your brand identity and not let people dictate what you should do with your business.
Social media has gained momentum as a invaluable tactic for reaching out to people online, but is it the best one for your business? Or is sending out direct mail to your target audience a better strategy to convert people into customers? These are some of the things that you need to consider when conducting a "winning" marketing campaign.
"Can't is the cancer of happen"
This poignant quote came from another mind-numbing interview with Sheen conducted by ABC News reporter Andrea Canning in late February of 2011. When asked if he's worried about going to relapse, the "epic party king" quipped that he's not worried about relapsing and that he cured his brain simply by blinking.
What marketing attitudes to adopt here: Taking the quote as far away as possible from the context, Sheen definitely makes perfect sense regarding taking action and ownership of your life. Instead of waiting for things to happen your way, start with a plan, implement an effective strategy, and measure the result.
Above all else, you should have the motivation to strive for perfection. Success is not purely determined by how smart or good you are in marketing – your creativity and goodness in this field should always be accompanied by positive attitudes to make everything work together.
References and Related Posts:
If you have additional information, suggestions, or insight, please share it with us by writing a comment below. You can also like us PrintRunner on Facebook and/or follow us on Twitter.
(Visited 317 times, 1 visits today)