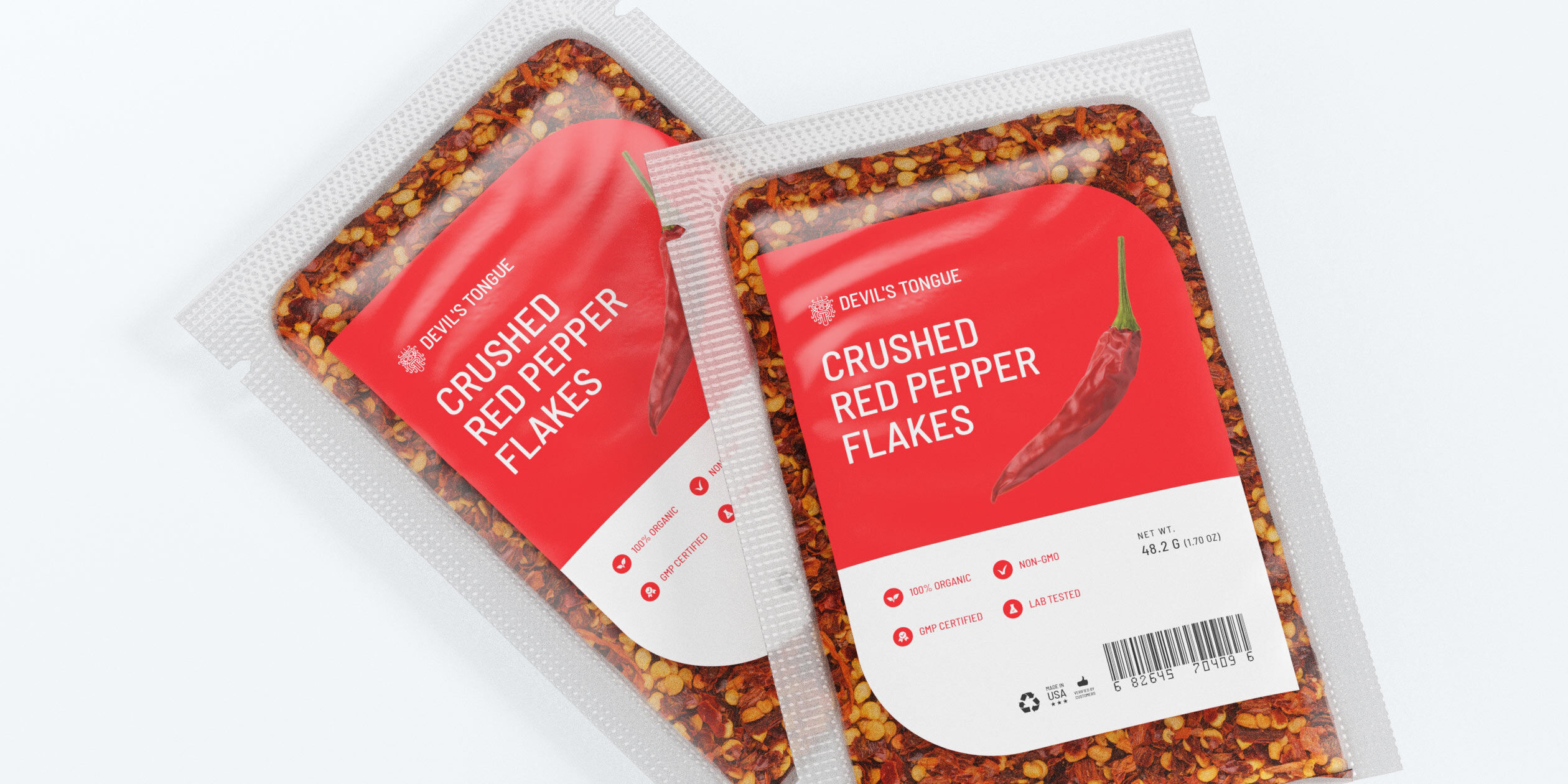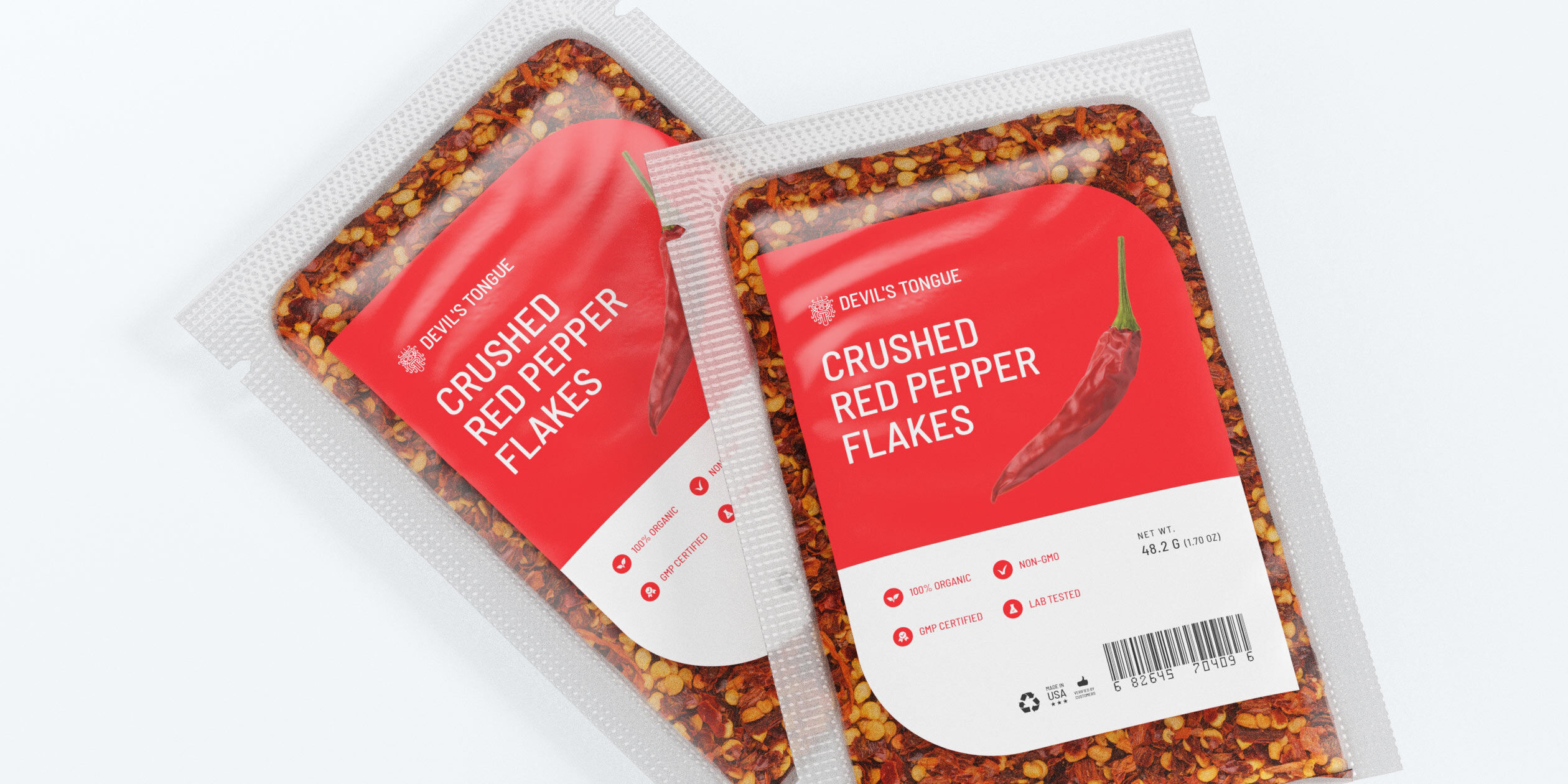 Give your products a picture-perfect presentation.
Choose from 3 kinds of barrier film

Available in 7 pouch sizes

Customize with hang hole
Product Features
Great Quality

Best Prices

Fade Resistant
Present Your Products Professionally With Flat Pouches
Make your products more noticeable with custom flat pouches. Print personalized designs to keep your brand top of mind. Lay-flat pouches are ideal for thin, flat items so your artwork is still visible. These are perfect for single-serve products such as coffee, tea, powdered mixes, and snacks.
Flat pouches offer a variety of customization options to make your products more appealing to customers. You can add hang holes to display the pouches better, tear notches for easy access, and a reclosable zipper to maintain freshness.
Find the Right Size For You
We offer our stand-up pouches in the following sizes which have the corresponding estimated capacity to suit designated amounts:
Pouch Size
Volume
Coffee Beans
(Weight)
Flour (Weight)
3.25" x 4.5"
1/4 cup
1 oz.
1.5 oz.
3.375" x 5.5"
1/3 cup
1.5 oz.
2.5 oz.
4" x 6"
1/2 cup
2 oz.
3.5 oz.
5" x 5.5"
1 cup
3 oz.
5 oz.
5" x 7"
1-1/4 cups
4 oz.
8 oz.
6" x 7"
1-3/4 cups
5 oz.
12 oz.
7" x 9"
4 cups
11 oz.
1 lb. 8 oz.
7" x 12"
6-1/3 cups
1 lb. 2 oz.
2 lbs. 7 oz.
Extend Product Freshness and Shelf Life
The barrier film material prolongs the shelf life of your products. It keeps the items inside safe from exposure to moisture, air, or light. The oxygen transfer rate of the pouches is kept low to prevent spoilage and maintain the quality of the products. Each type of material provides different levels of protection. Review the table below and choose one that fits your needs best.
White Barrier Film
Clear Barrier Film
Metallized Barrier Film
Printing
Full color
Full color with clear window
Full color metallic
White Ink Option
No
Yes
Yes
Thickness
4.6 miL
4.6 miL
3.1 miL
Construction
48 ga. PET / 3.0 miL
EVOH Coex/ Ink/
Laminate
48 ga. PET / 3.0 miL
EVOH Coex/ Ink/
Laminate
48 ga. PET / 3.0 miL
EVOH Coex/ Ink/
Laminate
OTR (Oxygen Transfer Rate)
<0.05
<0.5
<0.8
Download Blank Print Templates
Set up your print file with correct trim and folding lines by downloading a blank template for your preferred design software.