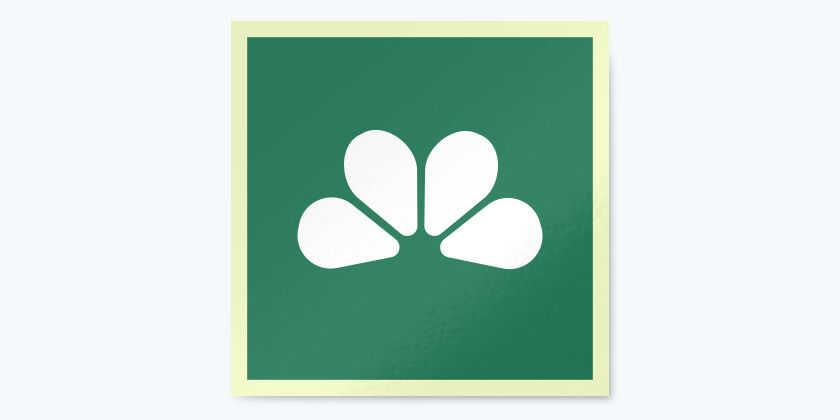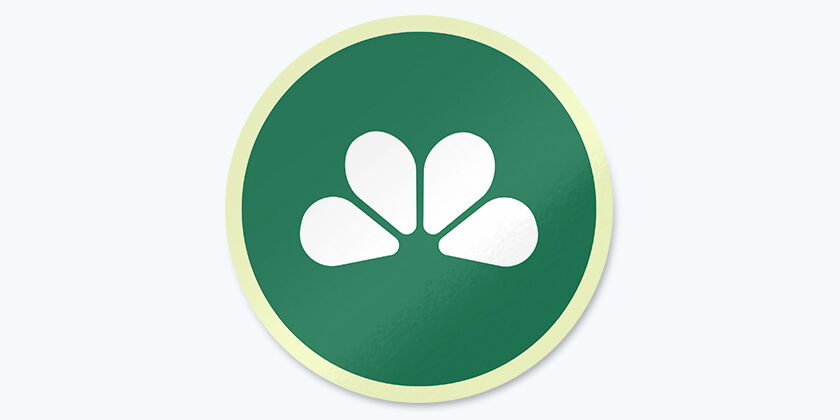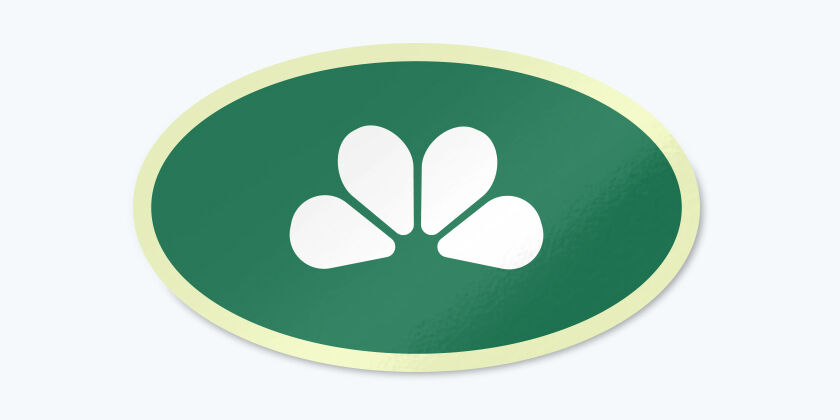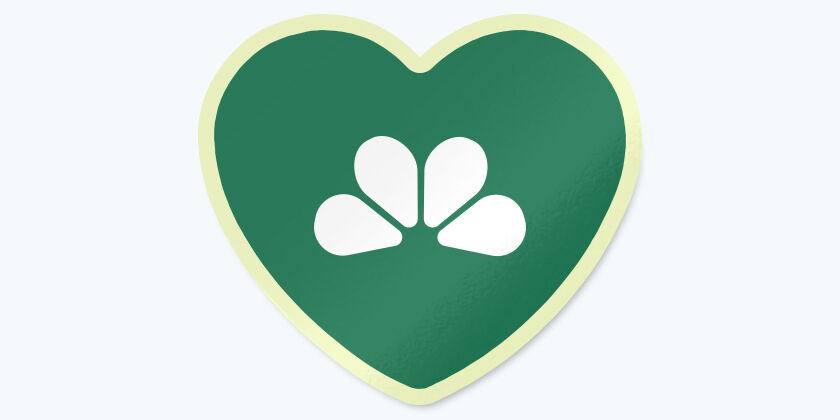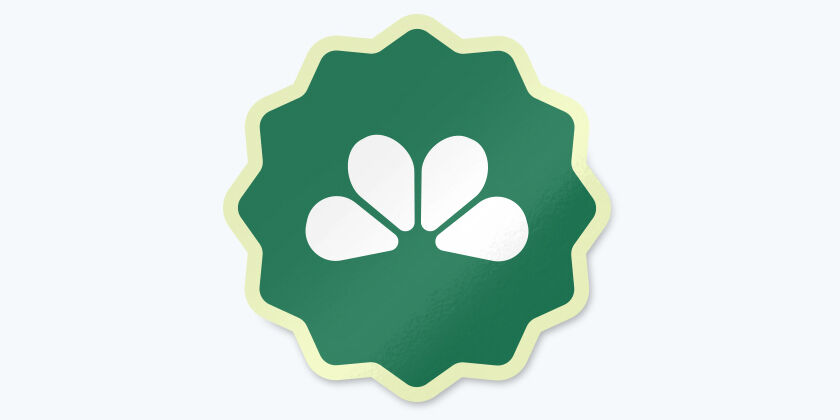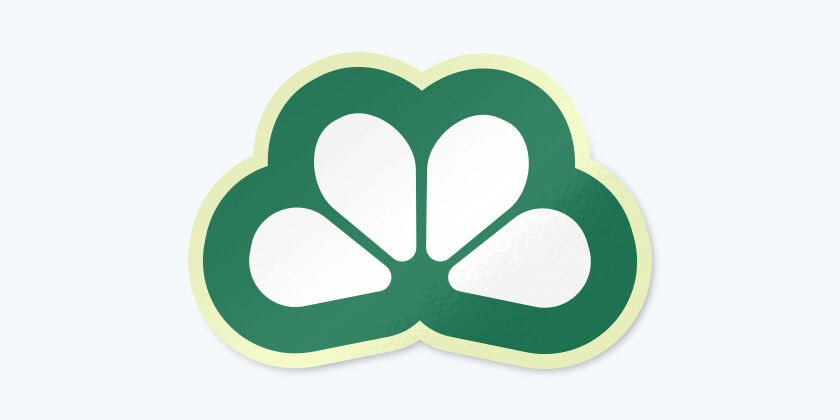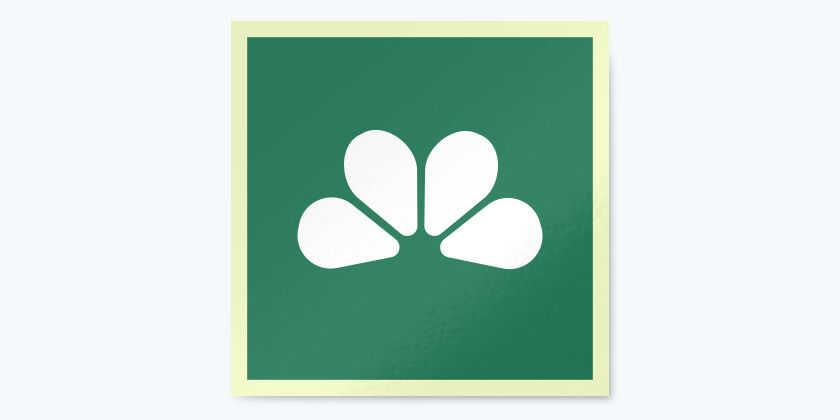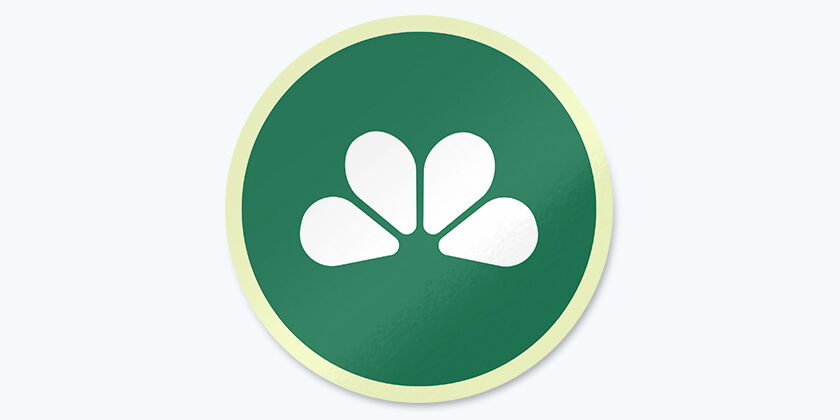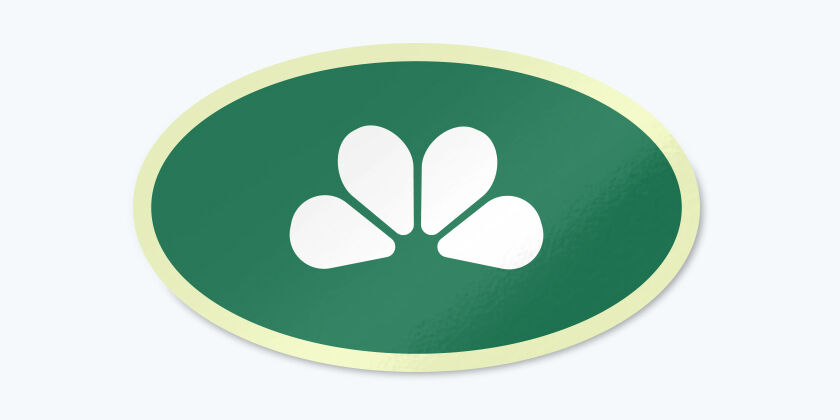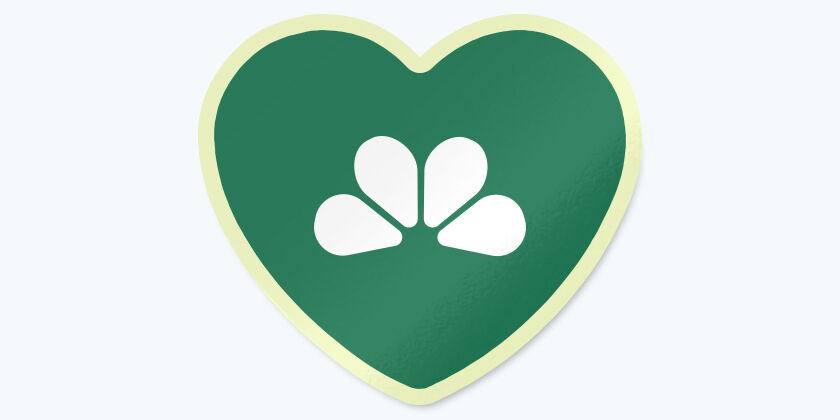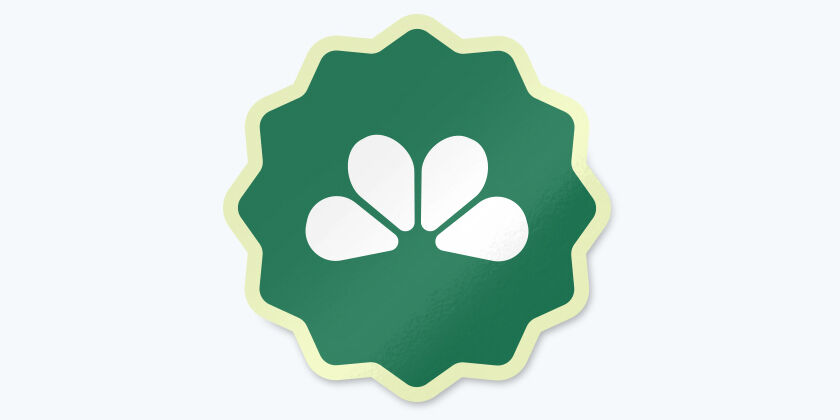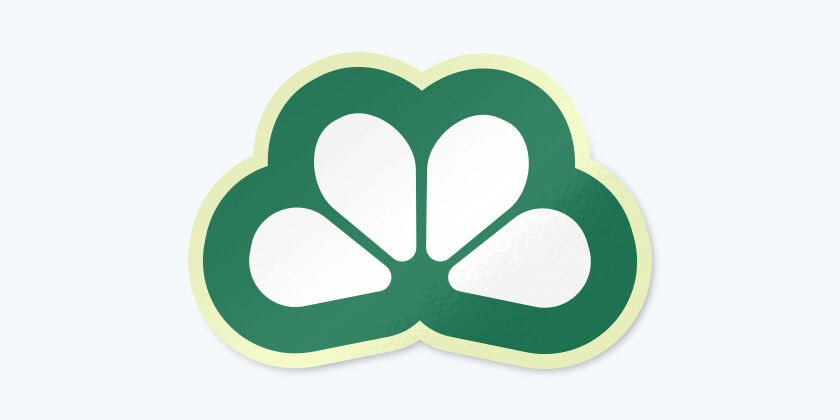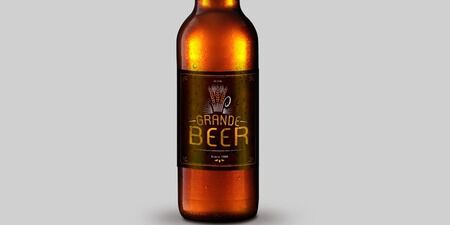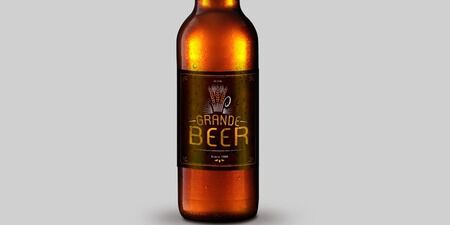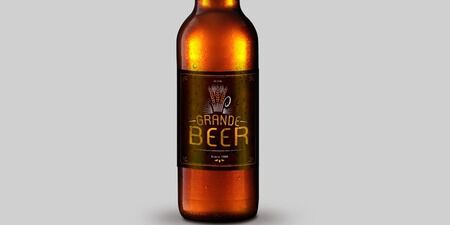 Several sizes and shapes available

Moisture-resistant and waterproof options

Beginner-friendly design tool

Low minimum order quantity
Product Features
Great Quality

Sticks on any surface

Fade Resistant

Roll & Cut-to-Size

Bend and Peel Backing

Custom Size
Personalized Labels for Craft Beers and Homemade Brews
If you make homemade beer as a hobby or as a small business, you'll need professionally printed beer labels to keep up with the competition. Homebrewing is a stiff business – you'd want to make sure you capture people's attention the moment they see your product on grocery shelves. Good design is one thing, but the quality of print tells a whole new story.

Beer labels are also great for making events feel more personal. Hosting a party? Amp up the celebration with custom labels that reflect the event's theme. Your custom beer labels can jumpstart conversations and even inspire others to try out homebrewing. Our online design tool has several customization features to help you create a one-of-a-kind design. With PrintRunner's beer label printing services, your brews will undoubtedly be the highlight of any party!
The Right Beer Labels for Your Brews
Beer labels are exposed to bottle sweat when refrigerated, but don't worry because the labels we print stay in place. At PrintRunner, we protect your design by using only premium materials:

White Paper Sticker – Gloss – Has a glossy finish that's not waterproof but can be written on with a permanent ink marker or ballpoint pen.

White Paper Sticker - Matte – Has a matte finish that's not waterproof but can be written on with a permanent ink marker or ballpoint pen.

White Paper Sticker - High Gloss – This label has a UV-resistant mirror gloss finish that's not waterproof and not recommended for writing on.

White Premium Sticker Paper – Add gloss or matte lamination for protection against oil and moisture.

White BOPP – This oil and water-resistant label is great for products that require refrigeration.

Clear BOPP – This transparent label gives bottles a seamless, no-label look.

Silver Metallic BOPP – If you want sheen on your bottle labels, this material gives any color a metallic look.

White Vinyl – This is the thickest material we have that can withstand outdoor exposure.

White Vellum Texture – Estate #8 – This textured paper works best with a matte UV coating for moisture-resistance.

Cream Laid Texture – Estate #9 – This cream-colored paper gives an almost vintage look to beer and wine bottles.

Our beer labels are available in different shapes and sizes. In addition to the traditional options such as rectangle and oval, you can also print your beer labels in custom shapes. These labels are available in a variety of sizes—from 0.5" x 0.5" up to 5" x 5".

Print them in full color or grayscale, and order from 25 up to 100,000 copies. You can even choose the unwind direction for roll labels, so application is as convenient as possible.
Create Head-Turning Beer Bottle Labels With PrintRunner
Don't fret if you don't have a beer label design prepared yet. We have downloadable blank templates compatible with most design software to ensure that your final artwork has accurate dimensions. We also have a beginner-friendly online design tool that lets you add text, shapes and lines, upload images Upload your artwork or create a label design from scratch using our beginner-friendly online design tool. You may add text, shapes, and lines, upload images, and even modify transparency to create professional-looking beer bottle labels. If you get stuck while designing, just save your work and get back to it later.

We also offer a complimentary file check so you can review the final design before we process your order.
What's In a Beer Label?
A beer label is more than just a name on a bottle – it's also a work of art. An eye-catching design plays a crucial part in selling. If the label does not look enticing enough, it might not get the attention it deserves.

That said, good design should always go with the right information. Beer labels need to follow the guidelines outlined by the Alcohol and Tobacco Tax and Trade Bureau (TTB). Every beer label should include a mandatory health warning before it can be approved for sale or distribution in the United States.

So, what should be on a beer label? Here are a few things to consider when creating your design:

1. Brand Name – Apart from the design, this is one of the first things that people notice in a beer label. The name should be prominent on the label but not take up the entire space.

2. Origin – Most beer enthusiasts are discerning about the country or place of origin of their brews. Adding this information helps beer drinkers choose from a wide variety of beer styles from all over the world.

3. Alcohol Content – Not all states require this information. However, it's helpful for people who are conscious about how much alcohol goes into their beverages.

4. Class Designation – Is your product an ale, stout, or a lager? This information shows customers if your malt beverage is brewed with natural flavors or fermented with spices.

5. Bottler's Information – The name and address of the bottler or importer must be visible on the label. Businesses can also use a trading name instead.

6. Health Warnings – Any beverage that contains more than 0.5% of alcohol needs to add the mandatory health warning.
Question and Answer
What are the most popular beer label shapes and sizes?
Rectangle is the best-selling shape across all beer label sizes. Meanwhile, the most popular sizes vary depending on the size of the beer bottle and whether it's a wraparound label or front and back.

The most popular label sizes for a typical 12 oz. longneck are between 2.25" x 6.625" to 3.5" x 7.25" for wraparound labels and 3" x 3.5" for front and back rectangular labels. We recommend getting the dimensions of your beer bottle for a perfect fit, especially if you plan on getting unusual or custom shapes.  
Can I use a custom shape for my beer labels?
Yes, you can use any shape that best suits your brand. Just choose Custom Shapes from the dropdown to use this option.  
Are custom sizes available?
We currently don't offer custom sizes, but we have a wide selection of standard sizes that fit most bottles and roll cores.  
What's the difference between White Premium Sticker Paper and White Vinyl?
White Premium Sticker Paper is our most popular material. It's not waterproof, but you can add matte or gloss lamination to make it oil and water resistant. If you're looking for a more durable option, choose white vinyl since it's UV-resistant and waterproof as is.  
Which of your beer label materials are waterproof?
In addition to white vinyl, BOPP is also waterproof and can withstand refrigeration. We have several BOPP options under roll labels. Estate #8 and #9 are not completely waterproof but are much more durable than paper sticker. They remain popular among wine and beverage label customers because their premium feel makes them highly suitable for artisan products.  
Which of your beer label materials are writable?
The white paper sticker varieties in the cut-to-size format can be written on with both markers and ballpoint pens.  
What is unwind direction and is it necessary?
The unwind direction refers to the orientation of your artwork. If you're going to label products manually by hand, this is not necessary. However, if you're applying labels by machine, choosing the appropriate unwind direction ensures that the labels are placed in the correct position.  
What is the minimum number of labels I need to order?
For cut-to-size beer labels, the minimum is 25 pieces only. If you're ordering roll beer labels, the minimum would be 250 pieces.  
Will I receive my order tomorrow if I choose Next Business Day?
FNext Business Day refers to the time when we can ship your order. If you complete your order by 5 pm today (including proof approval), we will be able to have your labels ready to ship the following day.  
Download Blank Print Templates
Set up your print file with correct trim and folding lines by downloading a blank template for your preferred design software. 
Reviews
November 7, 2017
by JJ Gaia
August 10, 2018
by Threeguitarz
June 3, 2021
by Mcowens029
Browse by Category
Featured Products