Make Your Season's Greetings Even Merrier
Send your holiday greetings in style and on brand with of these print products.
Dress Up Your Products in Festive Packaging
Let your customers feel extra special this holiday season with your packaging, the only print marketing essential with a guaranteed 100% open rate.
Supercharge Your Holiday Promotions
Go beyond the usual holiday marketing essentials this Yuletide season. Check out the following print products that can help make your winter campaign successful.
Expand the Reach of Your Holiday Promotions
Reach more potential customers and boost your sales this season with these holiday print essentials.
---
Custom Holiday Printing for Both Seasonal & Regular Items
If you're looking for new ways to make your customers' holiday shopping merry and bright, you've come to the right place. Use holiday printing to promote your seasonal products, create dazzling decor for your store, send unique and memorable gifts to customers, and more.

PrintRunner is your trusted partner for all your marketing essential needs. We have everything you need, from custom Christmas cards to holiday gift boxes. Browse our vast selection of products for personalized greetings, corporate giveaways, and custom holiday packaging.
Spruce Up the Holiday Packaging Experience of Your Customers
Holiday packaging is not just about getting your season's specials safely to your customers. Think of it as another way to delight your customers, through memorable packaging. Always keep the customer experience in mind when designing packaging. Would their unboxing experience be joyful enough to share on social media? Making your customers feel that you really put thought into the packaging is already a win.

Now, sprucing up your holiday packaging isn't as simple as putting Yule elements on your design and calling it a day. At best, that approach could just underwhelm your customers; at worst, they might not notice your products at all and buy from your competitor. If you're unsure how to start, we listed a couple of tips you can follow when designing your holiday packaging.
1. Think of your brand when designing
Ensure that your holiday packaging will still reflect your brand identity beyond the season. Using generic holiday elements for your packaging can dilute brand recognition for your business. Incorporate your brand logo and elements into your packaging design. You can also use your brand's colors, provided they blend well with the theme.
2. Don't go all-out
It can be tempting to just go all-out when designing your holiday packaging. Over-packaging your product by adding too many custom elements will only drive up the costs, with you paying couriers more for size and weight.

Creating a memorable packaging experience for your customers is still possible without spending too much. You can contact suppliers ahead of the season to avoid holiday premiums. Also, you can opt to use mailers instead of boxes for your packages. Mailers weigh less and are more streamlined, therefore cheaper to ship. Keep in mind this would depend on your product. Using boxes instead of mailers is more suitable for bulkier products, for example.
3. Invest in reusable packaging
Using reusable packaging for your products is not just eco-friendly, it can also be free marketing for your brand. Nowadays, many consumers prefer sustainable products and packaging. Not only will your customers appreciate that they're supporting an environmentally conscious business, you'll also be helping the environment with your packaging.
4. Choose a trusted printing company
An eye-catching and on brand holiday packaging design is just half the work. The other half is the durability of the packaging itself. A trusted and reliable online printing company like PrintRunner always makes sure that your holiday packaging is at its best from the moment it leaves your hands until it reaches the customer's doorstep.

Using only high-quality materials for all its print products, PrintRunner offers reliable and efficient printing to our customers. This enables us to offer our customers competitive pricing, without sacrificing quality and quantity.
How Do I Design Effective Holiday Printing?
Make the holiday packaging experience of your customers even more special through custom packaging. Including custom elements into your design will help differentiate your product from the rest of the other holiday specials from your competitors.

Customizing is easy with PrintRunner's online design tool. You can use this free tool on the order page of all our print products. After you've entered the size, quantity, and other specifications of your order, you can click on "Design Your File Online" to open the design tool.

Not sure where to start with your holiday printing? Check out the free design templates available with every PrintRunner product. Each free-to-download print template contains guidelines on the correct bleed, trim, and safe zone of your artwork. These will guide you where to put the important elements of your design to avoid technical prepress issues before printing.

Once you're done with your design, you can upload it to our website and get a free file check. This will allow us to check the overall quality of your design, from image quality, folding setup, to other technical details. You can request a free proof and let us know if you approve or want to make any changes before your order goes into production.


Holiday Printing FAQs
After checking out, how soon will my orders get printed?
The online calculator will show you printing turnaround options. The fastest that we can print your order is one (1) business day. Right after you confirm, your order will be ready for shipping in just 24 hours.

When will I receive my holiday prints?
You can check our order calculator to get the estimated delivery date of your prints. After choosing the specifications of your order, proceed to the shipping portion just below the "Continue" button. Enter your ZIP code to get the estimated delivery dates and their corresponding shipping fees.

How can I reach you if I have questions regarding my print order?
You may call us at 888-296-5760, our Customer Service Team is available 24 hours from Monday to Friday and from 8am-5pm PT on Saturday and Sunday.

What type of files do you accept for holiday prints?
Adobe Acrobat (PDF) is our preferred file type for design uploads. However, we also accept the following file formats:
Adobe Illustrator (.AI, .EPS)
Adobe Photoshop (.PSD, .TIF, .JPG)
Adobe InDesign
QuarkXPress (.QXD)
Do you offer free samples of holiday printing?
Yes. We offer a free sample kit that includes our most popular print products. These include stickers, postcards, brochures, and labels. Our sample kit also includes information about sizing and folding.
Holiday Related Articles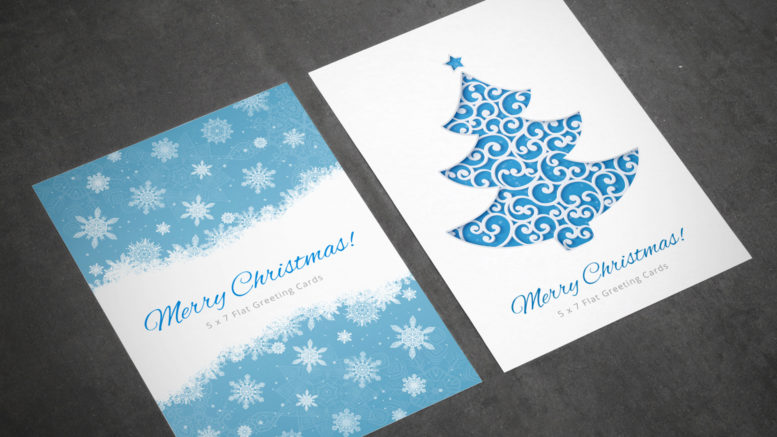 Types of Greeting Cards: Know Your Options
SEPTEMBER 19, 2017 | by PRINTRUNNER
Discover all the types of greeting cards you can print for personal or for business use. Dive into the pros and cons of each type.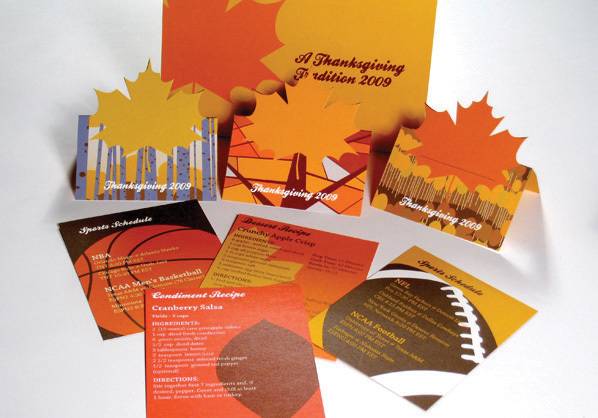 5 Must-Try Online Marketing Tips for Thanksgiving Day
SEPTEMBER 19, 2017 | by PRINTRUNNER
Keep your customers engaged with these effective digital Thanksgiving promotions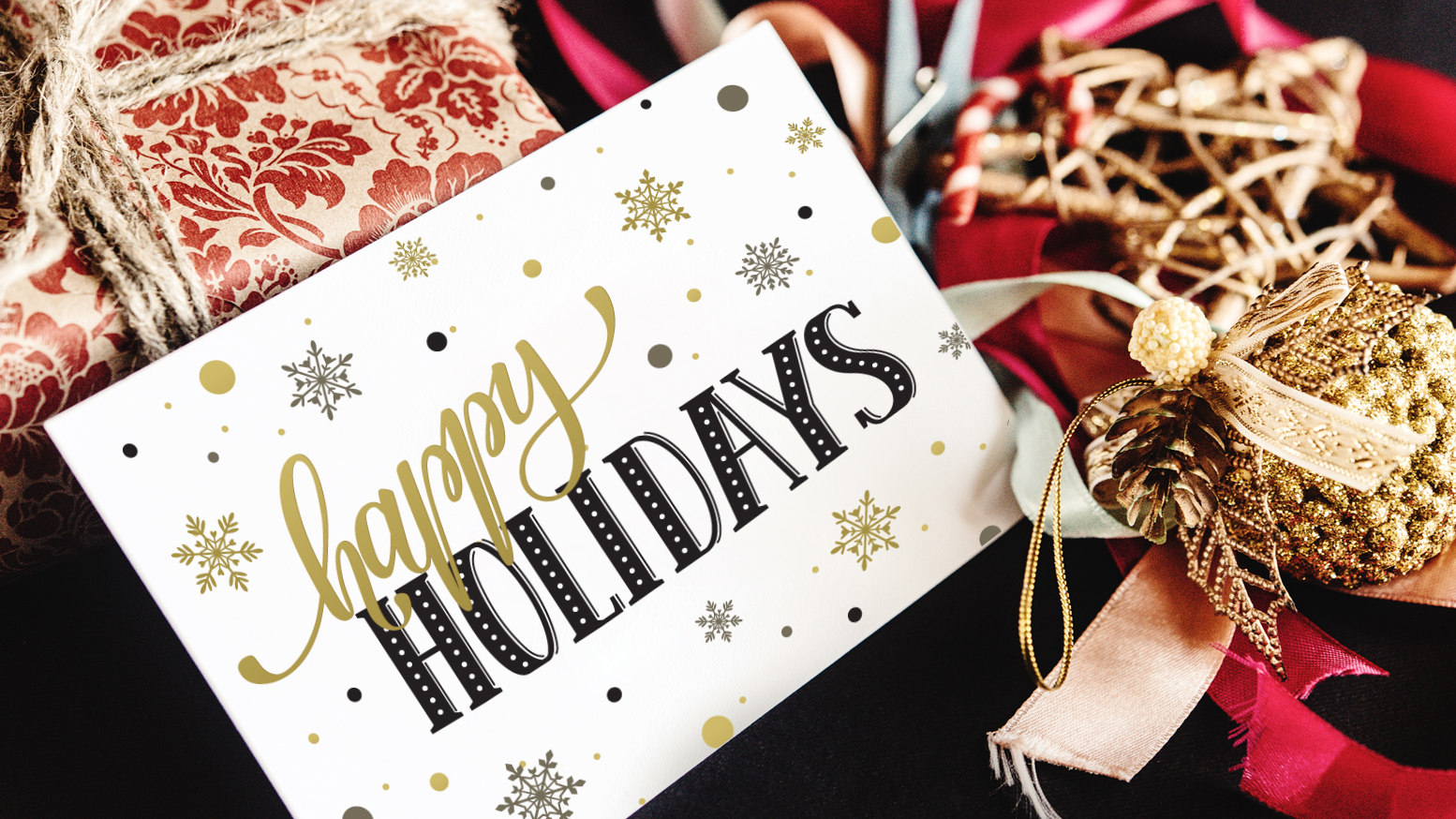 Have a Great Thanksgiving Promotion By Printing Posters
SEPTEMBER 19, 2017 | by PRINTRUNNER
Get tips on how your Thanksgiving events can benefit from a well-design custom poster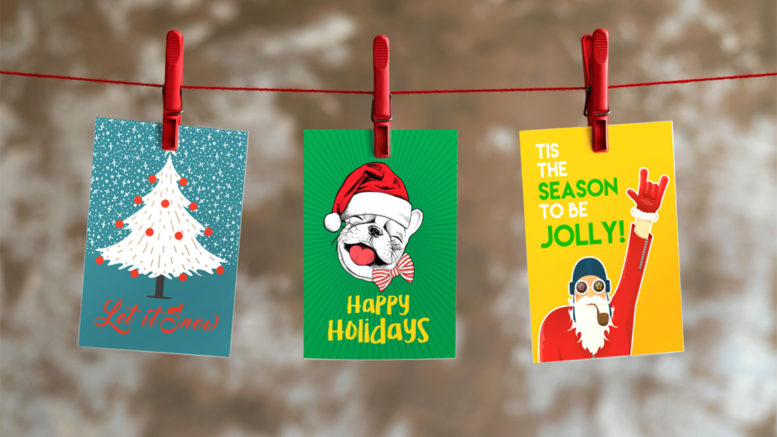 3 Reasons Why You Need to Send Holiday Postcards This Season
SEPTEMBER 19, 2017 | by PRINTRUNNER
Tis the season to be jolly so get into the holiday spirit with holiday postcards! Here are 3 reasons why you need to send holiday cards this season.
---
Browse by Category
Related Products