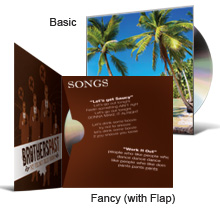 DVD marketing lets you package your DVDs inside sleeves or Amaray cases with an outside cover. The latter serves as your marketing tool that gives your target audience a sneak peek inside the product without actually opening the case. Thus, it is crucial that you come up with a case cover design that would capture the imaginations of your target audience and draw their attention towards your product.
This type of marketing has been exclusive to indie filmmakers, motivational speakers who film their speeches and press it on CD, and designers who are assigned to redesign existing DVD covers. However, that is no reason for your business to stay away from DVD marketing, especially if you have videos you want to burn to a DVD that could prove valuable to your customers.
Below are tips and advice on how you can maximize your DVD marketing to the fullest through your cover designs.
Disclaimer: We at PrintRunner have posted images on this post mainly for design inspiration purposes. We may not be able to produce the exact options and material used on the featured product. Call 1-888-774-6889 to learn what design choices you can select for your print order.
Include awards and testimonials
For filmmakers, send your film as entry to a film festival and include positive commentary from critics about your movie on the DVD cover. If possible, have a recognized critic provide the review to lend more credibility to your film.
Indicate special features
DVDs are known to have "bells and whistles" that encourage consumers to purchase them. Include behind-the-scenes footage on the making of the video, an interview with cast members, and a short documentary about the video, if applicable, to give viewers a much broader experience to watching your video.
Transfer the integrity of the video into images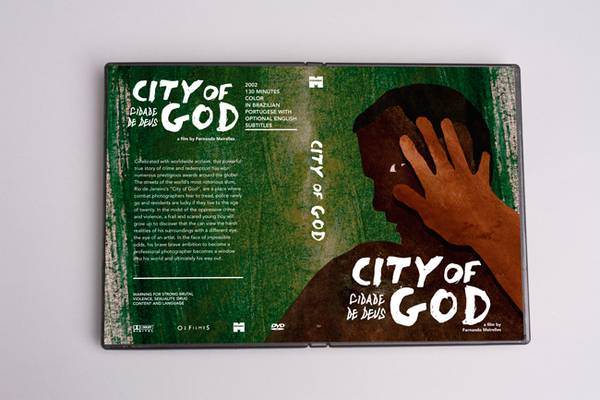 Take the prominent themes in your video and design it as part of the DVD cover. Gustav Rehnby redesigns the DVD cover of the magnificent 2002 film City of God and explains his choice of colors and images here. The kind of meticulousness and attention to detail given by Mr. Rehnby is something that all design and business owners must adapt when conceptualizing DVD covers.
Take a different approach with your design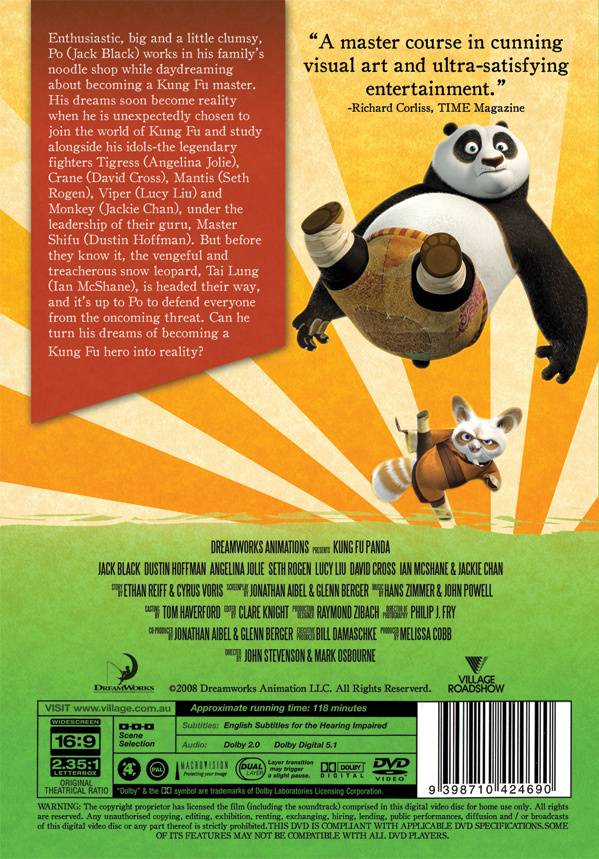 Do not reinterpret the film for your DVD cover based on the original that was made. Instead, get a fresher perspective about the movie to design your DVD cover as unique as possible.
The three images above are DVD covers for the 2008 animate smash hit Kung Fu Panda. The first image is the original while the next two are redesigned by Brent Loy, who employed Asian aesthetics to achieved a much cleaner design. Regardless of which cover you think is better, one thing is for sure – Mr. Loy's design is distinctly different from the original.
Design according to identity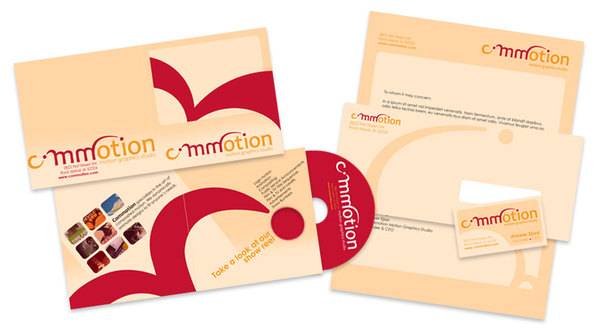 To strengthen the marketing campaign of your business as a whole, design your DVD case covers according to the colors scheme and logo of your corporate identity. A singular design for all your marketing tools would breed familiarity with your branding to your audience.
For more information about developing a logo design for corporate branding, read our post entitled "The Anatomy of Compelling Company Logo Designs."
Additional resources:
Design Services – If you have little confidence in your design skills and want to create a professional-looking cover design for your DVD, then let one of our expert designers flesh out your concepts and ideas. Learn more about our Design Services by clicking here.
6 Business Video Marketing Tips to Stardom – Let our post guide you in increasing your branding and sales through business video marketing.
Put Some Punch in Your Information Packaging – One of our older but just as informative articles on the PrintRunner Blog, this post should give you an idea on how to use information packaging as part of your DVD marketing.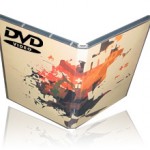 Try out the cover design advice featured on this post for your DVD marketing by purchasing
CD/DVD sleeves
, which is perfect in your attempt to reduce carbon footprints by using sturdy card stock instead of fragile jewel cases for your DVDs. If you prefer sending out your DVDs inside Amaray cases, then our
DVD case covers
should be right up your alley. Order now to increase your branding and sales!
(Visited 2,164 times, 1 visits today)