We at PrintRunner released the latest batch of print products available at our site last week to strengthen our position as one of the premiere online printing companies.
Die-cut flyers offers you the greatest chance of not only building and developing your brand, but also drawing more customers and guests to your shop or event, respectively.
What makes die-cut flyers special compared to other print products?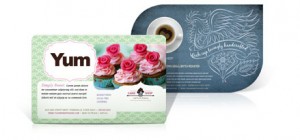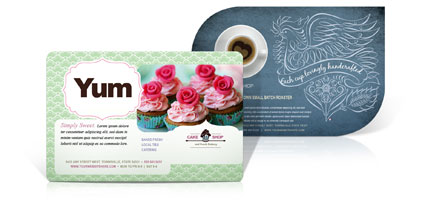 Similar to your standard flyers, die-cut flyers are one-page marketing tools that can easily be handed out or mailed to your target audience. The flyers can be printed with compelling design on both sides of the paper stock with a glossy finish to make it more appealing to your audience.
However, what ultimately separates die-cut flyers from the regular ones are their available shapes. It is advantageous that marketers use promotional tools that stand out to increase the chances of their respective businesses to get noticed by people.
With the help of these unique shapes, die-cut flyers make your ordinary post extraordinary, thus grabbing the attention of your target audience much more effectively. Mailing your fabulous flyers to the right people will encourage them to take action by visiting your store or attending your event.
Shapes you can choose for your die-cut flyers at PrintRunner are the following: 4″ x 6″ Round Corners, 4″ x 6″ Leaf, 4″ x 6″ Half Circle Side, 4″ x 6″ Oval, and 4″ Circle.
Watch out for our upcoming article about using flyers for your direct mail marketing or any campaign you have in store to be published on August 3, 2012 (PST). In the meantime, implement the tips featured on our previous posts below about  flyer marketing for your business using die-cut flyers.
As part of our introduction to 
die-cut flyers
, we are currently holding a
15% discount
 for each die-cut flyer order! Stand out above your competitors by sending out flyers in 
unique
 shapes that
help your brand identity
stand out
even more
. Offer good up to
August 13, 2012 only
. Click
here
to order now!