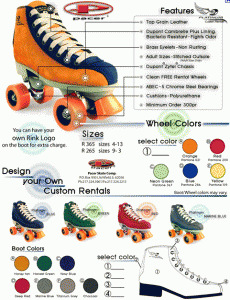 Whether you're showing them when you're pitching the sale, or inserting them when you're delivering the sale, sales sheets, sometimes called sell sheets, are an essential sales tool. A sell sheet can be used to give your prospects and customers a little information about all the items in your inventory, or a lot of information about just one item. A sell sheet is different from a marketing brochure. Marketing materials generally tell you why you need something; sell sheets usually explain how something works, or how to use it. If you're the subject matter expert in your company or business, you can save time and money by writing and designing sell sheets yourself.
Sell Sheets Simply Made
Online printing companies can help you design attractive, informative sell sheets in just a few easy steps. Even "technophobes" can use the interactive design tools at PrinterRunner.com. You can choose from existing templates that are easy to personalize, or you can build a completely original sell sheet using their step-by-step design wizard. Either way, you'll find ideas, options and resources to help you design a sell sheet that makes it easy to read and understand important product information. Best of all, PrintRunner.com's online design tools are completely FREE to use.
PrintRunner.com offers high quality, low cost, full-color printing services at literally a fraction of the cost of other printers. You can design a full color sales sheet that meets your specifications and order as few as 25 at a time, in full color, printed on heavy paper stock, even gloss coated for extra durability – and the cost to you is less than $1.50 each. Their online ordering process is easy and convenient, but if you do get stuck, experienced, responsive and pleasant in-house customer service representatives are there to help you.