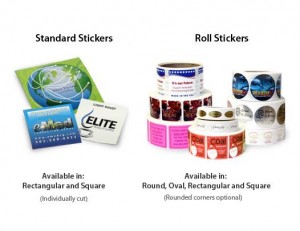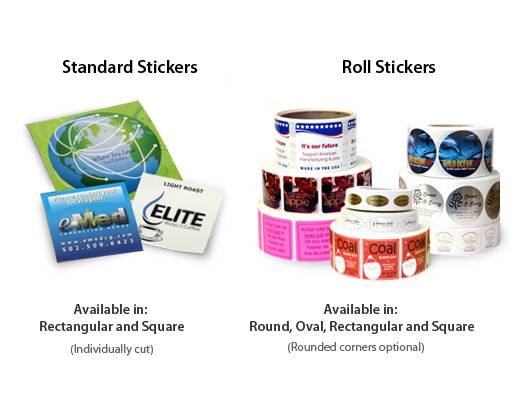 Sticker marketing has a sui generis appeal to its approach of promoting your business. Whereas conventional print products are intended to be kept, stickers need to be spread.
Whether or not recipients like stickers, there is only one way they can dispose or use stickers to their convenience; instead of throwing them away, people can apply the stickers on walls, objects, or any dry and smooth surface. This allows other people or passersby to see the stickers and know something about your business, depending on what's printed on them.
The explanation above should be reason enough to incorporate sticker marketing in your brand awareness plan. Before you begin using stickers, however, below are suggestions on how you can maximize sticker marketing to promote your business.
Printing your stickers
Strengthen brand – Make it part of your marketing effort; uphold consistency with all your print products by designing your logo on the stickers. Use the same color for your logos as seen on your print items and website.
Include the essentials – It's not enough to produce stickers with your logo on them. If possible, place your phone number, address, or website along with your logo to provide them with a call to action.
Write compelling copy – Ad copy on your stickers can tug the heartstrings, make people think, and illicit a profound reactions – all of which are necessary to gain traction with your business. It's not important that they agree or disagree with what you have to say, but you need to strike a chord with your products or services and what these represent.
A "cut" above the rest – Die-cut stickers can help draw attention to your business, given their atypical sticker shapes. Depending on the sticker printing online, shapes such as round, rectangular, and oval stickers let you choose the best appearance that best fit your design.
Size matters – The size of your stickers determines how these can help you promote your business. On one hand, printing large stickers limits the user from applying them at portable objects or narrow surfaces, although once these are affixed, they can be seen by people from afar. On the other hand, while small stickers require you to take a closer look to see what's printed on them, these nonetheless let you post them at any surface without having to worry whether or not the surface is large enough.
Color counts – Be aware of using color on your print material in general – these can help create contrast in your design, which allows you to direct the eyes of potential customers to images or actionable items on the stickers.
Using stickers for promoting your business
Stick these in places with high foot traffic, i.e. where lots of people pass by. Increase the chances of catching the unsuspecting eye of a potential client for your business. On the downside, placing stickers in such places can prove counter-effective when none of the passersby belong to your target market.With that said, be smart in conducting your sticker marketing at places where there are lots of potential buyers of your products and services. For instance, if you run a bike shop, apply your stickers promoting your business at parks where lots of bikers hang out.
Apply stickers on movable objects. These aren't just limited to placing bumper stickers on your automobiles. Garner more attention to your business by placing stickers on your belongings that you constantly bring with you like your laptop or notebook and show them off to people.
Let other people use it. Increase your reach by selling your stickers for personal use. People will apply them on their belongings. The stickers will then be seen by friends who may become compelled with your brand enough to encourage him or her to research our find out more about your products and services. Doing this lets you reach out to a different set of people with your business.
Freebies and giveaways. Insert the stickers inside your product or hand them out along with other marketing tools such as flyers or brochures.
A few last words about sticker marketing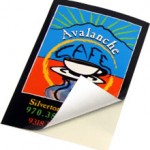 Sticker marketing isn't necessary going to spike your sales, but it lets you create buzz and brand awareness to your business that was absent before. Letting people know that your business exist is the first step in developing leads which can be converting into sales when the opportunity arises.
Buy your stickers here!
What other suggestions would you give to people who want to incorporate sticker marketing to their business? Share your ideas by commenting below!