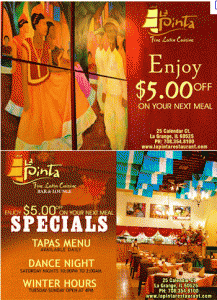 It's almost time for summer vacation. But before your local customers head off to distant shores, remind them of all the opportunities they can find right in their own neighborhood. No matter your business, postcard advertisements are a great way to say "hey" to your nearby clientele. Sending a printed postcard through the mail to your customers actively markets your business.
New to postcard advertising? Let's start with the basics. Printed advertising postcards come in many sizes. For reference, the average size for a typical travel postcard you might find in a souvenir shop is 4" by 6". But they can be bigger or smaller depending on your preference. You can even stand out from the pack with subtle touches, like rounded corners or full color printing on both sides.
But like the cards we send friends and family from our favorite beach destinations, there has to be more to it than a pretty picture. So think about it: what do you want to say to your customers?
Here are some ideas:
For a personal and familiar touch, go with a message that lets your customers know what's new and what you, as a business, have been up to. Made some improvements? Upgraded a service? Introducing a new product? Let them know about it and invite them to stop by.
Postcards are a great way to promote a special offer. Tell customers to bring their postcard in for a percentage off their purchase, or include a coupon code for use online.
Let them know what you have to offer. While many of the people you'll reach with a postcard may already be familiar with your product or business, others may not be, and others might need a refresher.
Consider directly targeting either existing customers that are local, or purchase a mailing list of new homeowners in the area. That way, you can tailor your message to either group, letting them know what's new with your business, or welcoming them to the neighborhood and inviting them to stop by.
End your message with a personal sign off. "Wish you were here" just might ring true!
Postcards are also an economic marketing tool, as they can do double duty as both a mail piece and an in-store, take home offering. And until April 30, 2011, you can save 5% on your postcard printing order with PrintRunner.com!
(Visited 48 times, 1 visits today)