Quark XPress Help
Step 1: Create a New Document
After launching your Quark Xpress application, Choose File > New > Project... (See Figure 1) Keyboard Shortcut: Ctrl+N for PC users, Cmd+N for Mac users
Figure 1
When the New Project window appears, (See Figure 2)
Enter a name for your project.
Set the Layout Type to Print.
Set the Width & Height of your artwork to the final size of the product you are creating.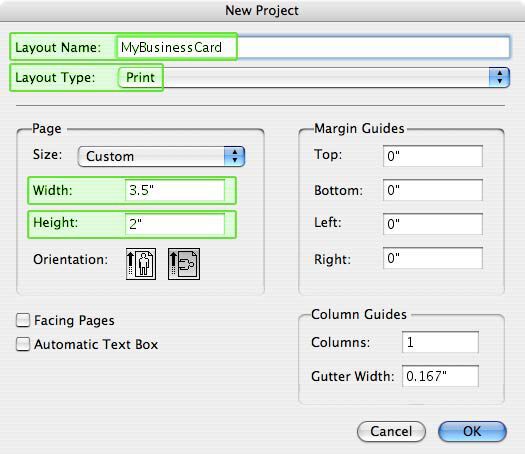 Figure 2
Step 2: Exporting your Files
When you have completed your design, and checked it against the guidelines above,
Choose File > Export > Layout as PDF... (See Figure 3)
Figure 3
When the Export to PDF window appears, choose a name and location to save your PDF, then click the Options... button. (See Figure 4)
Figure 4
In the PDF Export Options window, navigate to the Job Options tab. (See Figure 5)
Under Compression Options, select None and Keep Resolution for all three image types.
Check the Compress Text and Line Art and ASCII Format checkboxes.
Figure 5
Next, navigate to the Output tab. (See Figure 6)
Under Color Output options, select Type: Composite and Print Colors: CMYK.
From the Registration dropdown select Centered and set Offset to 6pt.
Under the Bleed options, set Type to Symmetrical and set Amount to 0.125"
Figure 6
Lastly, navigate to the OPI tab. (See Figure 7)
Uncheck the OPI Active checkbox.
When you've confirmed all the above settings, click the OK button to return to the PDF Export window.
From the PDF export window, click the Save button and your PDF will then be saved.
Figure 7
We recommend you open your PDF and check that it was created correctly before submitting to PrintRunner.
Design Help