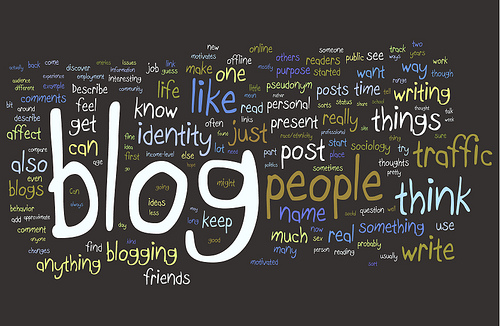 Photo credit: Kristina B via photopin cc
What's holding you back from growing your small business?
The truth is, you don't have to be a BIG business owner to earn a decent income on the internet. The only problem is reaching out to target audience and converting them. If you've been struggling to attract real-time buyers to your small business website, this post is for you.
You must have heard about "guest posting" and its power – if the phrase sounds new to you, it means that you've been living under the rock or totally new to blogging.
Notwithstanding, you'll learn the seven essential ways to grow your business with guest posting. To get results quickly, there are three steps you must take right away…
Read – understand – take action!
1. Create a clear plan
Lack of focus is the #1 reason why online entrepreneurs struggle to build a profitable business. Do you agree with me?
You may have good ideas, but without a clear plan, nothing works. You'll need to write down the objective of your business. And now that guest posting is going to be your promotional strategy, you must be clear about it from the onset.
To get started contributing quality content at other people's blog, you'll need to decide which topic you know very well. You can't write passionately on a strange topic. It's not possible!
Therefore, if you've a website that sells postcards, personalized pens, business cards and custom prints, you must have a clear plan on how to "BRIDGE" your topic idea with the blog you'd be writing for.
If the blog is about social media promotion, you should write content on how business cards can aid social engagement – you get my point?
Be realistic on your plans – focus on important metrics like sales and email leads. Don't write a guest post because you want free traffic, it's a waste of time.
2. Define guest posting
So many people still don't get it – they can't define guest posting in its simplest form. To get the full benefits of contributing helpful content to other people's blog, you must know firsthand what you're in for.
Did you realize that submitting your guest article on a popular blog can expose your website and business to a different set of people?
You've got to understand that promoting your small business is a continuous exercise. No matter the tactic you've employed, results will not appear overnight. Bear in mind that when your guest article is published, it can take 24 hours to 30 days to scour the web and drive decent number of potential buyers to your site. Patience is the key!
3. Research 10 A-list blogs
All blogs are not created equal. If you're not careful, you might waste your precious time writing for upcoming blogs.
Time is precious, which is why researching A-list blogs is important. Most likely, you want to get the best results from every article you submit to some other blogs.
If that's the case, research 10 A-list blogs and pitch your idea. I use 10 as the benchmark – I encourage you to use it, too. Authority blogs are hard to find, but when you do, it's a great avenue to locate hundreds of other good blogs. Websites with page rank 4, custom rank of 60+ and Alexa ranking status of 50,000 or lower is ideal.
There are new blogs out there looking for quality content. If you build links from such domain names, the chances of improving your search engine rankings is less than 0.01%.
You can also use Google search engine to research good blogs for guest posting. Type these phrases and hit the search button:
"Submit guest post"
"Write for us"
"Guest posting guidelines"
"This guest post is written by"
"Write a guest post for us"
4. Write compelling content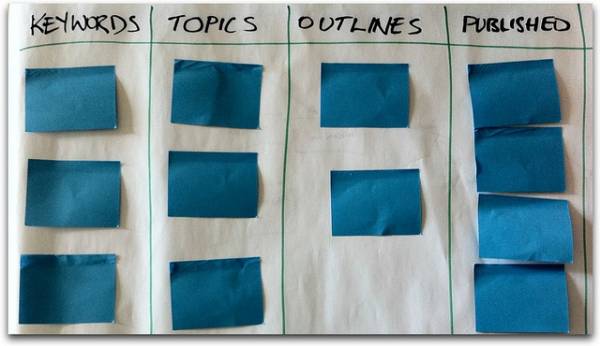 Photo credit: ByronNewMedia via photopin cc
The web is powered by compelling content. For your small business website to grow, attract potential buyers and convert sales massively, you must write quality content.
Your target audience is looking for helpful content to help solve their problems – are you dedicated to providing it?
Start by researching your topic before writing a single word. Bear in mind that before I wrote the post you're enjoying right now, I had to research; read other niche blogs, listened to podcasts and also purchased a marketing e-book. Yes, a lot went into writing this post.
No one is going to publish your guest post, except you've answered the question, "what's in it for them." Compelling content stems from your knowledge about the topic and the research that went into it.
Read the top 10 popular posts on the blogs you intend to write for. Study the style; is it full of facts of fictional? Is it list-post or case study?
A single guest post can bring in more targeted leads if you carefully plan it. You've got to know your ideal reader – to avoid assumptions. Effective guest posting is devoid of assumptions – it's pure knowledge of who would be reading your content.
5. Drive traffic to your landing page
I made a terrible mistake when I started marketing my blog through guest posting. Even though I was building quality links to my web pages, I should have built a responsive list of subscribers and make more money.
You need a landing page to link to. Create separate pages that are full of informative content. It can be about the product you're selling or simply give away a short report for free.
The bottom line is to drive traffic to a landing page, where you can capture email lead first, before sending the prospect to a sales page to complete the sales process. The quality of traffic from a single guest post is usually high – so don't waste it by linking to your homepage or product page.
Building an email list is paramount to your success. As a small business owner, don't trade your time for sales initially, trade it for email subscribers. You'd make more profit when you monetize your email list creatively.
6. Get your website ready for prospects
You can drive responsive traffic to your website, but are you ready to engage them? That's vital to your success. Because it's not really the amount of hits you get that matters, but how many of such visitors you converted into subscribers and buyers.
To prepare your website for a select group of people, start by creating a professional website. If you're using WordPress CMS, it's ideal that you buy a premium theme or customize one to suit your taste and target audience.
You also need good content on your site. By the way, you should set up a blog because it's easier to reach fresh buyers when you've informative and fresh content.
Make sure you update your blog pages regularly – when the right people visit your website to see the products you've got for them, you'd convert more of these people into customers.
7. Build a relationship with A-list bloggers
Internet marketing is all about relationship building. You can't afford to get published once and say goodbye. The fact that your article was featured on a popular blog should motivate you to pitch a new idea.
We know that Google is constantly tweaking their algorithm to better serve her users.
The entire world lives on communication, sharing and selling. That's why social media networks are growing at the speed of thoughts because human beings crave for "ENGAGEMENT."
Earlier, I advised that you capture email address of your site visitor before selling your product. A good autoresponder can help you to follow up with your subscribers. Write exclusive e-course and use it to cement the relationship the more.
The more solutions you provide via email, the higher your chances of making HUGE sales when you eventually launch or recommend a product.
Guest posting takeaway
As I write this post, I took an inventory to know the number of guest posts I've written and published since I started blogging in 2011. Surprisingly, I've successfully published more than 500. If I did it, you too can.
But it takes DECISION to achieve this feat, isn't it? A small business website can become the go-to resource for the target audience if you can write at least two valuable guest articles every week and get them featured on the 10 researched A-list blogs (#3). Get involved today and see you at the top!
Comments
comments