T'is the season to come up with Christmas marketing ideas! With all businesses trying to come up with ingenious marketing ploys to draw customers, you must plan how to execute your Christmas marketing strategy ahead of time.
The success of your business this December lies in how prepared and dedicated you are in implementing your marketing strategies. Your tactics don't have to be unique and groundbreaking – being able to consistently deliver with your tactics to achieve your goals at the end of the year is all that matters at this point.
Below are some Christmas marketing ideas that you could line up for the holidays.
Join trade shows
This allows you to maximize your reach to your customers. If you are able to reserve on time, you will be allotted a stall where you can display, promote, and sell your products and services to attendees. This is also a place to build relationships to future clients who are interested with what you offer but can't purchase at the moment. Hand out your business cards to make a personal connection with them or brochures if they information about your company.
There are exhibitions and conferences that you can join to present your business. Try applying for a guest speaking post at the conference if you have something interest to share to the audience.
Send out personalized cards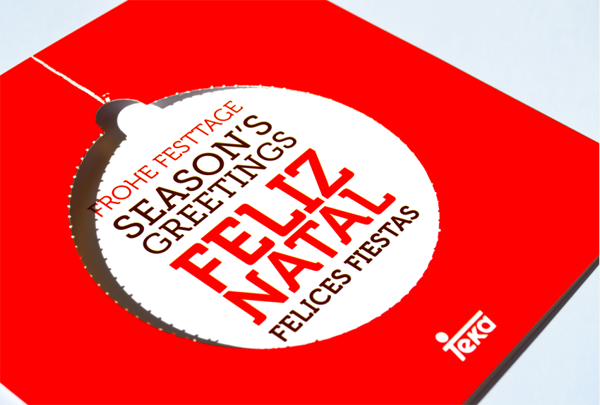 A simple postcard or greeting card this Christmas sent out to your customers can could warm their hearts into buying from your store again. Aside from reminding them of your products and services, you also humanize your relationship from being customer-client to person-person. A simple message greeting your clients a Merry Christmas should be a sufficient way to customer retention, even if you don't promote your business at all!
Hold promos and contests
Since this is the season of giving, might as well give your market what they want! Choose products and services to give away for free or offer at discounted prices. Utilize your online presence to make your contests and promos known. Use your company blog to host your contests and increase your traffic. Keep updating people on the go about the progress of your promos through Facebook and Twitter. If you have images you wish to share related to the holiday, post them at Pinterest.
You can promote by sending a direct mail to your customers. A postcard or flyer promoting your upcoming promo this December should be enough reminder to encourage them to join. You can use magnets as save-the-dates so your customers can use to stick on their refrigerator doors or reminder boards.
Print out URL shorteners of the contest page on the promotional tools so you can track down how many of the customers who received the mail  have visited your site. Check out our post titled "Using URL Shorteners on Your Flyer Marketing" to learn how to correctly use the shorteners on print products.
Pour out the jolliness of social media
Keep in touch with your online followers by posting messages relevant to the holidays. Aside from keeping them posted about your promos and contests, you can start threads on Facebook by asking your fans to post pictures or videos and have them raise a sign or phrase to your liking. Create a hashtag for your campaign so Twitter users can join in the fun!
The idea here is to draw engagement from your followers. By having people actively participate in your campaign, you help increase clout to your business.
Include calendars
Not only do giving or selling calendars help your customers plan for next year, but they also provide your business a platform to promote your events scheduled for next year. You can mark the dates on the calendars so that people, once they hang the display the print product, can see the future promos you have lined up.
More importantly, calendars are highly usable branding tools. As opposed to brochures or flyers, calendars are used year-long. This allows you to print out your branding on the calendar sheets so your customers will become more familiarized with your branding every time they check out the calendar for the dates.
For more information about using calendars, check out this post at Business 2 Community titled "Promote Your Business Using Calendars…Now!"
Use print products to turn your Christmas marketing ideas into reality! We at
Print
Runner
pump new life to your marketing needs by providing you with 
high-quality prints
at
reasonable prices
and
fast turnaround times.
 Click on any of the promotional tools featured above to view each of them or
here
to see all our available products.
Disclaimer: We at PrintRunner have posted images on this post mainly for design inspiration purposes. Click on the image to view their source page. Also, we may not be able to produce the exact options and material used on the featured product. Call 1-888-774-6889 to learn what design choices you can select for your print order.
Comments
comments