Showcasing your business in a trade show is one of the best ways to get potential customers. More than that, it is also a chance for you to increase your network of people in related industries and examine the market trends and business opportunities.
One of the biggest trade fairs in the US is the Small Business Expo. Aside from the usual booth where you exhibit your small business products and services, it also features seminars from industry experts as well as workshops and networking events. Every year, Small Business Expo along with thousands of trade shows big and small are held across the United States. This huge opportunity does not come without a cost though. You should invest on marketing and other materials in order to stand out.
So you're having your first trade show and you're not sure what to do. Here are 7 essential trade show materials you need to prepare to survive your next business fair.
---
1. A set of business cards.
---
I think it's pretty obvious what this is for but from the time and effort we invest on preparing for something, we might forget the little things. If you're going to a trade show with the purpose of increasing your network, then you should not forget to actually bring your business card to distribute.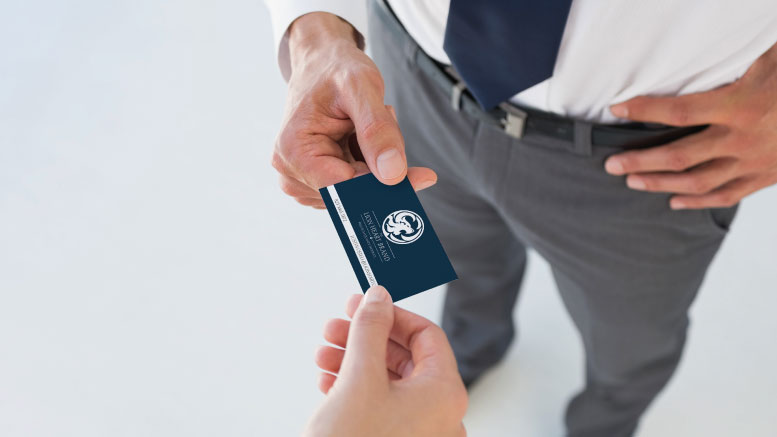 Here are a few quick reminders. Your business card is your first impression and first impressions last. Be sure to have a properly designed business card that fits the nature and aesthetic of your business. Don't forget to include your contact details such as your phone number or email address in the card. Finally, bring a small container to put the business cards that you'll receive.
MORE: Functional and Clean Business Cards – 14 Inspiring Images
---
2. Chargers and power banks
---
For sure, you would need to bring your essential gadgets like phones to contact your colleagues and laptops to capture some leads via email addresses or to show your e-commerce sites. Low batteries can be a huge problem and is a costly missed opportunity. Business expo organizers will provide you electrical outlets but sometimes, it can be limited to just three or less. Don't get caught unprepared. Those nifty power banks have saved me countless of times from losing potential leads and are a must-have material for trade shows.
---
3. A well-designed booth
---
Whether it is a local small business expo or one of the big ones like Small Business Expo, it is still one of the essentials of small business fair exhibits to have an attractive booth. Most, if not all attendees of trade shows base their decision on which booths to check out largely on design. Eye-catching is the word. You have to make your booth catch their attention enough to say "I have to check that out."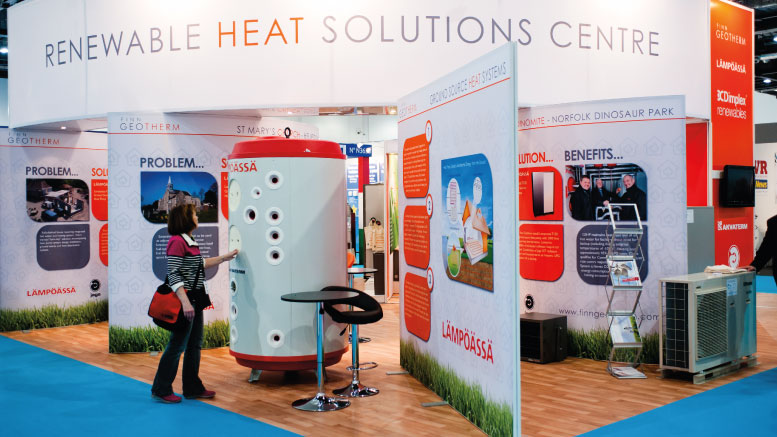 There are two guidelines you should follow for booth design. First, it has to be informative. At first glance, the potential customer should know what kind of industry you are in. Your products should be at the centerpiece of your booth in order to emphasize them. You can even use your raw materials as design elements. Banners such as vinyl banners and x-stands should be mandatory if you want to put some more details on what you do. Feather flags can also do the trick, especially if you don't want people to read a literal wall of text.
MORE: 6 Steps to a Persuasive Vinyl Banner Design
Second, it has to be pleasing, both for the eyes and for the body. What do I mean? Invest on your booth furnishings. Extra lighting can be noticeable especially from afar. Also, a lot of people will be walking into your booth tired from standing up. Make your booth comfy to visit. Cushioned seats. Padded flooring. A few treats that your exhibit visitors can eat. Every little thing can mean a lot.
---
4. Treats and giveaways
---
You must be thinking that trade show materials must be business-related, but hear me out. Think of the trade fair as one big Halloween Trick-or-Treat party. It may sound childish but it actually works. Having treats or giveaways can attract a lot of people. When that word of mouth kicks in, your booth will probably fill up with people in no time.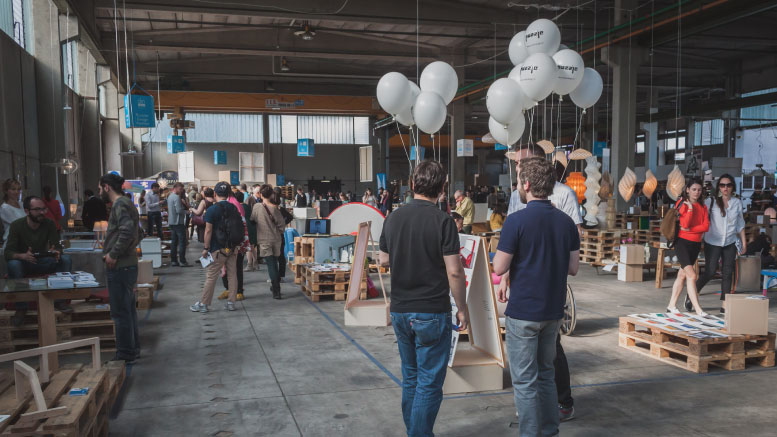 Balloons can work too!
If you are selling products, samples are one of the best product giveaways. It is one of the best opportunities for them to try your products before buying it. If you don't have any physical products though, you can use chocolates or even peppermint candies. Nothing gives a great impression like a minty fresh taste in the mouth. Moving further, you can customize your treats to include your business info.
---
5. Flyers, Brochures, or Catalogs
---
Of course, people will go to your exhibit because they want to know more about your business. That's why you have to be ready to give them reading materials so the could know more about your business in great detail. Ideally, your reading materials should be consistent with your banner design and expound on their content.
MORE: Beginner's Guide to Flyer Marketing
Give flyers to those who pass by on your booth and brochures for those who show initial interest. Flyers can be more of a summary of what you do as a business, while brochures can give more details because of their size and folds. If you have an extensive array of products, then
---
6. Snacks
---
This is more for your own personal survival than for the business, but it is just as important. Being in a trade show involves preparation early in the morning, standing all day, and closing up late at night. For bigger business expos, you may even have to exhibit for a few more days. Fatigue will definitely set in. You might have breaks but sometimes, they aren't enough. You can't just leave your booth unattended. Some sandwiches or a bag of chips can be handy.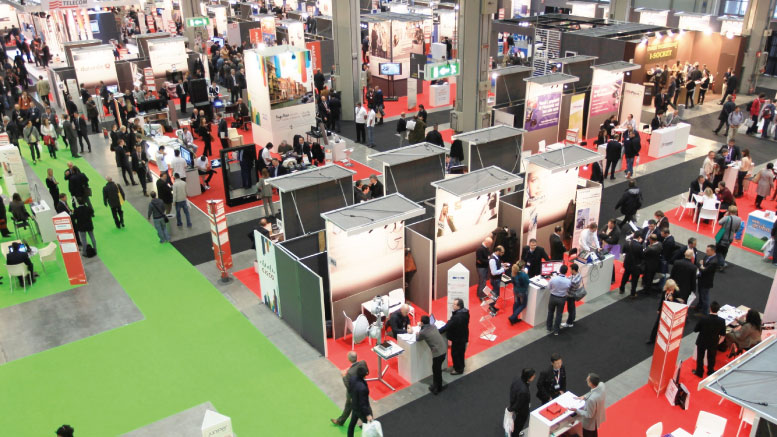 ---
7. A concrete call-to-action
---
Probably the most important trade show material you need to bring is your objective. What do you want to get from this? If you're selling a product, you may want to increase awareness on your product line or conduct a trial on your new releases. If you're an e-commerce site, you may want people to sign up on your website for newsletters. You can even use the fair to increase your social media followers. These things should be clear all throughout your trade fair campaign, from the booth design to your giveaways.
For first timers, I know these trade shows can be quite intimidating, especially if you join the bigger ones with all the industry giants gathering. Don't let your fear from trying out prevent you from learning new things and meeting new people. You may not see an immediate effect but I assure you, going at trade shows are beneficial in the long run.
If you have been in a trade show, tell us about your experience in the comments section below!
(Visited 1,333 times, 3 visits today)