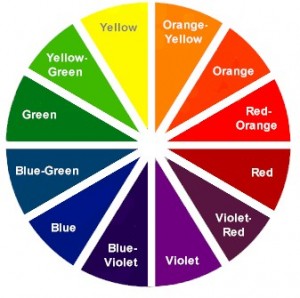 One of the key components of any print material will be your decision on colors. It is in your best interest to learn some color basics to help ensure your printed piece looks professional and is pleasing to the eye.
Colors can make a bold statement or can be calming and soothing. They can create an ambiance from warmth to elegance. Color is perhaps your most important design element.
What is the Color Wheel?
The Color Wheel is a basic tool for combining colors. It is usually based on 12 colors and can help you pick harmonious choices when designing your material.
The primary colors are red, yellow and blue
The secondary colors are green, orange and purple (attained by mixing 2 primary colors)
There are 6 tertiary colors attained by mixing different primary and secondary colors – red-orange, orange-yellow, yellow-green, blue-green, blue-violet, and violet-red
Colors that are opposite each other on the wheel like green and red are complementary colors. These are high-contrast and can look very energetic on the page, but are a poor choice as text.
Colors that are side by side on the wheel are called analogous colors and can be soothing and look pleasant to the human eye.
There are many other color schemes from triadic to square that are beyond the scope of this article but it is worth some investigation to familiarize yourself with your many options. Below are some resources that you may want to check out to have a better understanding on how choosing the right color for your design impacts the overall appearance of your print material.
Basic Color Theory – This page tackles everything you need to know about color theory and how you can apply the concepts mentioned to the design of your print material. Includes images and additional resources.
Color Scheme Designer – Although geared towards web designers, the site features a rich color palette and different color harmonies to help you test out which color works best with which. This should also allow you to copy and paste the RGB value of your color of choice, especially when you are creating a design using a graphics editing software.
Online Design Tool – If you have little or no design skills necessary to create compelling marketing tools for your business, use our easy-to-use design software. Aside from coming up with color combinations for your design, you can drag and drop shapes, text, and stock photos to come up with a professional-looking print material.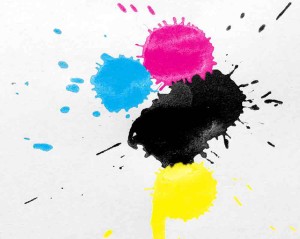 If you have questions about color usage and design for your printed materials, why not contact expert
Graphic Designers
at
PrintRunner.com
and ask them to help your design efforts? Describe your concept to our in-house designers, who will provide you a finished product after three days. You can use up to three revisions for your design until you're happy. Click
here
for more information.