Holiday Promotion Ideas to Make Your Customers Merry
It's that time of the year again when businesses deck their halls and walls with holiday promotions all to make their customers merry and, of course, make a few extra bucks.

To start putting up holiday promotions on your walls, it is important that you enlist the services of a trusted custom printing company. This will ensure that your holiday prints are not only high-quality and durable but will arrive on time as well.

Holiday printing will also help your customers be aware of the promotions that you're putting out. What's the use of a perfect holiday giveaway if no one knows about it? With strategically placed and deployed holiday promotion prints, that wouldn't be a problem for you.
Sell More With These Holiday Promotion Ideas
The good thing about holiday promotions is that brands usually plan them ahead, giving you plenty of time to plan and organize them. Retail sales usually soar during the holidays so this is not something that business owners should miss. To fully maximize your holiday promotions and sell more, here are some ideas that you can use:
Offer Free Shipping
During the holidays, free shipping is an enticing offer to customers. There will be a large number of orders that will be shipped during this period, making shipping rates more expensive. To offset the price of shipping, you can offer this promotion to customers who reach a certain volume of individual orders. This will make them order more from your store to avail of the free shipping promo.
Launch an Early Bird Offer
Having an early bird offer will have your customers eagerly anticipating the start date of your promo. For example, you can offer all sorts of incentives or sweeteners to the first 50 or 100 customers who will spend $100 or more.
Start a Holiday Gift Guide
Help your customers find the perfect gift during the holiday season with a gift guide! Make sure to include all the products that you want to push in this promotion. Make gift guides for family members, friends, and co-workers at different price points. Just be sure to consider the demographics of your customers before proceeding with the gift guides so that you'll know who to target.
Give a Gift Card Bonus Offer
Encourage your customers to buy your store's gift cards with an exclusive bonus. This will help in gaining the loyalty of your customers and make them spend more. You can also use gift cards to gain insights into the buying behavior of your customers.
Promote Special Holiday Events
Using promotions, you can also drive people to attend your virtual or in-person events. Give discount coupons to those who will sign up or attend in person.
Start a Holiday Photo Contest
You can use your holiday promotions to engage with your customers online by launching a photo contest. Other than driving engagement, this will also give you a ton of user-generated content that you can use for future promotions.
Start a Contest or Giveaway
A tried-and-tested holiday promotion idea is a good, old-fashioned contest or giveaway. This will surely drive engagement on your social media pages and can also be a lot of fun if you ask your customers to create or submit something. It can be as simple as a raffle, or you can let your online audience be the judge for submissions by picking winners from posts with the highest number of likes or comments on social media.
Make Your Holiday Promotions Successful with These Five Tips
It will take more than having your holiday promotions printed on time to make them successful. To ensure that your promotions will meet the objectives you have in mind, whether it's to increase product awareness or sales, follow the following tips:
Make Your Message Timely
The first thing that you have to consider when doing holiday promotions is the timeliness of your message. If you're going to put holiday references in your messaging, ensure that the references fit – spooky = Halloween, merry = Christmas, fireworks = 4th of July, and so on. This will keep your message on point and relevant to the holiday.
Make Your Holiday Promotions Convenient for Customers
If your holiday promotion involves a lot of hoops that customers have to go through before they actually receive the discount or coupon, then you're doing it wrong. Some customers love promotions so much that they would be willing to go through all this but for most, it's simply not worth their time. Make your holiday promotions accessible and convenient to customers by streamlining the process and ignoring the urge to craft overly complicated promo mechanics.
Make Your Promotions Personal
The messaging of your promotional materials should state clearly what's in it for your customers. Your customers should feel like you're talking to them through the holiday prints that you put out. What will they get from the event or product that you're promoting? Now that they're interested, what's the next step for them?
Keep Your Communications Engaging
Keep them interested by writing an inviting and engaging copy. Don't forget to make the text readable and don't add too much unnecessary information, the main goal is to make them aware of an existing promotion and have them go to your store.
Make Sure to Make Your Promotions Shareable
These days, you cannot ignore the power of social media platforms if you want your holiday promotions or even your business to succeed. That's why you should create online holiday promotion materials for the holidays – these include short video clips, GIFs, or holiday-themed posts. Your followers will share them on their social media feeds, largely increasing the reach of your promotions online. This will definitely give a leg up to your actual holiday promotions on the ground.
Why Choose PrintRunner
If you're looking for a reliable and trusted online printing company for your holiday promotion then look no further than PrintRunner. With over 25 years of experience in custom printing and bulk printing services, we can provide your company with high-quality yet affordable holiday prints.

PrintRunner offers numerous customizable options for holiday promotions. You can also use our free online design tool to create custom holiday prints for your brand.

Furthermore, we offer top-notch customer service to our customers– just get in touch with us to get answers to your printing questions or to learn more about our products and services.
How to Customize Your Holiday Prints
If you already have a design that you want to use for your holiday promotions, you can directly upload it to the website. Upon checkout, you can then request a free PDF proof so that you can review your artwork before it goes to production.

If you prefer to create a new design for your holiday promotion, you can take advantage of our free and easy to use online design tool.

Using this, you can customize your holiday prints in just minutes. Even if you have limited graphic design experience, you'll still find our design tool to be intuitive and straightforward to use.

To start customizing your holiday prints, follow these steps:

Choose a print product. We offer a vast selection of fully customizable print products for your holiday printing.


Customize the specifications you want. Choose from a wide variety of sizes, shapes, materials, and finishes for your print product.


Click on the Design Your File Online button. This will take you to our free online design tool.


Start customizing your design. With the use of our online design tool, you can add images, shapes, text, and lines to your canvas.


Get a free proof. Once you're satisfied with the design, you can submit it for free proofing so that we can avoid errors in the final print. Our print geeks will then review your design and then get back to you if there are errors.
Frequently Asked Questions
What is the best material for holiday prints?
The best material for your holiday promotions depends on the type of print product that you want. For each print product that we sell, we also offer a whole lot of materials and sizes that you can choose from.

What type of files can I upload for the design of my holiday prints?
We recommend uploading PDF files (Adobe Acrobat) but we also accept the following:

Adobe Illustrator (.AI, .EPS)
Adobe InDesign
Adobe Photoshop (.PSD, .TIF, .JPG)
QuarkXPress (.QXD)
Will I see proof before you print my order?
Yes. We will email you a PDF document for review to see if there are any design errors or if you want to change certain elements in the design before printing. The PDF proof will be ready 6 hours after you place your order and is free of charge.
How can I contact PrintRunner if I have questions regarding my order?
Our friendly print geeks are always happy to help you out, be it regarding your order or if you have questions about our products and services. You can reach us from Monday to Friday for 24 hours by calling 888-296-5760. From Saturday to Sunday, our call hours are from 8 a.m.-5 p.m. PT.
When will I receive my order?
To get the estimated delivery date, use the order calculator that you can find on all our product pages. Enter your ZIP code to see the available shipping options and the corresponding delivery dates for each option.
Holiday Related Articles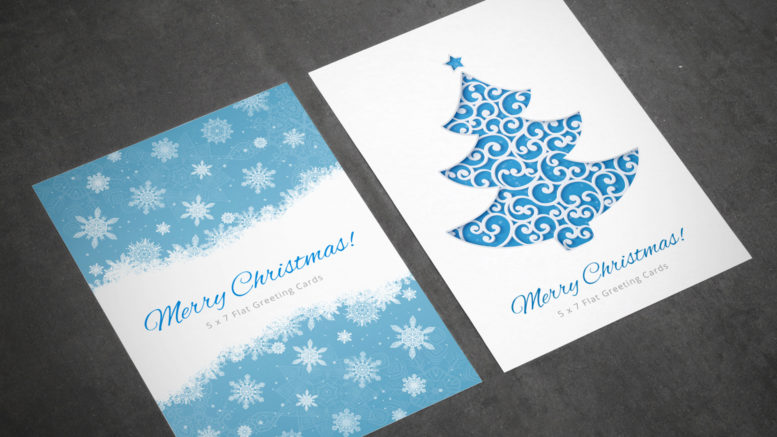 Types of Greeting Cards: Know Your Options
SEPTEMBER 19, 2017 | by PRINTRUNNER
Discover all the types of greeting cards you can print for personal or for business use. Dive into the pros and cons of each type.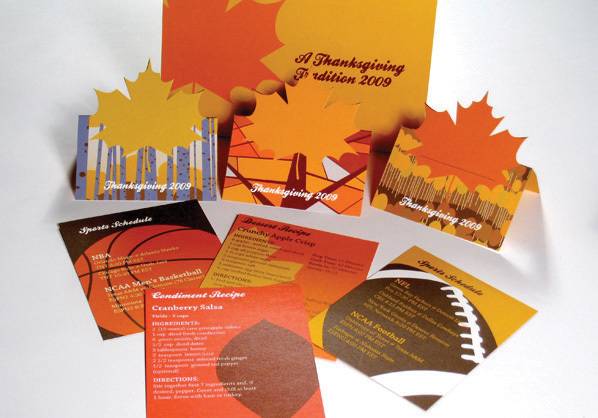 5 Must-Try Online Marketing Tips for Thanksgiving Day
SEPTEMBER 19, 2017 | by PRINTRUNNER
Keep your customers engaged with these effective digital Thanksgiving promotions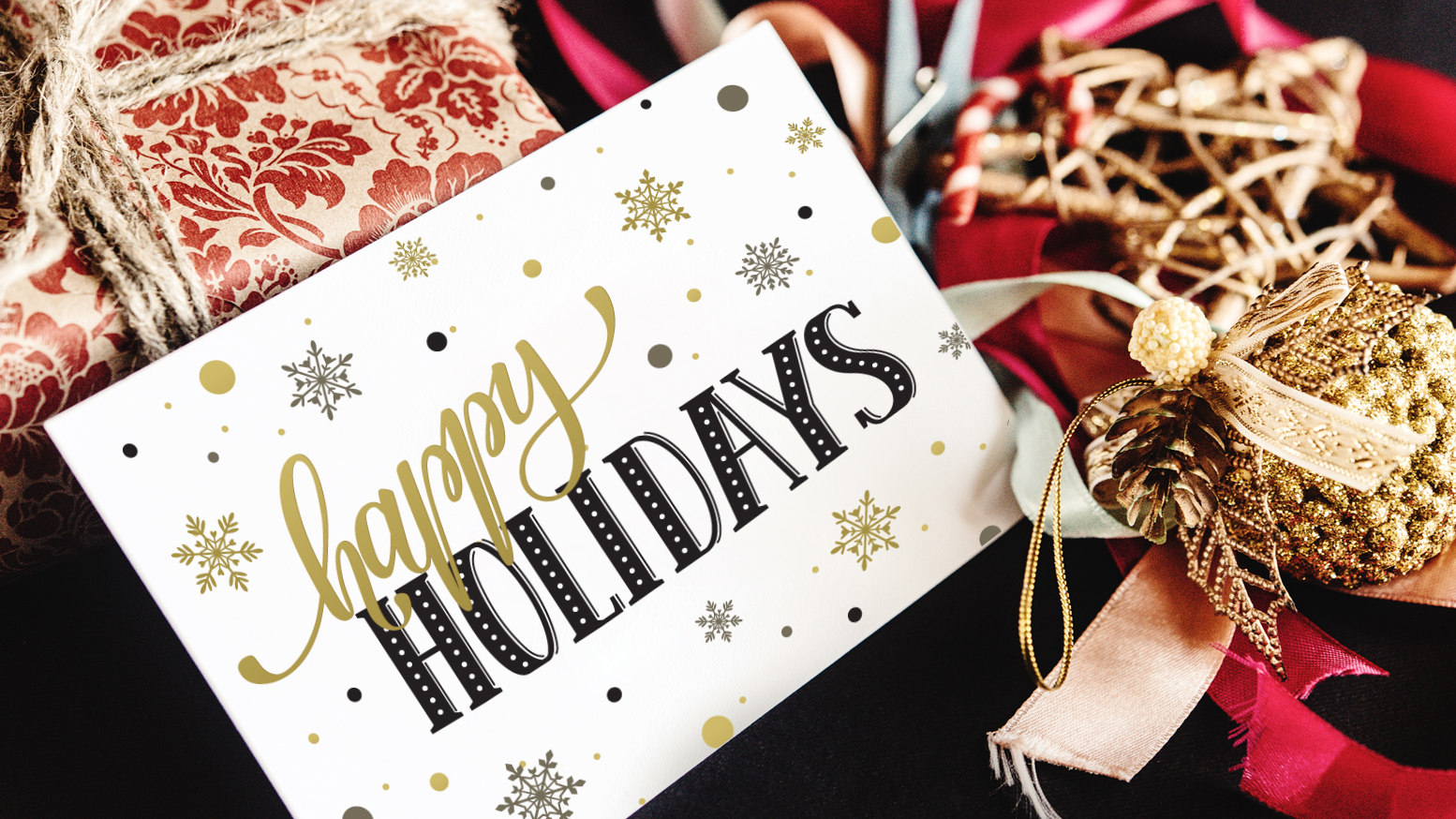 Have a Great Thanksgiving Promotion By Printing Posters
SEPTEMBER 19, 2017 | by PRINTRUNNER
Get tips on how your Thanksgiving events can benefit from a well-design custom poster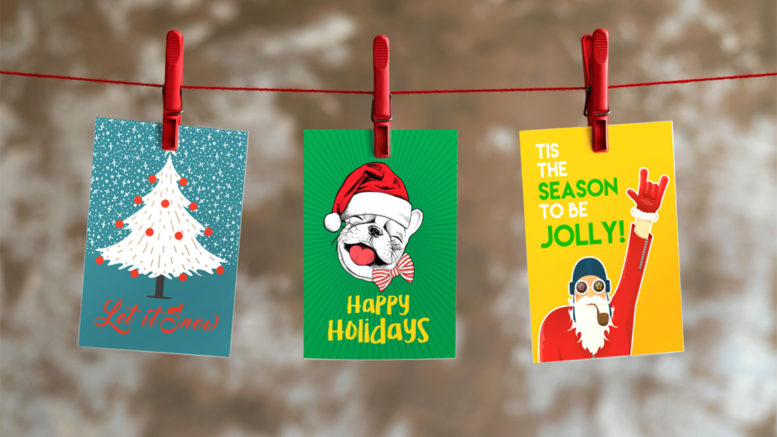 3 Reasons Why You Need to Send Holiday Postcards This Season
SEPTEMBER 19, 2017 | by PRINTRUNNER
Tis the season to be jolly so get into the holiday spirit with holiday postcards! Here are 3 reasons why you need to send holiday cards this season.
---
Browse by Category
Related Products