Holiday Packaging
Attract more customers and boost your sales before the year ends.
---
Holiday Packaging: Add a Seasonal Twist to Any Product
Did you know that consumers spend more money shopping during the winter holidays than any other time? This makes the season a perfect opportunity for brands and businesses to rack up those year-end sales. What better way to stand out during the busiest time of the year than with holiday packaging? Go the extra mile this season with custom boxes, holiday labels and stickers, and more holiday prints from PrintRunner.

Holiday packaging keeps your brand fresh and relevant to customers. Whether you're looking to do a full holiday makeover or simply add a festive touch to your products, we offer all kinds of holiday print products to help you deliver a gift-worthy experience to your customers.

Holiday boxes are a popular option for retailers because of their packaging capabilities. As most shoppers find gift-wrapping tedious, custom boxes can be fully customized and add a ready-to-gift element to your products. Try packaging several items in one holiday printed box and market it is a gift set.

For easier and more affordable holiday packaging options, print packaging sleeves. Just slip them on any kind of product—whether it's on a box of pastries, a rolled-up T-shirt, or a candy bar—and achieve that sleek, professional look. Custom labels, header cards, and hang tags are also small but effective packaging solutions to help distinguish your products as seasonal offers. Holiday stickers can also be used for additional branding. Print your logo or holiday message to add to parcels or use them as packaging slips.

Order holiday packaging from PrintRunner today. Our printing experience, customization options, affordable prices make us the go-to online company for all your printing needs.
Holiday Prints to Get You in the Festive Spirit
There's no doubt that holiday prints can boost your sales, but what makes packaging effective? Here are some important tips to keep in mind as you design and print seasonal packaging for your business.

Start early. Create a solid marketing strategy by planning months ahead. Should you promote a seasonal product? Do you stick to the same line and just update the packaging? Should you do gift bundles? Rolling out promotions ahead of time avoids the stress of the holiday rush and helps you cater to early shoppers.


Swiss chocolate company Lindt offers assortments in gift-like sampler boxes with hangtags to increase holiday sales.
Make it share-worthy. Now's the time to show your fun and quirky side. Holiday designs should echo your branding yet be unique to draw attention. Brands also take this opportunity to launch campaigns and new slogans as it's ripe for increasing conversions.


Bath & Body Works use labels to decorate limited-edition holiday scents
Eliminate gift-wrapping. 40% of customers are willing to make repeat purchases from brands who use premium packaging. It's not the holidays without any presents, but the gift-wrapping aspect is a pain point for most customers. Offering gift-like packaging saves your customers time and shows that your brand is worth spending on.


Toblerone replaces their name with Ho Ho Ho for a quirky, holiday update
Emphasize the special offer. Shoppers during this time are caught up in the spirit of the season, and chances are they'll opt for something more festive and out of the ordinary. Certain colors, visuals, and even scents evoke that warm and fuzzy feeling we only get during the holidays. Adding these elements to your design makes your products more appealing and justifies the purchase.

Are you planning to print holiday packaging for your business? Get started with PrintRunner. Create your design today on the website with our easy online design tool. We offer all kinds of packaging solutions for any business and budget, big or small. If you need assistance, our customer service team can be reached through 888-296-5760 or customercare@printrunner.com.
Frequently Asked Questions
When can I receive my order?
You can check what printing turnaround and shipping options are available using the order calculator. Input your preferred printing turnaround time, zip code and our order calculator will generate transit periods and costs based on your location.

Do I get my design proofed before printing?
Yes, we offer free file checks for you to review your design and make any necessary changes before we proceed with production. Just upload your design, then select the PDF Proof option and we'll email you the file for approval.

How do I design holiday packaging?
You can design holiday prints using our website's design tool. Just follow these three (3) easy steps:

Step 1. Choose Your Product. On the selected product's page, use the order calculator to fill in the size or dimensions, material, coating, printed sides, and quantity of your print product.

Step 2. Design Your Product. Click Design Online and use the toolbars to upload your images and logo, add text and shapes, and set colors.

Step 3. Save and Checkout. Once you're done, click Save Project. You can retrieve your design in My Account under Saved Designs. You can also choose to Proceed to Checkout and follow the rest of the proof and billing process.
Holiday Related Articles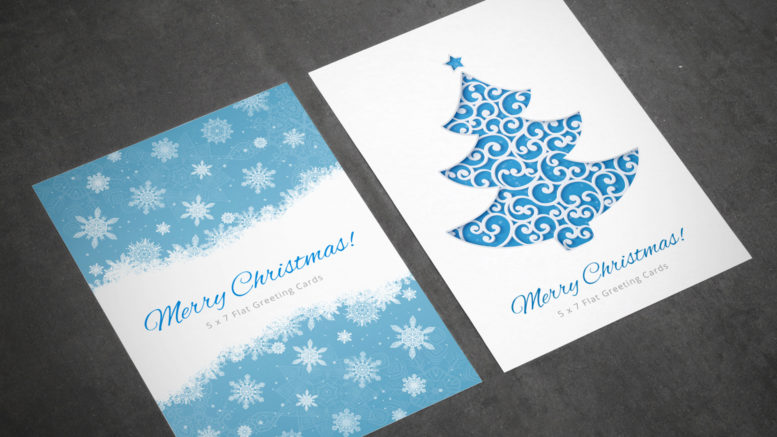 Types of Greeting Cards: Know Your Options
SEPTEMBER 19, 2017 | by PRINTRUNNER
Discover all the types of greeting cards you can print for personal or for business use. Dive into the pros and cons of each type.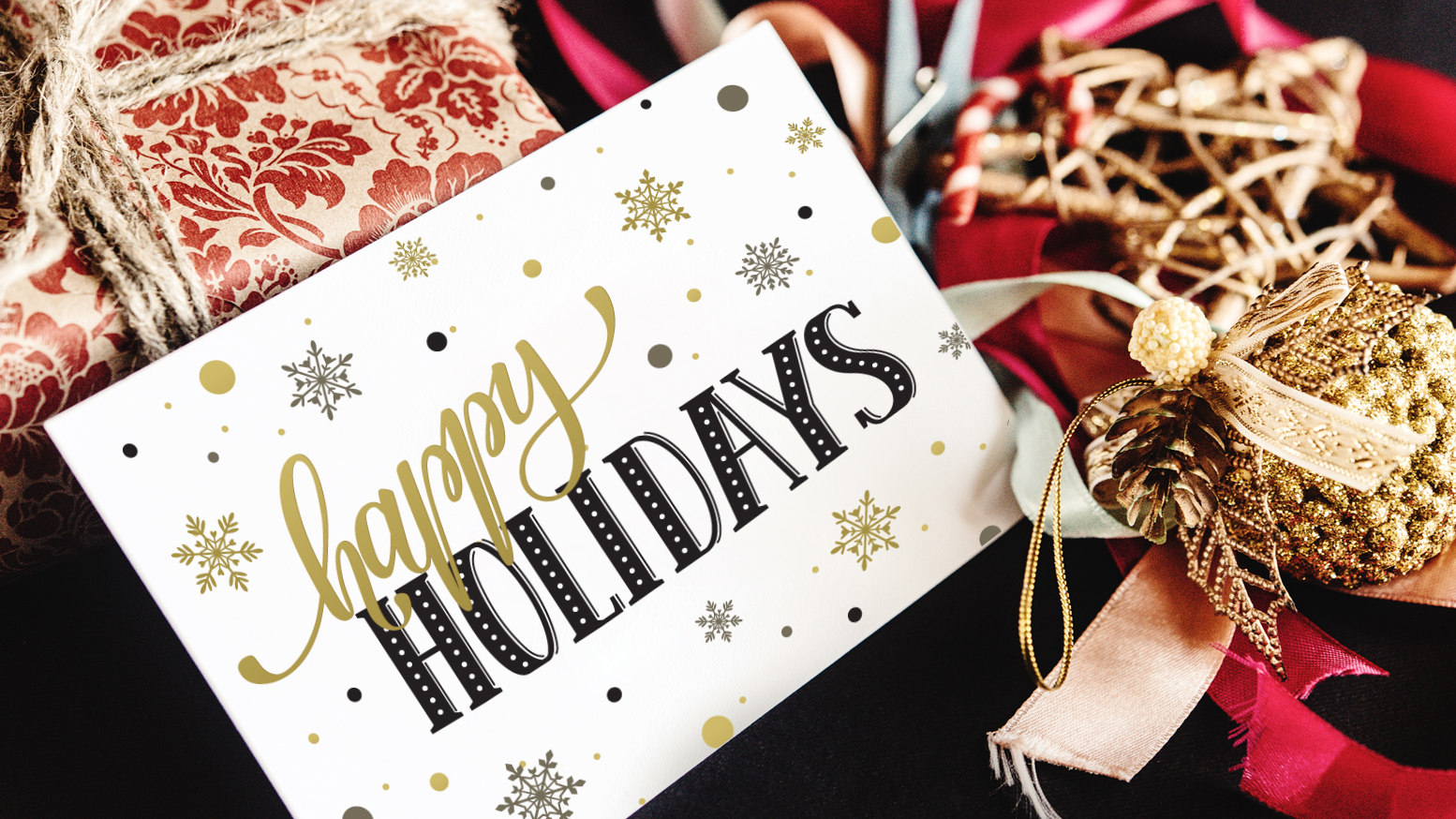 5 Essential Tips for Effective Holiday Card Marketing
SEPTEMBER 19, 2017 | by PRINTRUNNER
Stay in touch with your customers by sending them a holiday card. Here are some tips on for an effective holiday card marketing campaign this season.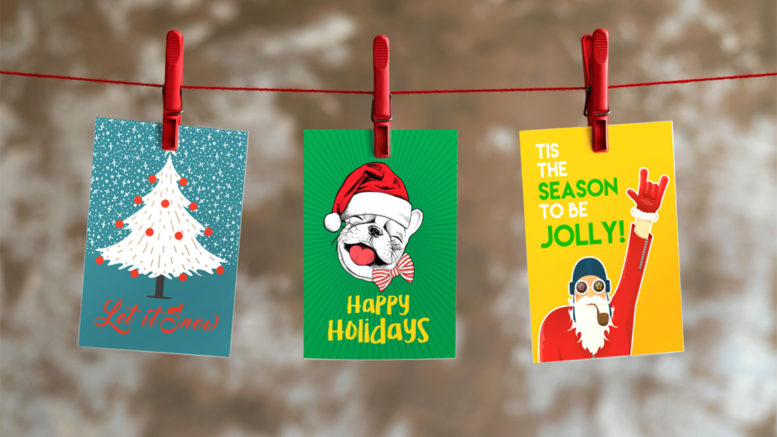 3 Reasons Why You Need to Send Holiday Postcards This Season
SEPTEMBER 19, 2017 | by PRINTRUNNER
Tis the season to be jolly so get into the holiday spirit with holiday postcards! Here are 3 reasons why you need to send holiday cards this season.
---
Browse by Category
Related Products