Imagine a dental utopia where everyone has clean teeth and practices proper oral hygiene. It's probably your lifelong dream as a dentist for a world filled with perfect smiles but alas! 'Tis nearly impossible. It's up to you to lead the world into an era where it doesn't need the tooth fairy anymore.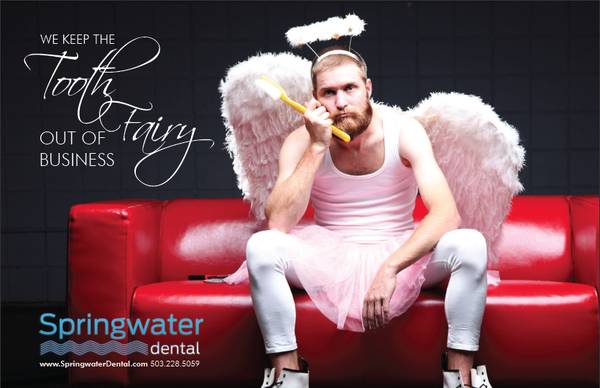 Saving the world from oral cavities is a difficult undertaking, especially if no one lines up in droves at your office. It is understandable though. People think that they are already taking care of their teeth properly and they don't need dentists anymore. Indeed, it has become more difficult for dentists to not only make an impact in their industry, but also to drive in more patients for dental services.
While skill is certainly important as a dentist, it unfortunately isn't everything. You have to first bring in new patients. Thus, the real advantage you can hold over your competition is the knowledge of how you should market yourself. Let me help you with that. I've written some dental marketing ideas below that you can use to get your dental mission going. But before that…
---
One quick note.
---
Brainstorming dental marketing ideas that will draw more clients for a check-up should be your number one priority. Why?
Here's the thing. Your practice is most likely local. Having a physical office limits your potential clients to those that are nearby. But that doesn't mean you're at a disadvantage. Your dental marketing ideas should drill down (no pun intended) to a highly targeted and cost-efficient dental marketing strategy. While search engine optimization on local searches can work quite well, nothing beats traditional print media.
Below are some dental marketing ideas that you should try to lead customers into your practice. Let's begin!
---
Send Direct Mail
---
Direct mail is a preferred strategy by dentists, because their customers and potential clients receive it in their mailboxes. As a result, there's a greater chance for your target market to get their hands on your postcard or brochure and read what you have to say. Aside from the aforementioned print media, you can also send out flyers and catalogs to maximize your marketing mix for direct mailing.
First, you need a mailing list, which contains the names and addresses of your customers or potential clients who will receive your mail. Check out the location of your clinic and sketch a radius of a few kilometers or so to start building.
Aside from that, you can ask people to fill out the necessary information on your sign-up sheets. The sheets can be set up at your booths during healthcare events or conventions you plan on attending. If you have a website, you can set up a form for visitors to fill out, so you can still collect their contact details online. Customers who voluntarily sign up have a higher chance of conversion.
Aside from their name and address, you could include information such as "age," "gender," and "income level" to help build your demographics and segregate your mailing list accordingly.
If building your list from scratch proves cumbersome, then purchase a list from a site offering mailing services. Specify the demographics of your target market to receive your mail, and you're done.
Read More: How to Send Direct Mail and Save Money
---
Choosing Your Print Media
---
Below are suggestions on how to use the aforementioned print media ideal for direct mail:
Also make sure that your print products have persuasive copy and design so you can convince recipients to heed your call to action.
---
Take Advantage of Holidays
---
Since there is no work or school on holidays, you can hold promotions on those day to attract new patients. Most would-be patients usually schedule non-school and non-work related activities during holidays. Here are some specific suggestions for the upcoming holidays:
Hold discounts for your general cleaning services a week before school starts so students can begin the school year with a clean set of teeth.
On Grandparents' Day (first Sunday after Labor Day), repair or fix the dentures of senior citizens for free.
Hold another promo for general cleaning a day after Halloween when children have consumed a lot of candy.
Aside from promoting with direct mail for the upcoming holidays, you can display posters or banners in front of your clinic or at locations with high foot traffic. Flyers that are distributed in places where your target market will see them will increase buzz as well.
Read More: Marketing Posters – Six Effective Tips
---
Educate People About Their Teeth
---
Much of the problem that stems from oral disease is the lack of knowledge about what causes these diseases and how to avoid them. As a dentist, you take seriously the responsibility to open their minds about the damaging effects of poor oral hygiene.
You can begin by placing brochures in the waiting area of your clinic so people can pick up a copy and read it while waiting for their turn, or take one home for further reading. If you have the time, go to your local day care centers and elementary schools and conduct oral hygiene lectures. Giving out some informative brochures to young children starts them with a good oral hygiene habit.
---
Make Them Remember Their Appointment Date
---
To lessen your patients forgetting their dental appointments, hand out magnets the size of a business card with their appointment date written on the front before they leave. If they have a regular monthly schedule, you can even hand them a custom made calendar design.
Your patients will be able to easily display the magnets on any flat metal surface they have at home, like their refrigerator door or a whiteboard along with their other reminders. Design the magnets with your contact details so your patients can refer to them for your services. This ensures that the magnets can still be used even when the appointment date has elapsed.
---
Don't Forget to Give Your Thanks
---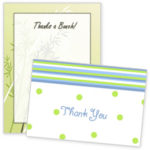 Patients, just like any other customer, appreciate feeling special to their doctors. Building a dentist-patient relationship is the first step in creating that dental utopia. Start by sending out thank you cards or postcards to people a week after their first visit to your clinic.
Aside from showing them your appreciation for choosing you, this is a way of increasing customer retention. By building a more personal relationship with your clients through cards, they are more likely to remember your services the next time they need dental services.
Do you have more other dental marketing ideas you want to share? Talk to us in the comments section below!
(Visited 1,859 times, 1 visits today)