It is no secret that the speed and vast information available on the Internet is a benefit to businesses looking to expand customer base. Marketing company Business 2 Community reports that 80 percent of consumers using social media prefer to contact companies through their Facebook pages. Digital Buzz Blog found that 34 percent of marketing campaigns have found business leads on Twitter. Consumers are not only receptive to companies that reach out through social media avenues – consumers expect companies to have a strong presence on sites like Facebook, Twitter and LinkedIn.
With over 1 billion users on Facebook and over 500 million on Twitter, the most effective ways to reach target audiences can be overwhelming to companies. Businesses are often not sure where to even start in tracking down lead generation. Luckily some savvy developers have come up with online tools meant to narrow down the information into targeted, helpful business leads. Here is a look at four awesome online tools to help any business with leads:

When consumers have product or service questions, they often head to Twitter to vent. Most of the answers that people ask get amateur responses or go completely unacknowledged. The creators of InboxQ saw the opportunities these queries provide to businesses and developed a formula for alerting companies to their existence. InboxQ delivers streams of questions in a real-time format to user inboxes. Each company determines how broad or specific its return results and is able to capitalize on new customer engagement opportunities.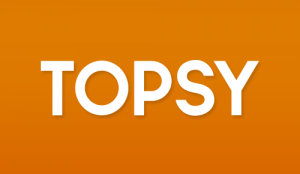 Ever wonder what your customer base is talking about at that exact moment? How about what they were talking about a year ago? Topsy takes the guesswork out of online conversations and present comprehensive analysis of billions of company websites, blogs and social media platforms. Users can search for trending online terms, expert content, and visuals like photos and videos. Companies can also use a free analytics tool to compare up to three queries in whatever time frame they specify. This information helps businesses capture online audiences and learn more about potential customers.
For companies that utilize social media to generate business leads, Social Mention is a convenient way to get information that is relevant to campaigns. Companies sign up for email alerts that are customized to the social media content that is helpful for sales leads and customer base trends. Businesses can easily track what people are saying about their brand name or industry topics in one, organized stream. Along with social media giants Facebook and Twitter, Social Mention searches Digg, YouTube, FriendFeed, Google+ and other platforms.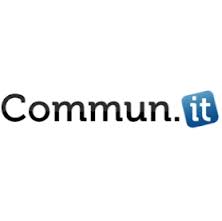 Businesses that rely on Twitter relationships to build leads can benefit from the ease of Commun.it. The service manages multiple Twitter profiles in one dashboard setting, makes suggestions for action on the part of the user and allows employees access to the accounts in order to help build a following. This relationship management tool makes it convenient for businesses to monitor what others are saying online and keep in contact with their most loyal followers. Commun.it gives businesses the ability to transform Twitter content into personalized information that adds depth to online interaction on the popular platform.
Developing business leads is easier than ever with the resources available online. These particular services are inexpensive, or free, ways to generate targeted leads. With the information provided, businesses can better understand the needs of future customers before ever approaching them. The more a company knows about its potential customers and their demands, the better the chance of making the sale.
Please follow and like us:
Comments
comments