Christmas Stickers
Now is the time to show your fun and quirky side. Add festive touches to your products and promotions with custom Christmas stickers.
Custom Christmas Stickers for Holiday Promotions
Start the festive season with sticker promotions that stand out. Whether you use them on product packaging or as event giveaways, custom stickers are a great way to remind customers about your brand during the holidays.

PrintRunner guarantees affordable and high-quality sticker printing services for any requirement. We can print Christmas stickers in any design, shape, and size that you want on a wide variety of premium materials.

Order stickers in bulk and enjoy free shipping on qualified orders. Upload your design today and get a free file proof at checkout from our print experts.
How to Customize Christmas Stickers
Whether you're a print novice or an expert designer, PrintRunner makes sticker printing easy and hassle-free for everyone. Our website order calculator lets you customize from start to finish.

Choose your sticker format. Custom stickers come in four (4) types: cut-to-size, rolls, sheets, and kiss-cut.

Design in standout shapes and sizes. Do you want to print your logo in a standard circle? What about your own unique festive design of Santa on his sleigh? We can do all of that and more.

Choose from standard shapes such as square, rectangle, circle, and oval that look great with logo printing. If you have a unique design in mind, try our Custom Shape option, and we'll trim the stickers according to their exact shape and size.

Print on premium materials. We offer sticker adhesives suitable for both indoor and outdoor applications. From premium white sticker paper, waterproof white vinyl, to refrigerator-safe BOPP material—our high-quality label options are made to last a long time.

Enhance your designs with matte and gloss coating. These finishes can also protect your stickers from scuffs and scratches. Gloss finish has a vibrant shine and boosts color saturation, while matte coating adds an elegant, anti-glare coating suitable for darker colors.
Creative Ways to Use Christmas Stickers
Whether your goal is to boost brand recognition or spread holiday cheer with sticker handouts, there are many ways to use Christmas stickers during the festive season.

Give your products a holiday makeover. Businesses take the end of the year as an opportunity to boost their year-end sales. Holiday products and packaging increase conversions, as it conveys that the items are offered for only a limited time. Christmas stickers and labels can give your products a fresh and festive look this season.

Seal packages with custom stickers. If your business is in the ecommerce industry, you'll be dealing with a lot of customer orders and shipments. Branded Christmas stickers are a great way to spruce up plain boxes and paper bags.

Include stickers with customer purchases. This is a great way to promote your brand using sticker sheets. Businesses print variations of their logo and holiday icons to add to customer purchases. You get the added exposure if one of your clients decides to apply your logo on their things.

Aside from business promotions, custom stickers can also be used for personal and daily use. You can use them on gift boxes to personalize packaging for your friends and family. Stick them on sketchbooks and notepads for added flair. Print festive messages to decorate your holiday party venue so guests can take photos and share them on social media. The sky's the limit with sticker printing.


Question and Answer
What shapes and sizes do your Christmas stickers come in?
You can print stickers as small as 0.5" x 1" or as large as 9" x 12". The sizes depend on what sticker shape you choose. You can check the options available using the order calculator.

Which is your strongest and most durable sticker material?
White vinyl material is our toughest sticker. It's UV-resistant, weatherproof, and comes with a protective high-gloss coating that protects your designs from fading when exposed to external elements.

Is my sticker file reviewed before it proceeds to production?
Yes. We offer free file proofs to ensure your design prints according to your exact expectations. You can request a free proof after uploading your design. Select I need a PDF proof from the proofing options and our prepress team will email you with the file for your approval. We will only print your stickers once you have approved the proof.

How do I print custom sticker shapes?
On the product order calculator, click Shape and choose Custom from the dropdown options. After that, you can select your preferred sticker dimensions. Custom shape means that we will trim the stickers in the exact size and shape of your design.

How do I get free shipping?
We offer free ground shipping throughout mainland U.S. You can enjoy free shipping when you have ordered the minimum amount for Christmas stickers. Learn more about our free shipping policy.


Holiday Related Articles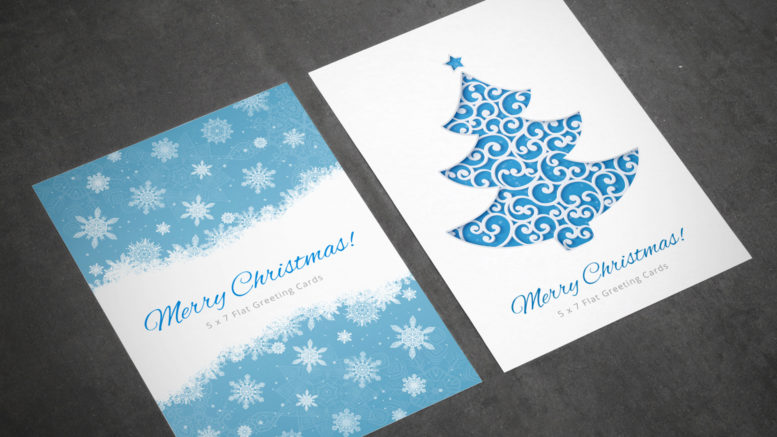 Types of Greeting Cards: Know Your Options
SEPTEMBER 19, 2017 | by PRINTRUNNER
Discover all the types of greeting cards you can print for personal or for business use. Dive into the pros and cons of each type.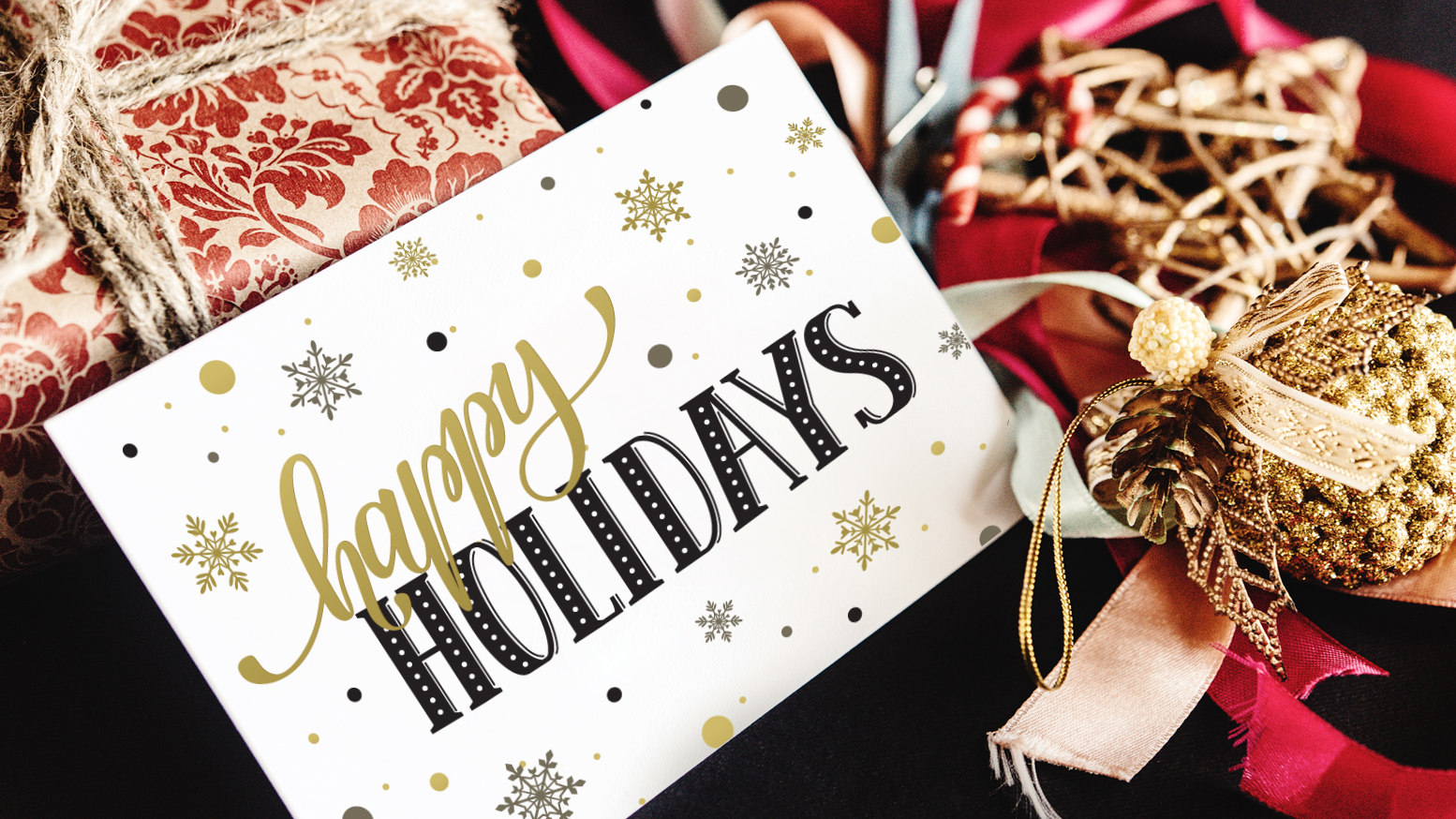 5 Essential Tips for Effective Holiday Card Marketing
NOVEMBER 8, 2016 | by PRINTRUNNER
Stay in touch with your customers by sending them a holiday card. Here are some tips on for an effective holiday card marketing campaign this season.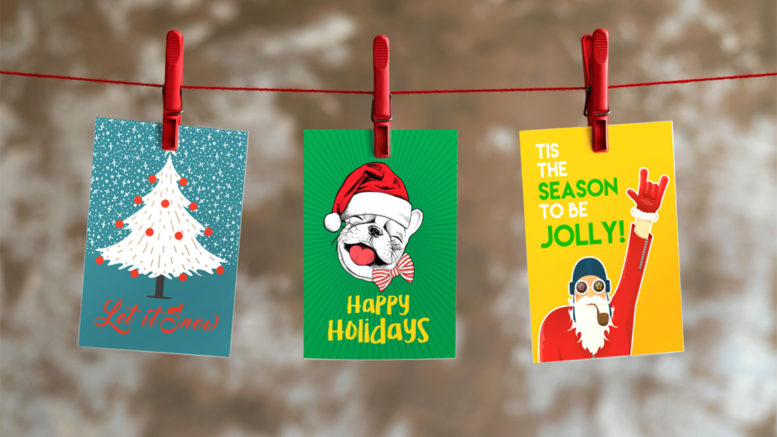 3 Reasons Why You Need to Send Holiday Postcards This Season
NOVEMBER 1, 2016 | by PRINTRUNNER
Tis the season to be jolly so get into the holiday spirit with holiday postcards! Here are 3 reasons why you need to send holiday cards this season.
---
Related Products
Browse by Category